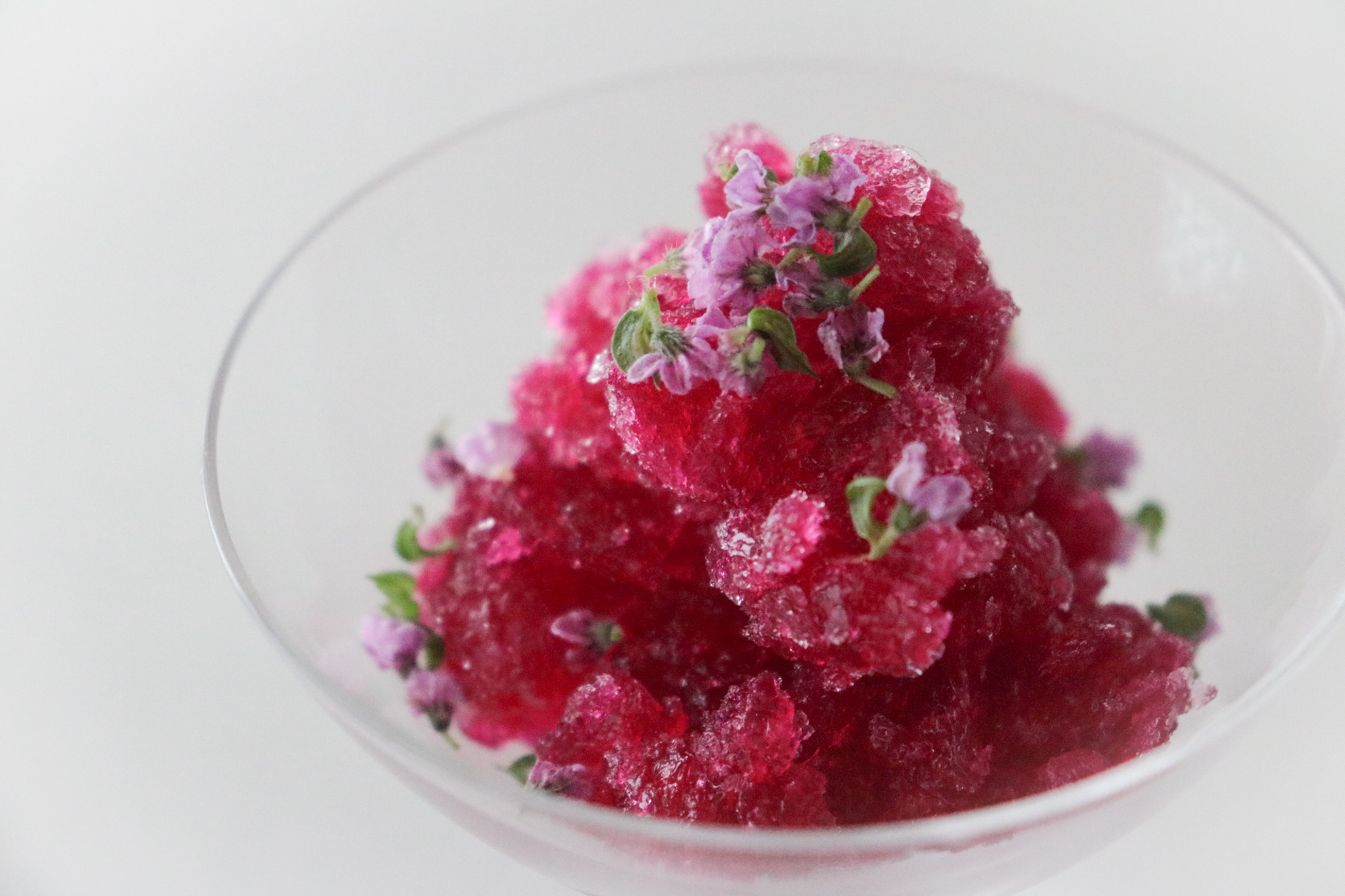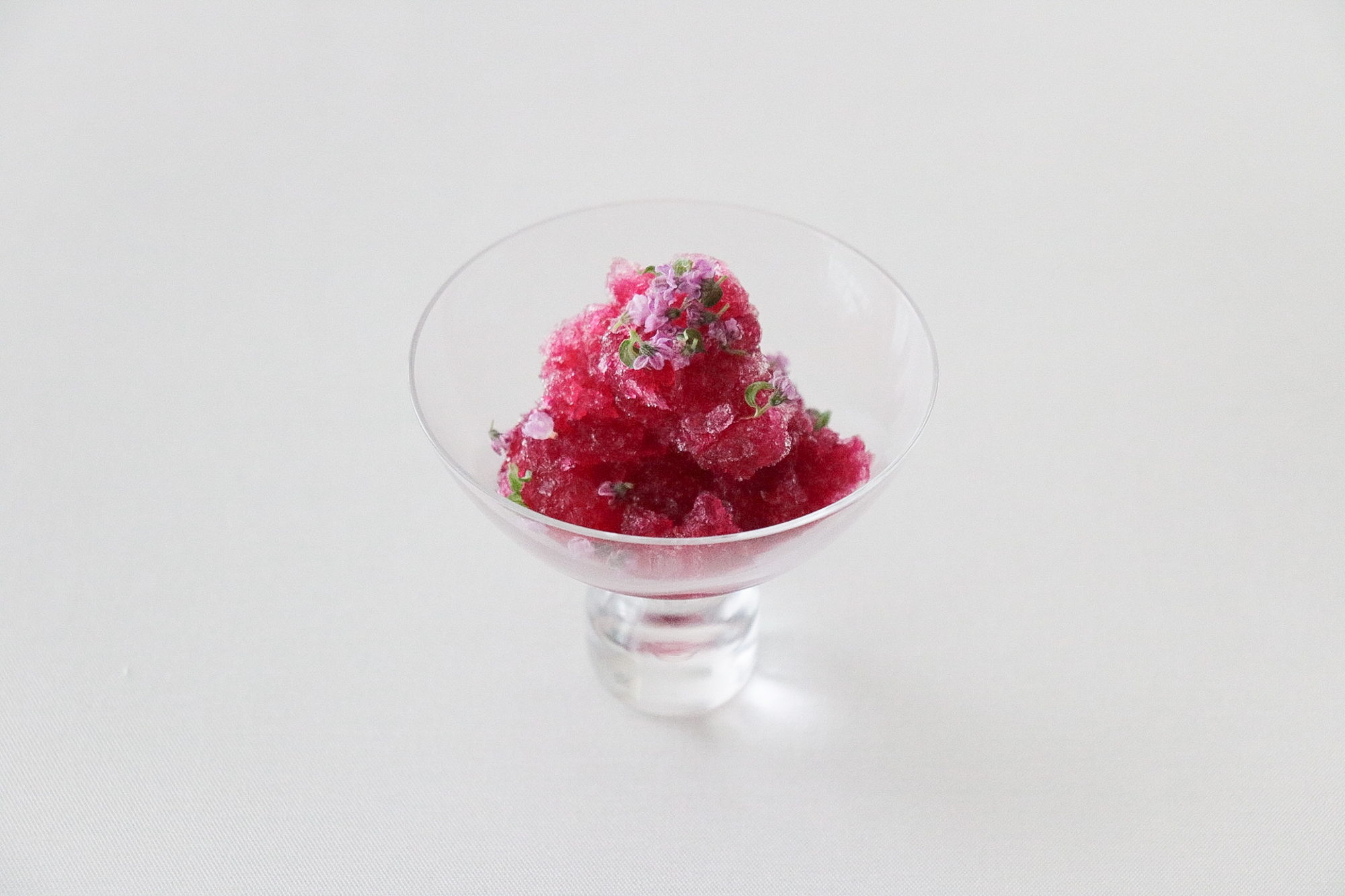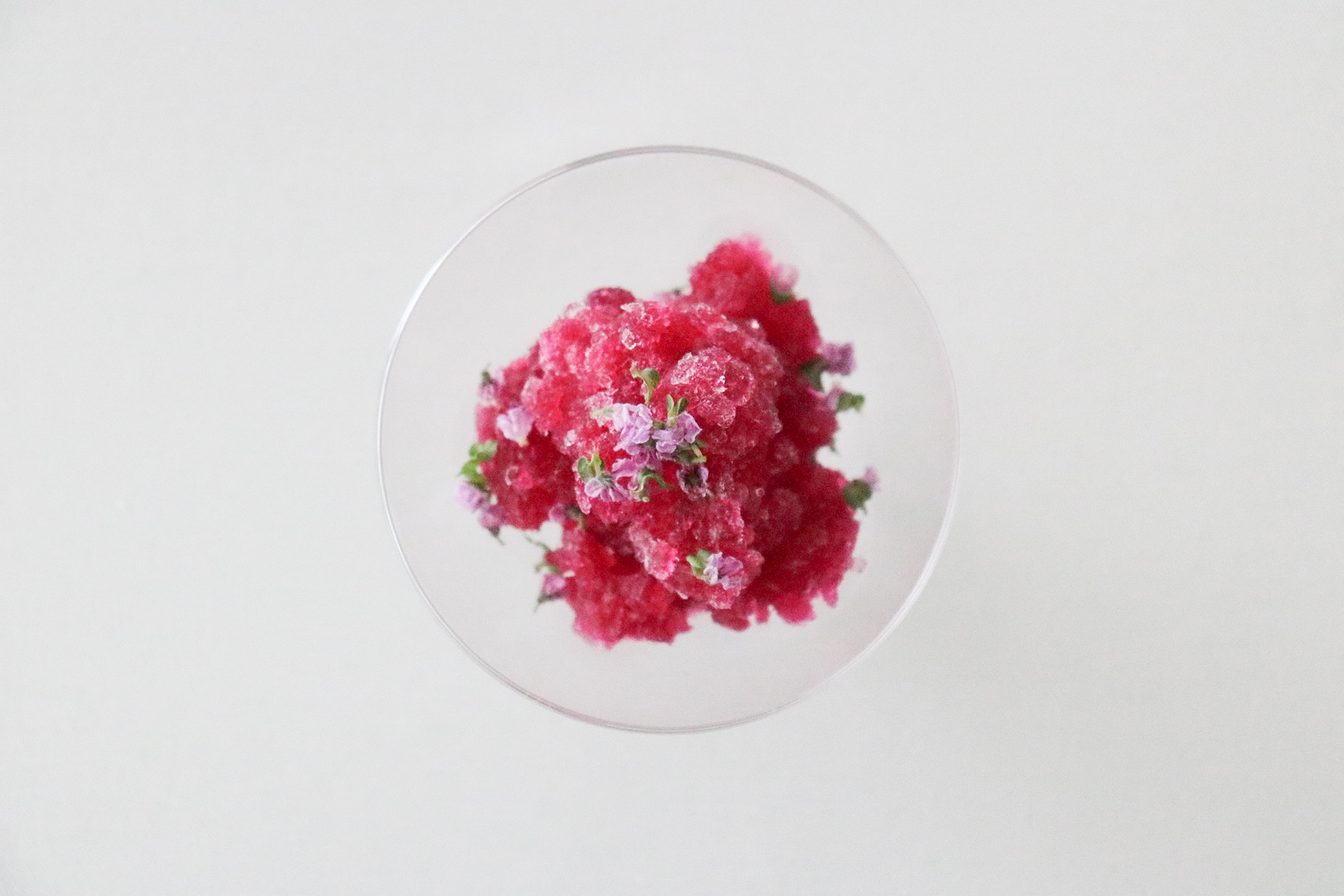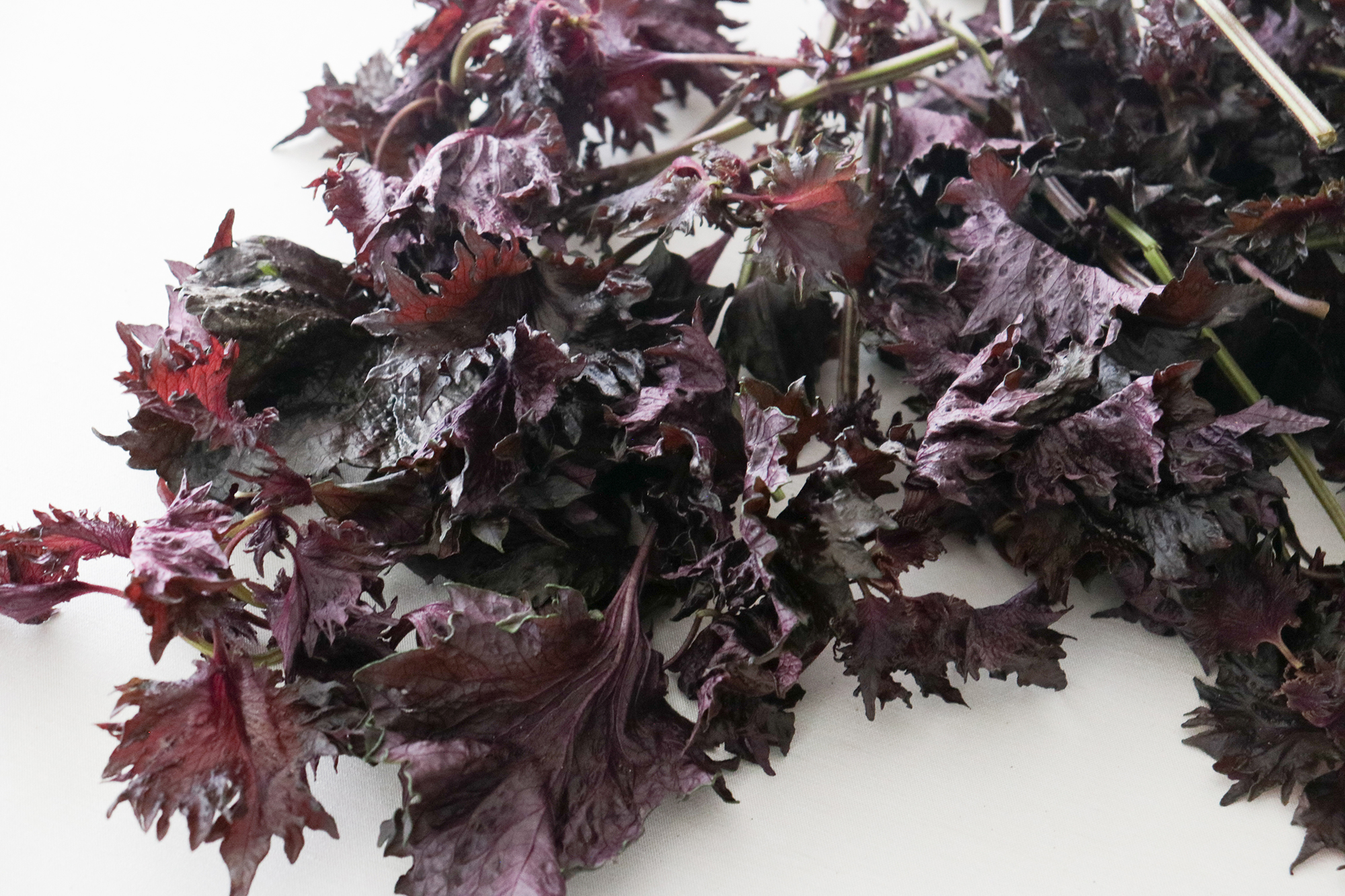 Granité of red perilla
Shiso (perilla) has long been cultivated as a potherb in Japan. Shiso can be broadly classified into two types, "green shiso" and "red shiso." Green shiso is available all year round, making it easy to find. However, red shiso is harder to get, as it is only available during the short period from June to July. Therefore, I cannot help but feel the arrival of summer when I find red shiso in the market. During this season in Japan, we pickle umeboshi together with red shiso seasoned with salt and we also make red shiso juice drinks to prevent dehydration during hot summers. For the third dish, I prepared a granité made of red shiso juice. When you drink the juice as it is, add plenty of ice and enjoy.
Recipe
・Red shiso (perilla)・・・1 bunch (About 250g of leaves)
・Water・・・1.5L
・Granulated sugar・・・330〜360g (Adjust the sweetness according to your preference while tasting.)
・Citric acid・・・30g[For decoration] ・Sprig of shiso・・・ For garnishing
1/For red shiso, remove the leaves from the stems and carefully wash them with plenty of water (not listed) in a large bowl. Then, let them dry in the shade for about an hour.
2/Put the listed quantity of water (1.5L) in a pan, add "1" and boil for 4-5 minutes. Carefully skim off any excess foam. When the color of red shiso seeps out into the water, strain the leaves with a colander.
3/Add citric acid and granulated sugar to the strained juice of ""2"" and stir until completely dissolved.
When the juice is completely cooled, pour the amount that you want to make into granité to a metal baking dish and place it in the freezer.
4/When it starts to freeze, scrape with a fork, mix it, and put it in the freezer again. Repeat this step several times, until it becomes chunks of crystalized ice. Serve it in a bowl and sprinkle the shiso. And it's done!
To enjoy the juice without making granité, put it in a clean bottle and store it in the refrigerator. For long-term storage, I recommend adding a large amount of sugar.
The texture becomes smoother by freezing and mixing it repetitively several times.
The red shiso leaves from boiling can be enjoyed as yukari or tsukudani. (Note: yukari and tsukudani are Japanese traditional side dishes usually served with rice).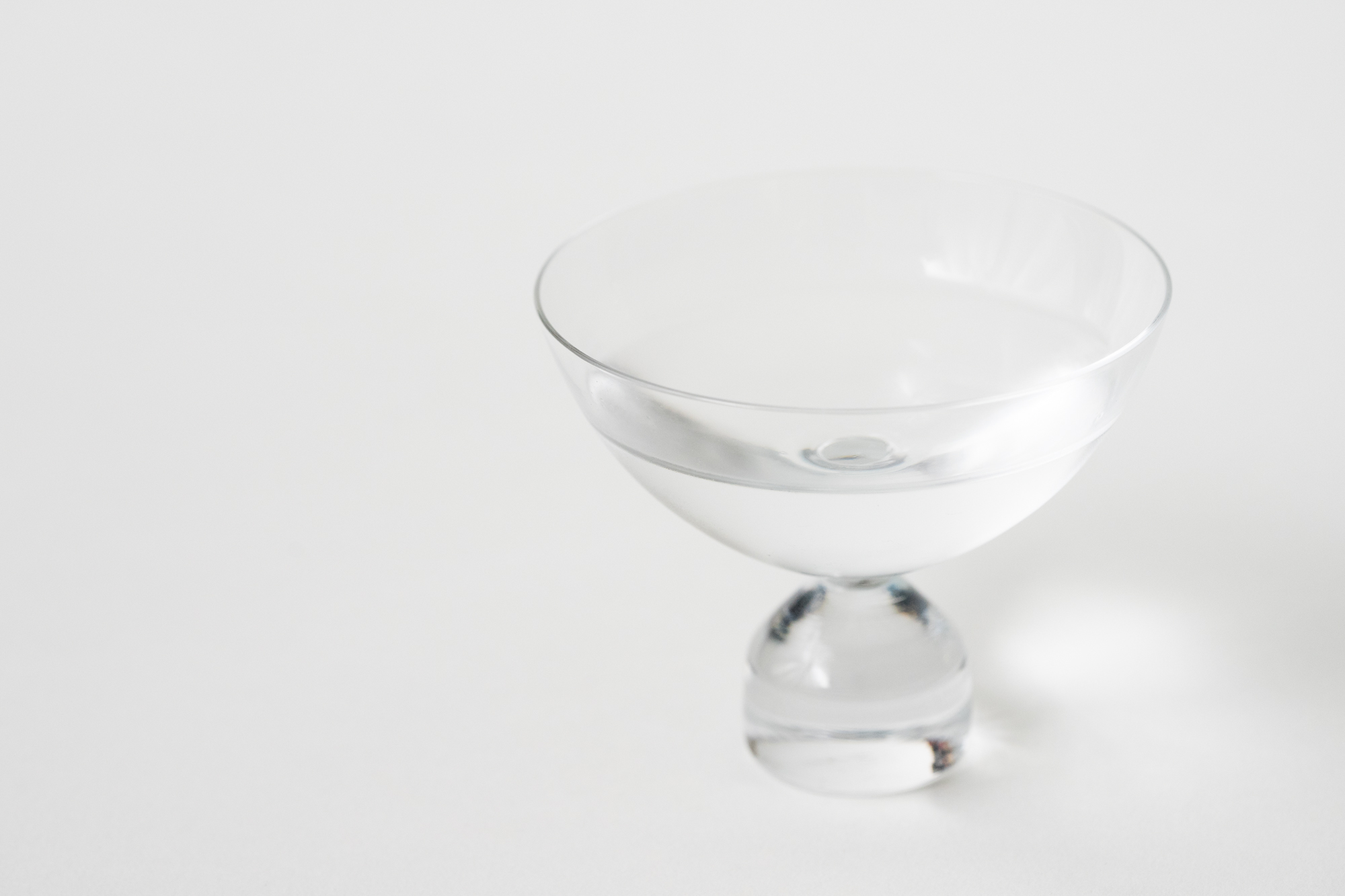 Marlene XANA / PLANE
Area: Tokyo
Brand: Kimoto Glass
Material: Soda-lime glass
Size(mm): φ80×H65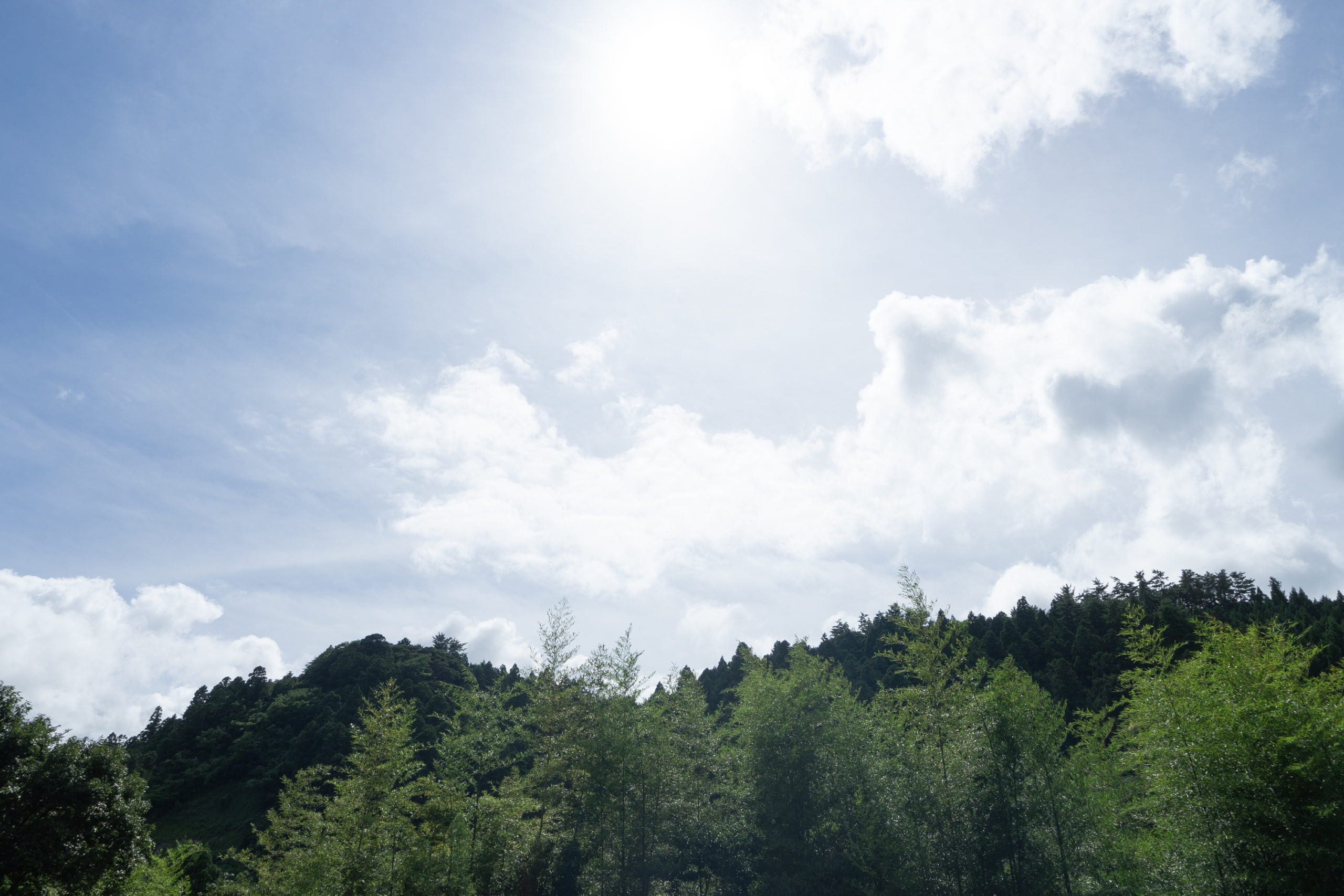 "Enpo Saryo – A Distant Tea House" is an imaginative restaurant created by HULS Gallery to inspire people with the beauty of food and dining. We aim to introduce a series of full-course meals that will take you beyond the ordinary but can be prepared at home, created exclusively for HULS by innovative chefs from Japan and around the world. Enjoy the harmonious combination of these special dishes with unique lacquerware, ceramics, and other tableware carefully selected by HULS Gallery. Complete with inspirational photographs and full recipes in both Japanese and English, and available online through the HULS Gallery website and social media.