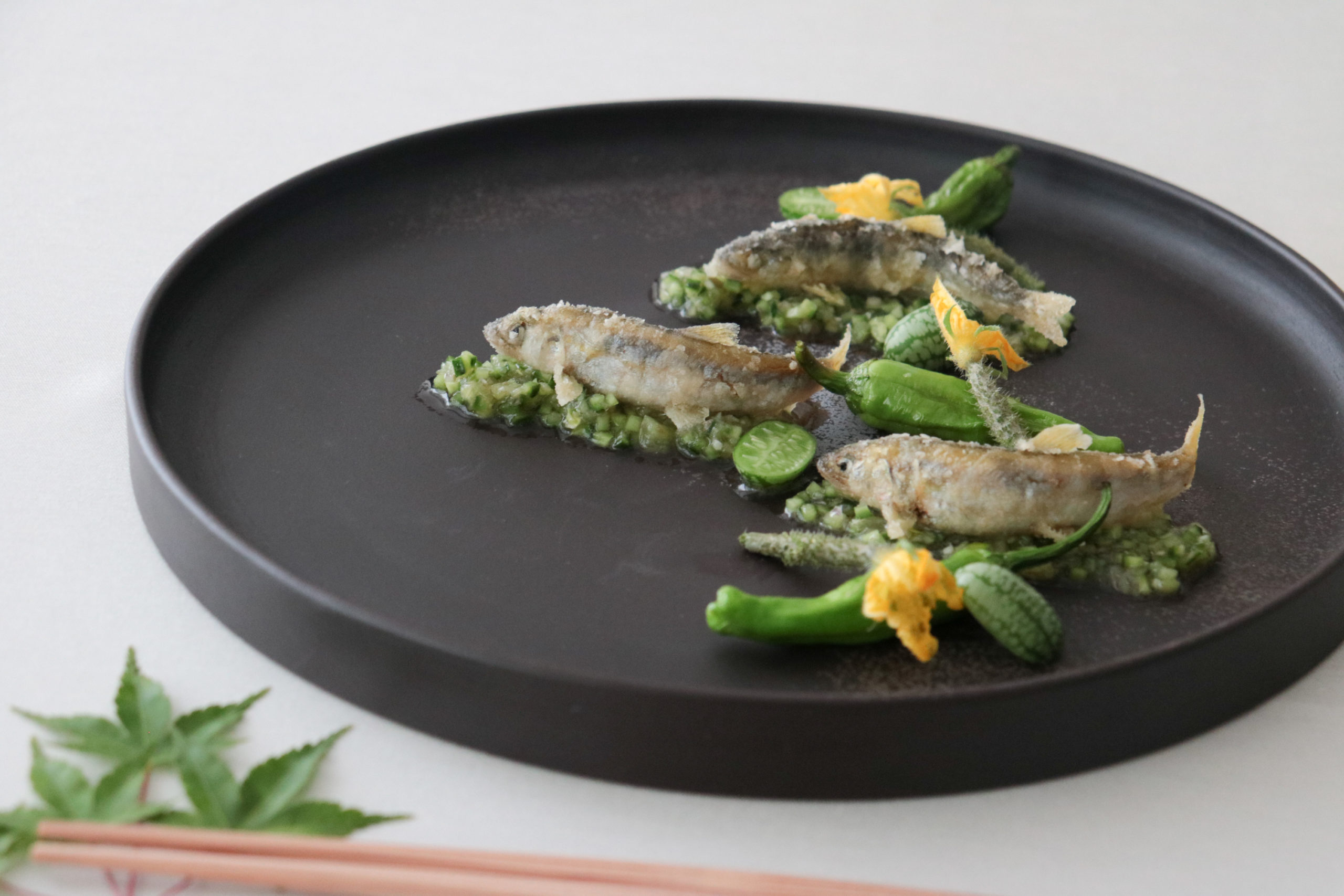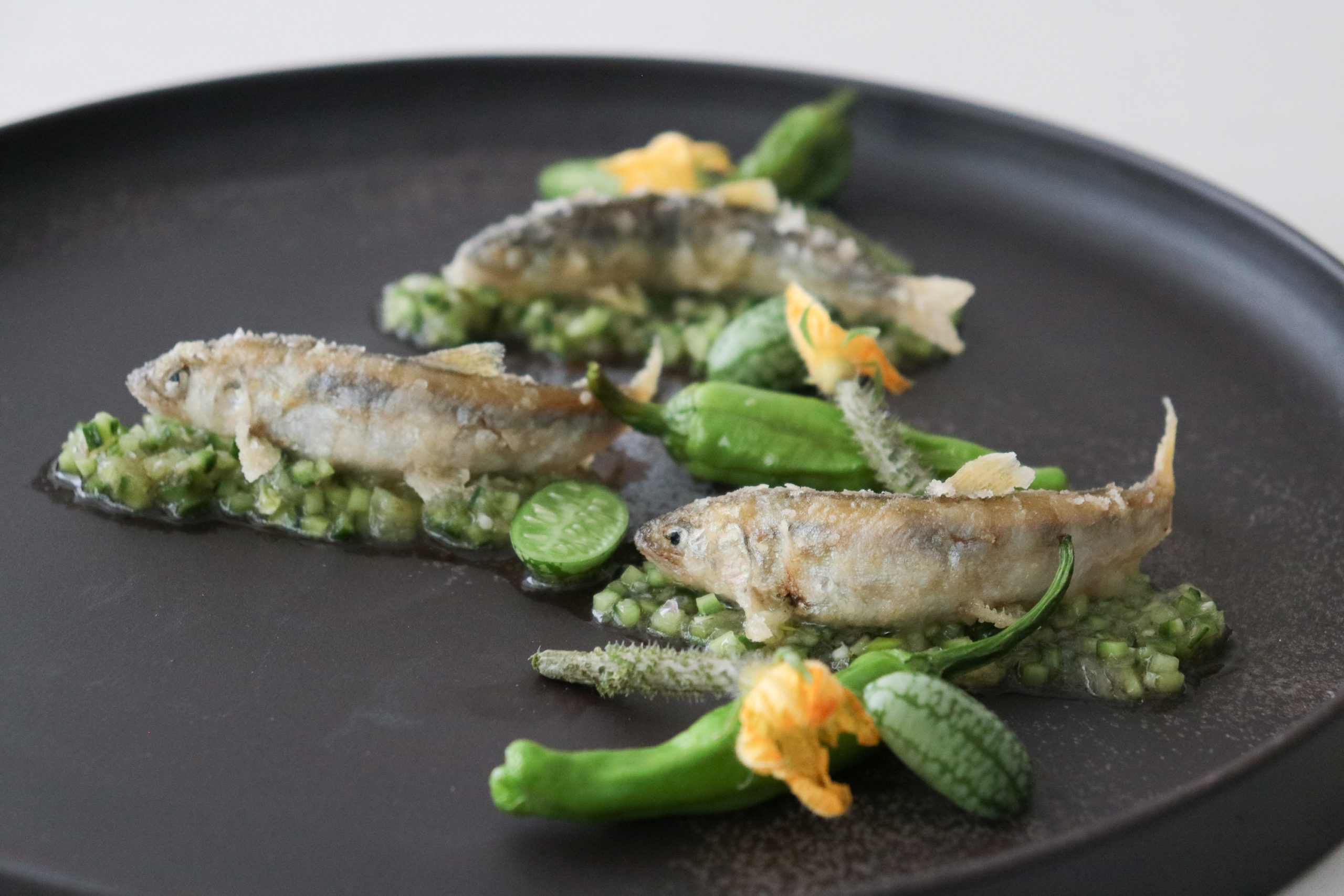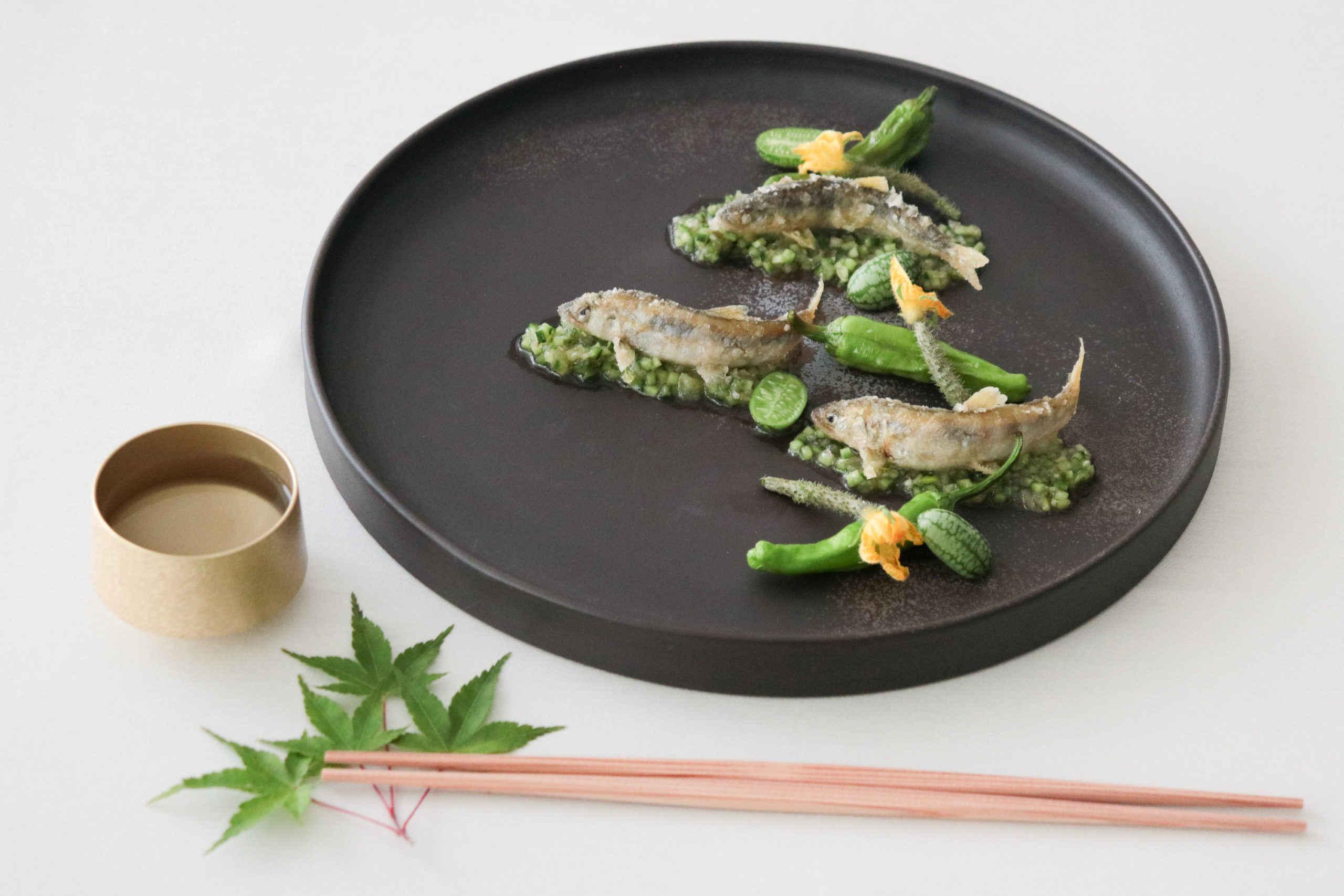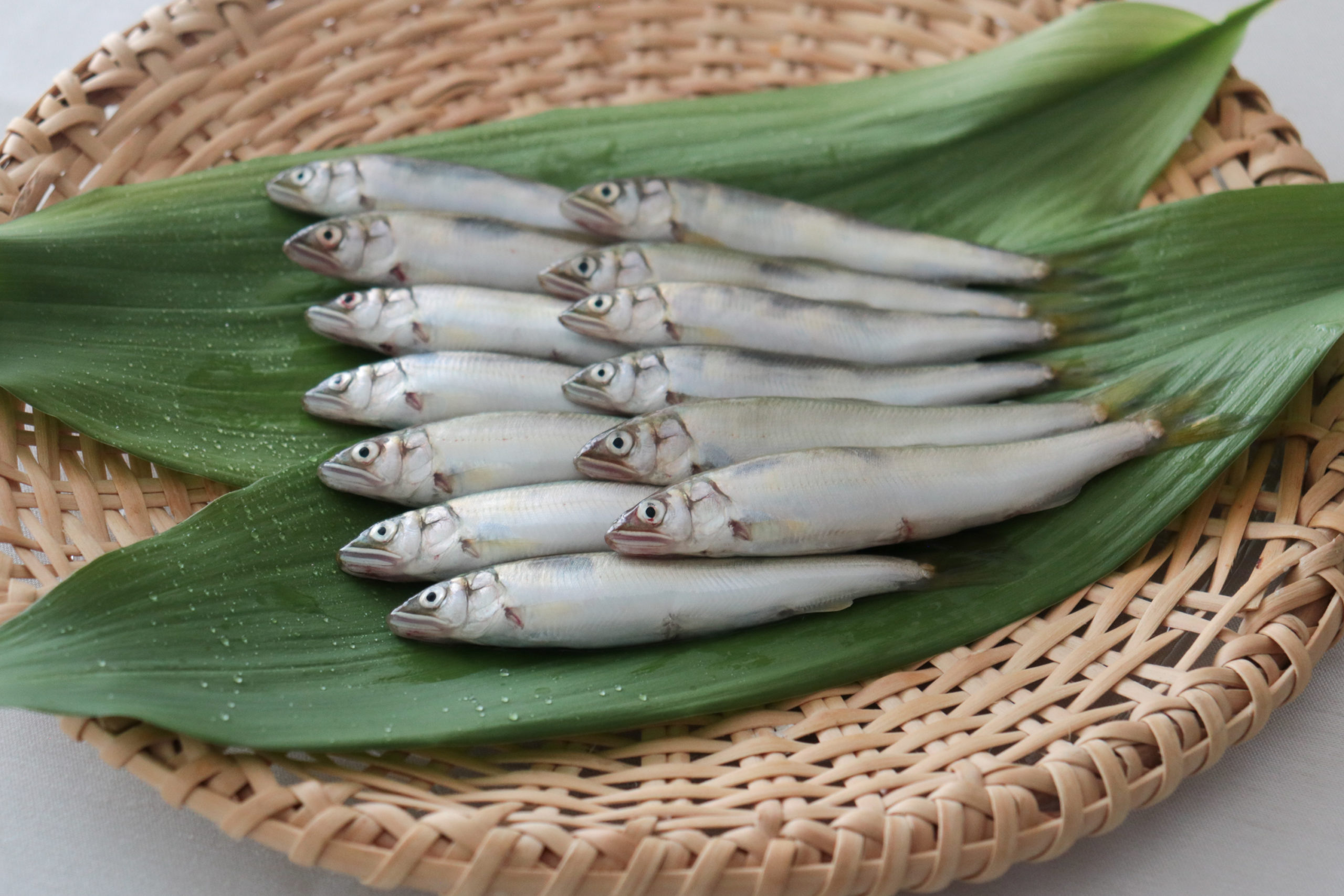 Deep-fried young ayu with cucumber and melon sauce
Young ayu (sweetfish) marks the arrival of early summer. From November to May, it is prohibited to fish natural ayu due to resource conservation purposes. When early summer arrives, young ayu can be seen in the market. July is the season to enjoy its best taste. Young ayu is soft up to the bone, and fresh ones are often enjoyed with cooking methods that allow it to be eaten whole without gutting the fish, such as tempura and kanroni recipes. Raw young ayu has a unique smell that is similar to cucurbitaceae vegetables such as cucumber, melon, or watermelon. This time, enjoy the young ayu dish with cucumber and melon, ingredients that complement the unique scent of ayu.
Recipe
・Young ayu・・・6
・Shishito green pepper (Poke a few holes on it with a fork)・・・6
・Frying oil, salt, pepper, starch・・・moderate amount[For sauce] ・Cucumber・・・1
・Green flesh melon・・・50 g
・Shallot・・・1/2 piece
・Lemon・・・1/4 piece
・Caper・・・1 teaspoon
・Green chili・・・1/2 piece
・Garlic・・・1/2 clove
"・Ayu fish sauce (if not, use Nampler)・・・1 teaspoon
"
・Ex.v. olive oil・・・1 tablespoon
・A pinch of salt[For decoration] ・Flower cucumber, micro cucumber・・・as much as needed
1/Cut the melon and crush it in a bowl. Then cut the cucumber vertically, remove the seeds and cut it into 2mm square pieces and mix it with the melon. Add shallot, capers, green chili, and garlic – all chopped – to the bowl, then add ayu fish sauce, olive oil, salt, and lemon juice. Mix well.
2/Wash young ayu with water and drain them carefully. Sprinkle salt on a tray. Place young ayu on it and sprinkle salt over them and leave for 5 minutes. After 5 minutes, wipe off excess water on the fish with kitchen paper.
3/Season the young ayu with salt and pepper. Then sprinkle plenty of starch on them and carefully brush off the excess powder with a brush, and spread the fish fin with your fingers.
4/Fry "3" in 180 degrees oil. (To keep the beautiful shape of the fish while frying, pinch the side of the pectoral fin with chopsticks, and fry by pressing it against the curve of the pan). When the young ayu has browned nicely, set it aside. Then, poke a few holes on the shishito peppers with a fork and fry. Season with salt while they are hot.
5/Spread "1" thinly on a plate, put the fried young ayu on top, and place shishito, cucumber flower, and micro cucumber nicely. And it's done!
The process of "2" is to remove odor. Use kitchen paper to remove the water from the young ayu.
Be sure to poke a few holes on the shishito peppers with a fork before frying to prevent bursting.
As you cut the melon, do not discard the excess melon juice and add it to the sauce.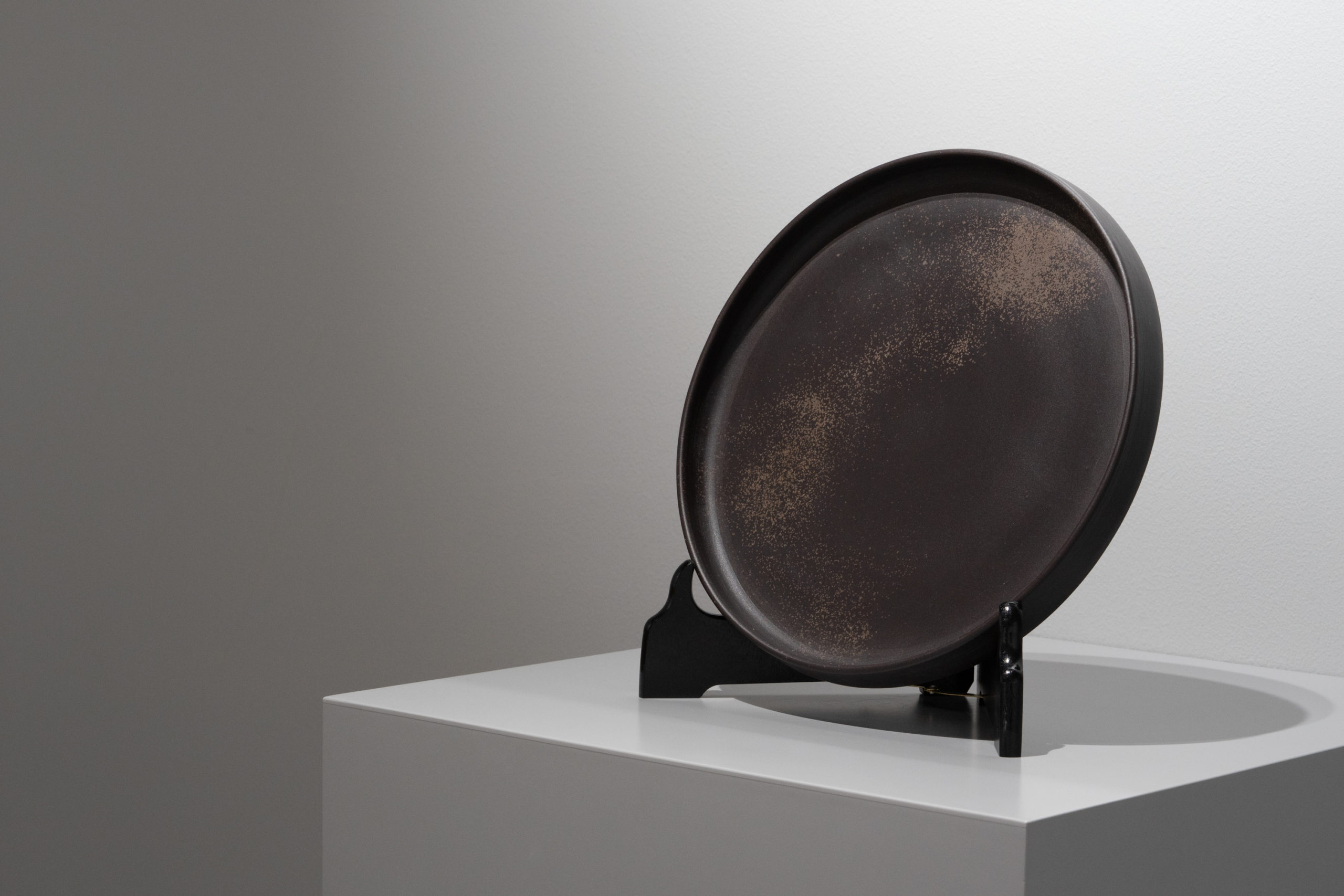 Round Plate
Area: Tokoname, Aichi Prefecture
Brand: Ban project
Material: Stoneware
Size(mm): φ160×H80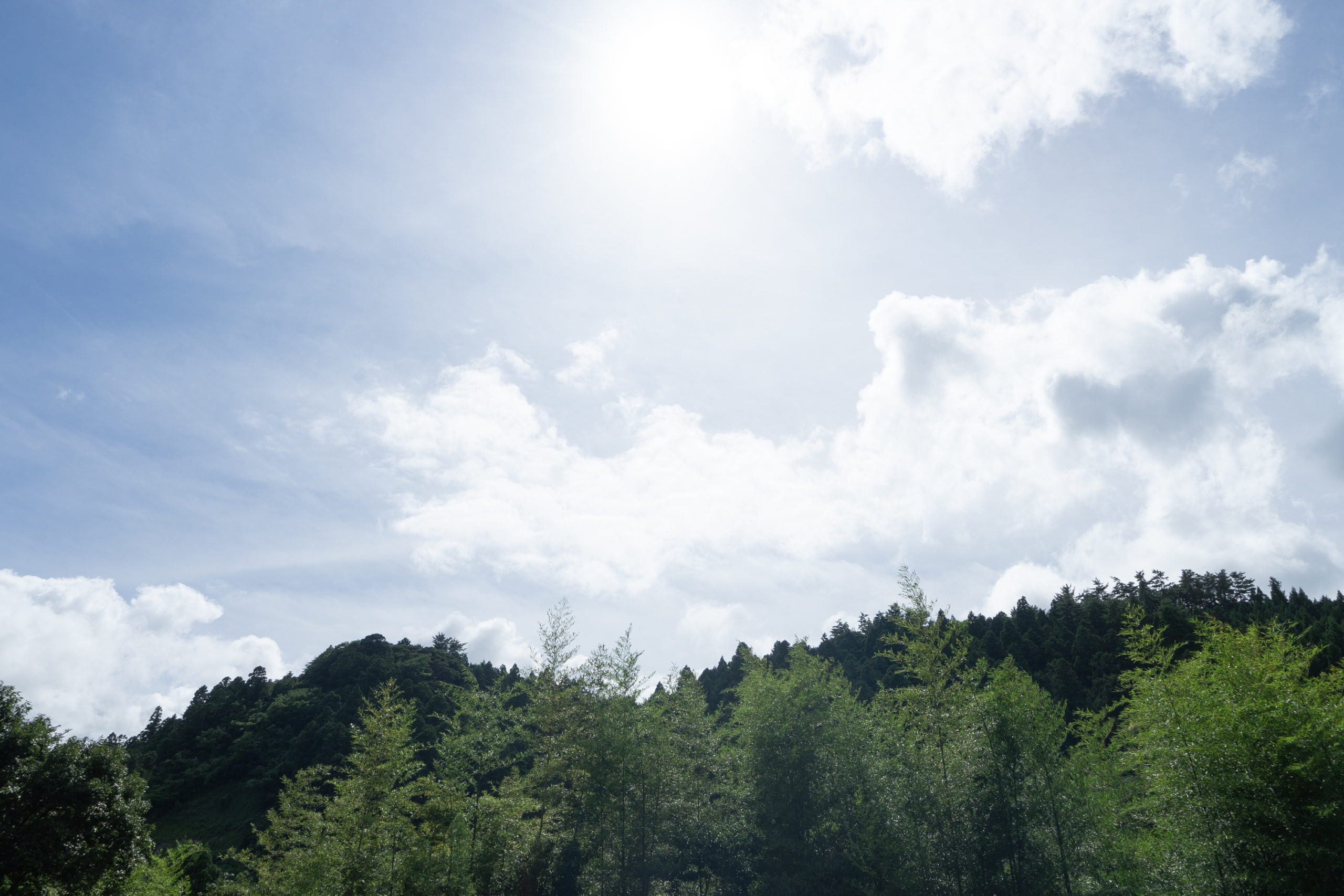 "Enpo Saryo – A Distant Tea House" is an imaginative restaurant created by HULS Gallery to inspire people with the beauty of food and dining. We aim to introduce a series of full-course meals that will take you beyond the ordinary but can be prepared at home, created exclusively for HULS by innovative chefs from Japan and around the world. Enjoy the harmonious combination of these special dishes with unique lacquerware, ceramics, and other tableware carefully selected by HULS Gallery. Complete with inspirational photographs and full recipes in both Japanese and English, and available online through the HULS Gallery website and social media.