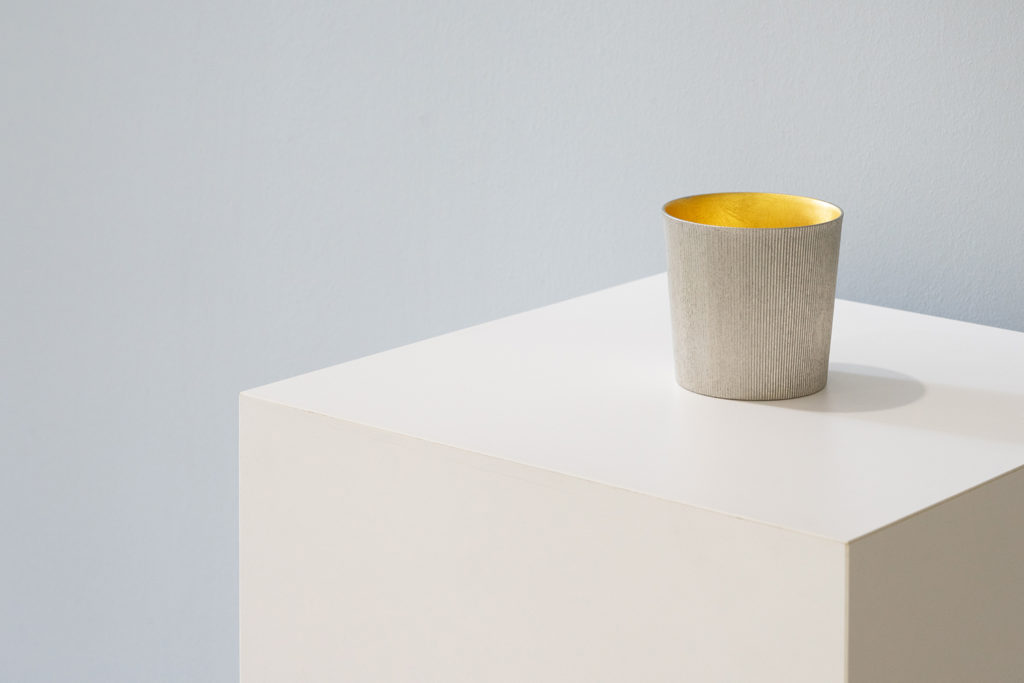 Fine Line Shinogi Rock Glass / RISO PORCELAIN (Arita, Saga Prefecture)
"Shinogi" is a series of porcelain ware made by Riso Porcelain. The pattern of "Shinogi" is created by referencing the traditional technique of scraping clay and utilising the latest digital technology resulting in a beautiful product with natural shadow effects from the fine lines. The addition of applied gold and silver leaf on the surface adds a luxurious quality to the rock glass. Use it to enjoy a special moment with your favourite drink.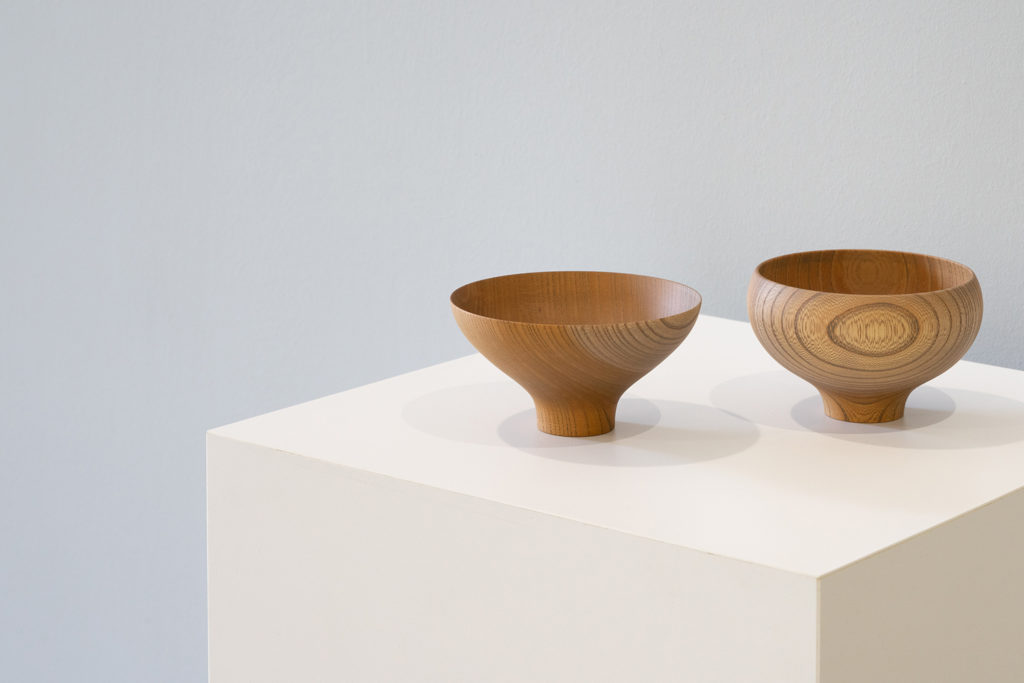 Aeka / GATO MIKIO (Yamanaka, Ishikawa Prefecture)
The "Aeka" series of bowls has an exquisite and refined form which is achieved through the superb wood turning techniques of artisans from Yamanaka. They are finished with a thinly painted layer of lacquer which is unique to the area. Not only is this collection well designed, they are also durable and suitable for daily use.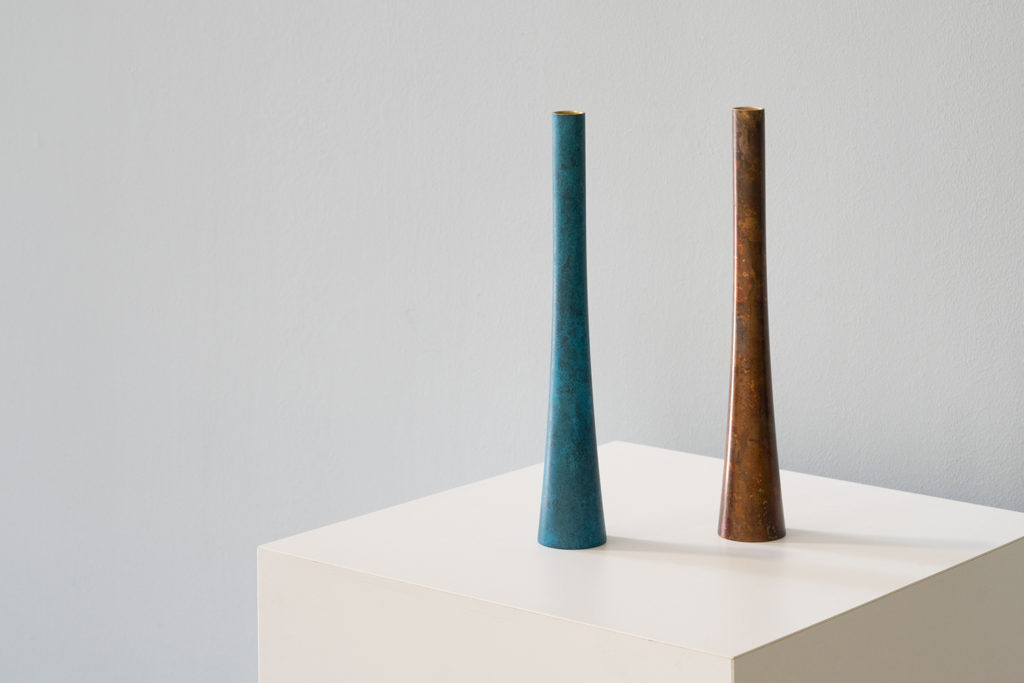 Single Flower Vase / ORII (Takaoka, Toyama Prefecture)
Flowers enliven your home with colors and greenery. Simply arrange a few flowers in this single flower vase (ichirin) and you will feel the new vigor instantly. This copper alloy vase is from Takaoka City, Toyama Prefecture. The city has 400 years of tradition in the manufacturing of copperware. ORII's core business is in producing bronze statues and Buddhist altar objects. However, they have recently started to create wall materials, interior products and accessories using their unique coloring technique. Interestingly, the technique used for coloring copperware in darker colors is similar to the one used by adult women in the olden days to blacken their teeth (Ohaguro). The artisan's imagination and highly skilled techniques expand the potential of metal works.
KORAI
"KORAI" is a brand of Japanese craft which is dedicated to cities around the world. It is produced by HULS, a company which supports overseas business of Japanese crafts. This brand is aimed at conveying through craft products across Japan, the beautiful form and texture of these crafts and to express the harmony such as between "inside and outside" or "nature and home" which prevails in the Japanese culture.
Cloud Espresso Cup & Saucer
"Cloud" is a white porcelain espresso cup and saucer inspired by the closeness of the clouds and skies over Singapore. It is designed by a Singaporean designer, Casey Chen and manufactured by Miyama, a Japanese ceramic company located in Gifu prefecture which is renowned for their Mino ware and under the direction of HULS.
Brilliance of Heritage / Heritage Collection
"Brilliance of Heritage" is a textile with an international flavour the result of a collaboration between HULS and "SHIMA-SHIMA", a Kokura-ori brand in Fukuoka Prefecture in Japan. Planned by HULS, the textile was designed by Ms.Noriko Tsuiki, a fabric and dye artist who also serves as the creative director of "SHIMA-SHIMA" brand. Inspired by the floral motif of the Peranakan culture of Singapore, we worked together to research on the colours and developed new turquoise and pink colours for the yarn. This is a new and different Kokura-ori with vibrant essence of tropical flowers fused to the rhythm of stripes of this unique woven fabric.
Heritage Collection / Cushion Cover: SGD121.00 w/GST
Heritage Collection / Stole Runner: SGD121.00 w/GST
Heritage Collection / Furoshiki (Wrapping Cloth): SGD118.00 w/GST
Heritage Collection / Handkerchief: SGD48.00 w/GST