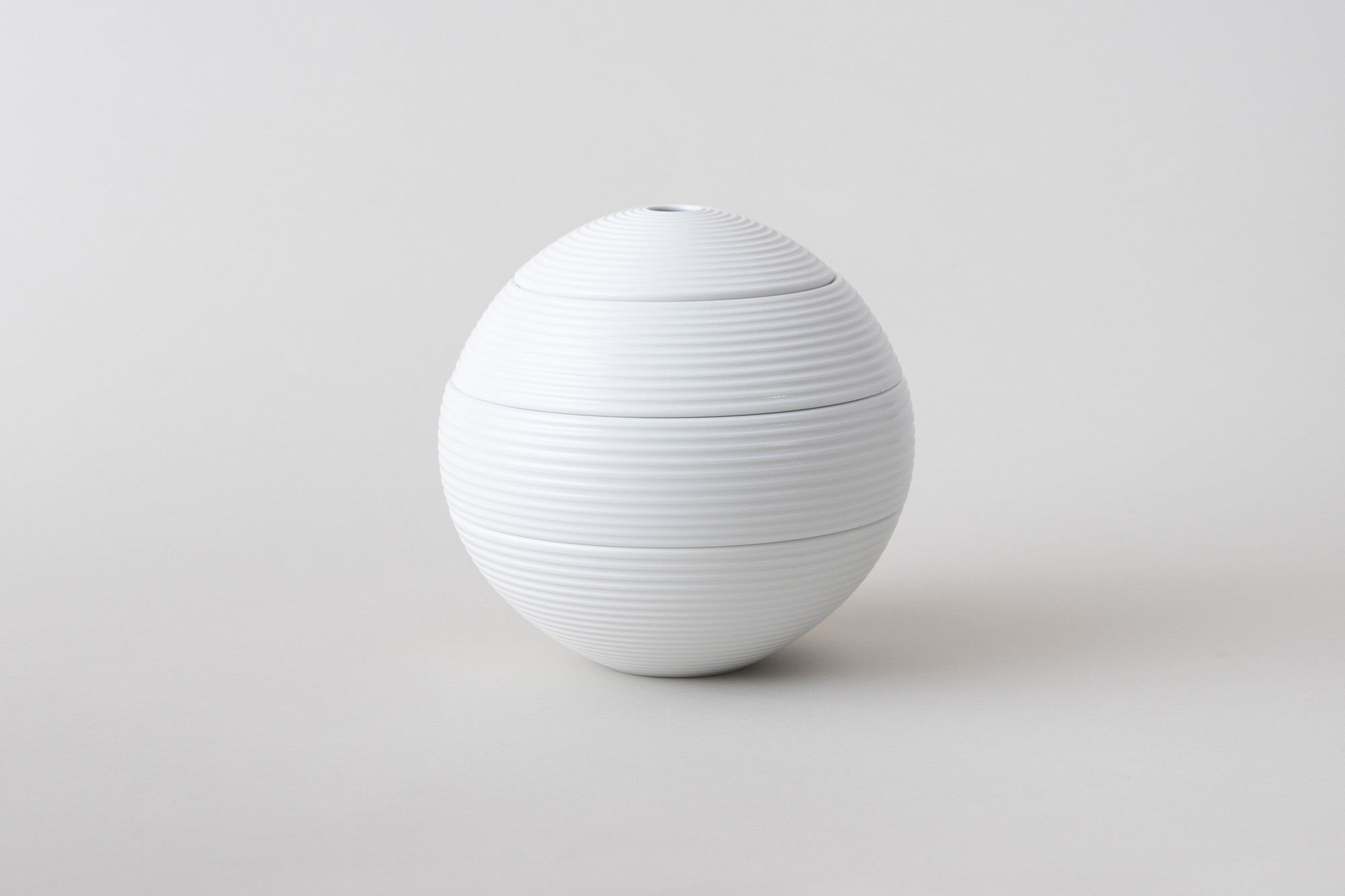 RISO PORCELAIN / Jubako Box
This ball-shaped tableware, called "Jubako" is traditionally made for New Year dishes "Osechi" in Japan. You can put small portions of food on each layer. It is creates a beautiful presentation at a table and suitable for special occasions with family and friends. Available in a variety of finishes and designs, this sophisticated tableware can also be displayed as a unique art piece.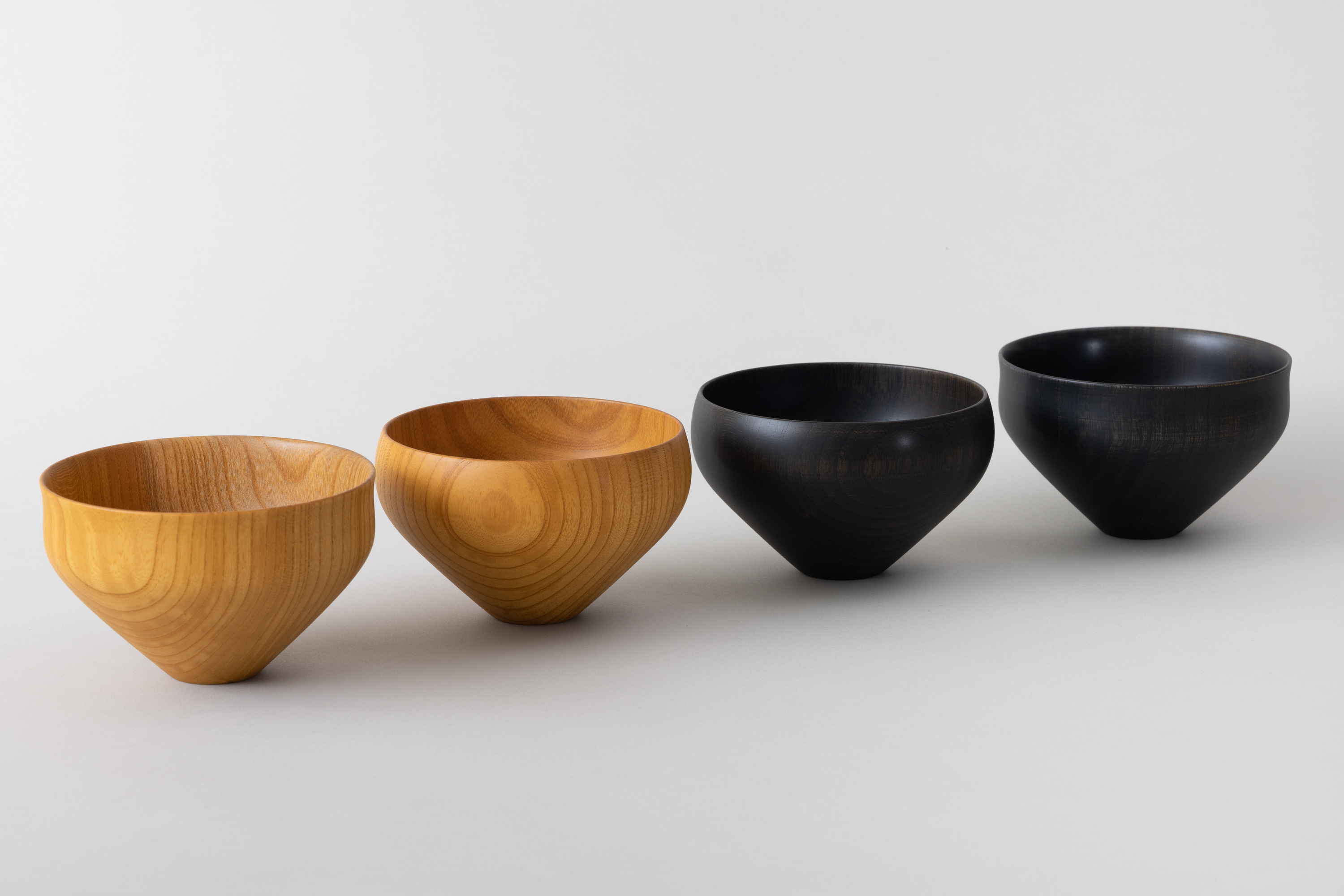 GATO MIKIO/ Keyaki
"Keyaki" is a new soup bowl by Gato Mikio from Yamanaka- Onsen in Ishikawa Prefecture. The Yamanaka area is famed for their woodturning products and wipelacquering technique which retains the appearance of the beautiful woodgrain. This soup bowl is made from zelkova wood. "Keyaki" is a durable and functional tableware that also expresses the pursuit of art.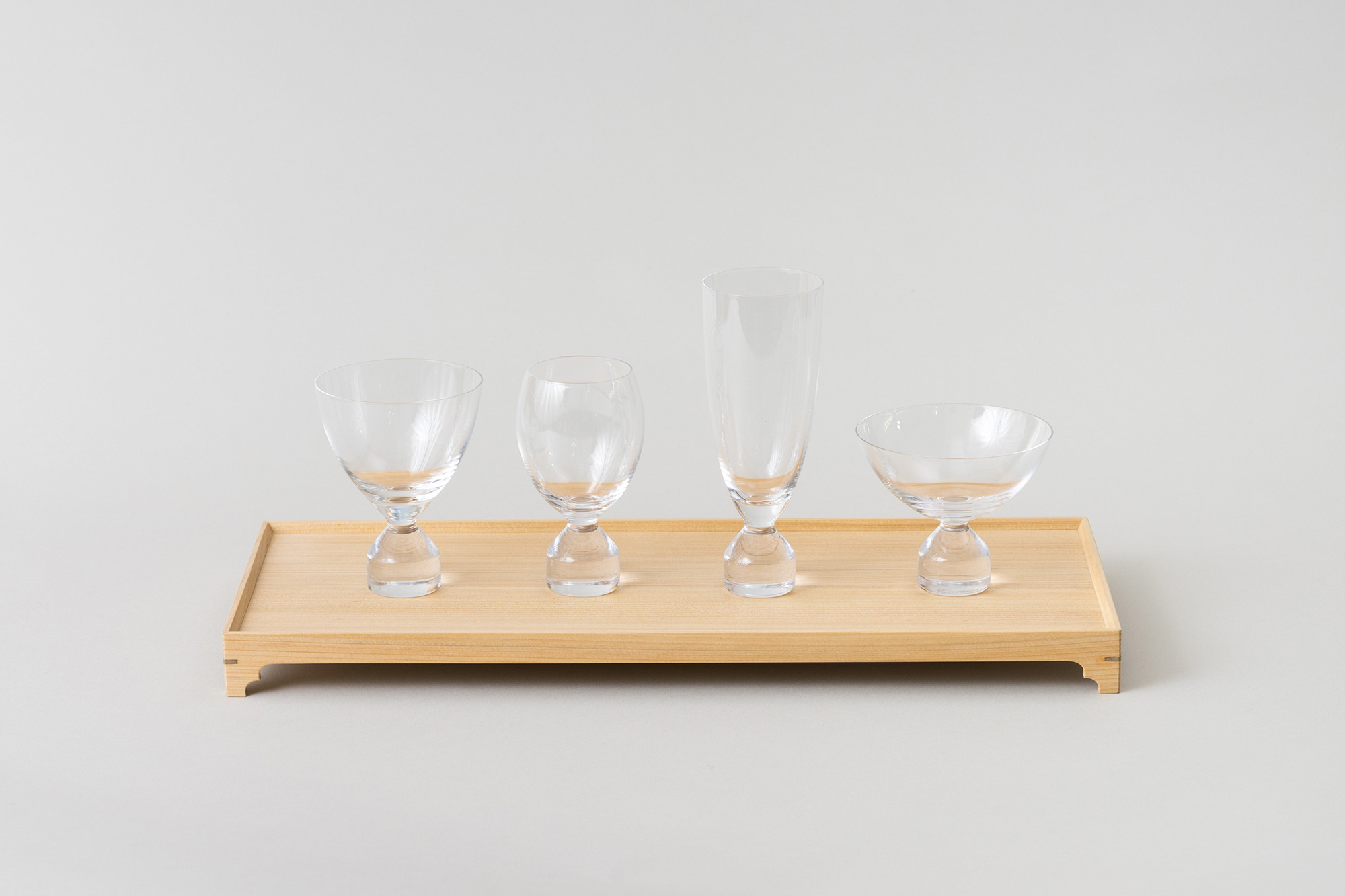 KIMOTO GLASS / Xana
This glass collection is designed by German designer, Wolf Wagner. Drawing inspiration from the letter "X" the collection consist of a variety of shapes of glasses each to fit the various types of Japanese sake. Experience a modern way to enjoy sake with the "Xana" collection by Kimono Glass.