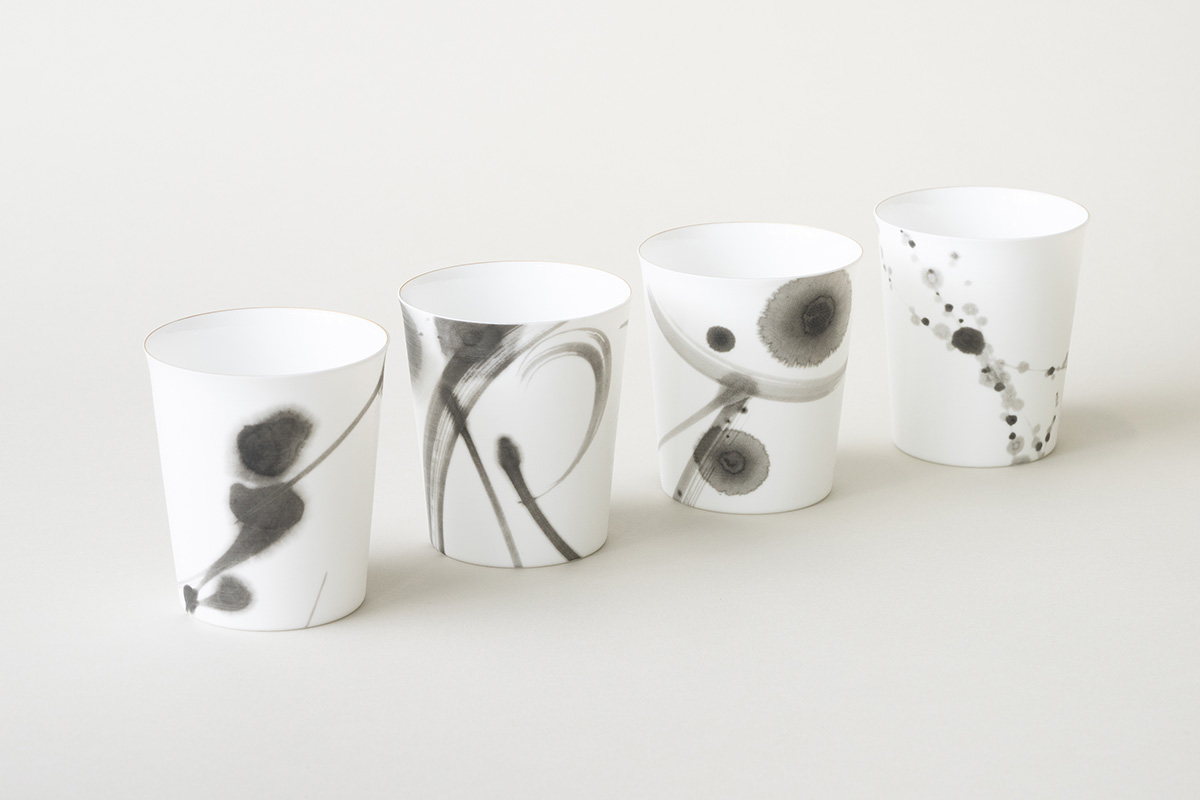 Egg Shell Rock "Sho" / YAMAHEI
The name "Egg Shell" is derived from the thin porcelain which resemble a real eggshell. It has a thickness of only 1mm and has a translucency quality that allows the colour of the drink to be seen faintly from the outside. During the Edo – Meiji period, this thin porcelain was produced and exported to the European market as they were very popular. Among the various Egg Shell series, Egg Shell "Sho" is a collboration with Japanese calligrapher, Ms.Suitou Nakatsuka. She wrote the Japanese character of "Flower" and expressed it in four different ways to reflect the four seasons with her sophisticated technique. "Sho" in black "ink" results in a calligraphy-like effect against the white porcelain background.
SGD128.00 w/GST (per each)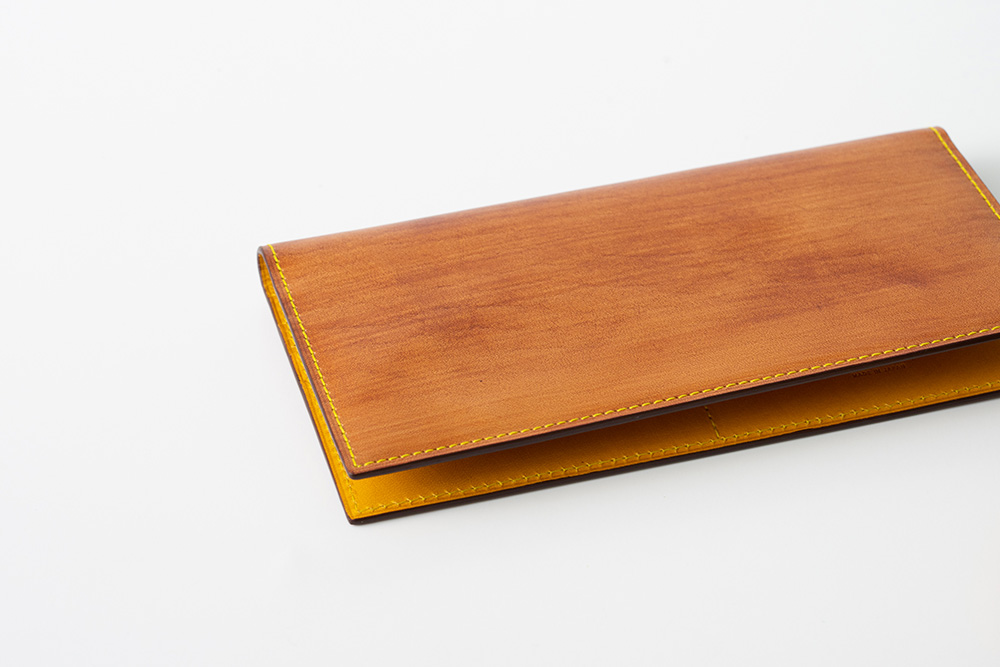 Kakishibu / BROOKLYN MUSEUM
Persimmon juice dying is a one of the traditional dyeing method in Japan. Wood-like patterns created by persimmon juice dying are created by artisans using techniques inherited from past generations. It is characterised by a gradation pattern achieved by repeated brushing and a unique brown colour that is popularly known as "Japan brown". The leather becomes soft over time and its colour becomes richer similar to wooden products.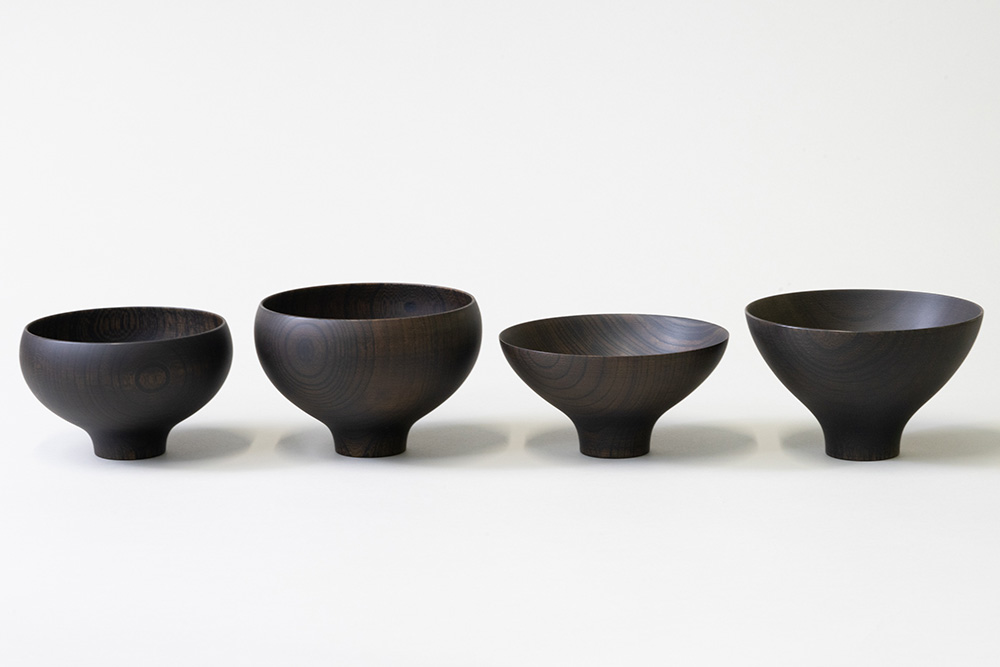 Aeka / GATO MIKIO
The "Aeka" series of bowls has an exquisite and refined form which is achieved through the superb wood turning techniques of artisans from Yamanaka. They are finished with a thinly painted layer of lacquer which is unique to the area. The production of this series was temporary stopped due to the lack of a specific type of timber, however, the manufacturers were able to source for alternative timber from the area and they have since restarted the production. Not only is this collection well designed, they are also durable and suitable for daily use. A perfect match for soups , rice and a variety of other usage.
KORAI
"KORAI" is a brand of Japanese craft which is dedicated to cities around the world. It is produced by HULS, a company which supports overseas business of Japanese crafts. This brand is aimed at conveying through craft products across Japan, the beautiful form and texture of these crafts and to express the harmony such as between "inside and outside" or "nature and home" which prevails in the Japanese culture.
Cloud Espresso Cup & Saucer
"Cloud" is a white porcelain espresso cup and saucer inspired by the closeness of the clouds and skies over Singapore. It is designed by a Singaporean designer, Casey Chen and manufactured by Miyama, a Japanese ceramic company located in Gifu prefecture which is renowned for their Mino ware and under the direction of HULS.
Brilliance of Heritage / Heritage Collection
"Brilliance of Heritage" is a textile with an international flavour the result of a collaboration between HULS and "SHIMA-SHIMA", a Kokura-ori brand in Fukuoka Prefecture in Japan. Planned by HULS, the textile was designed by Ms.Noriko Tsuiki, a fabric and dye artist who also serves as the creative director of "SHIMA-SHIMA" brand. Inspired by the floral motif of the Peranakan culture of Singapore, we worked together to research on the colours and developed new turquoise and pink colours for the yarn. This is a new and different Kokura-ori with vibrant essence of tropical flowers fused to the rhythm of stripes of this unique woven fabric.
Heritage Collection / Cushion Cover: SGD121.00 w/GST
Heritage Collection / Stole Runner: SGD121.00 w/GST
Heritage Collection / Furoshiki (Wrapping Cloth): SGD118.00 w/GST
Heritage Collection / Handkerchief: SGD48.00 w/GST