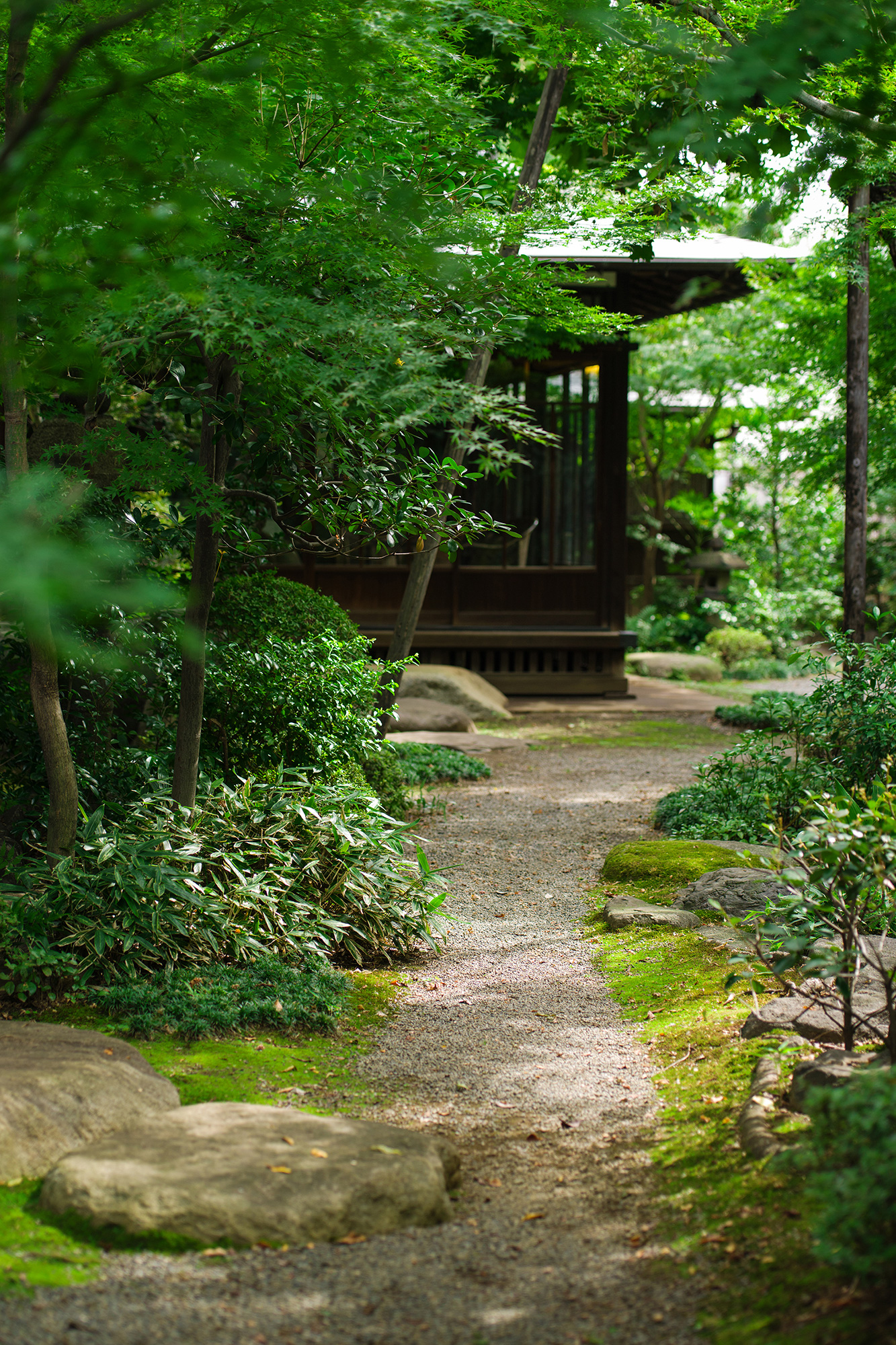 "KORAI" is a brand of Japanese craft which is dedicated to cities around the world. It is produced by HULS, a company which supports overseas business of Japanese crafts. This brand is aimed at conveying through craft products across Japan, the beautiful form and texture of these crafts and to express the harmony such as between "inside and outside" or "nature and home" which prevails in the Japanese culture.
Like the "engawa" (veranda) in Japanese-style houses, which brings coolness of nature into the home, we believe this same concept will bring comfort to the mind and body of people who live in restless cities.
Based on this concept of "coolness in summer", "KORAI" delivers a cool and comfortable time to the city life.
Award
"KORAI" a new brand from HULS Inc. was awarded the Best Buyer's Choice 2018 at Interior Lifestyle 2018 in Tokyo and received the trophy from the judging panel, Mr.Kenji Ono from Conran Shop Japan.
We create a collection of products with a sense of coolness to provide precious breathing space for people who have busy work life in cities around the world.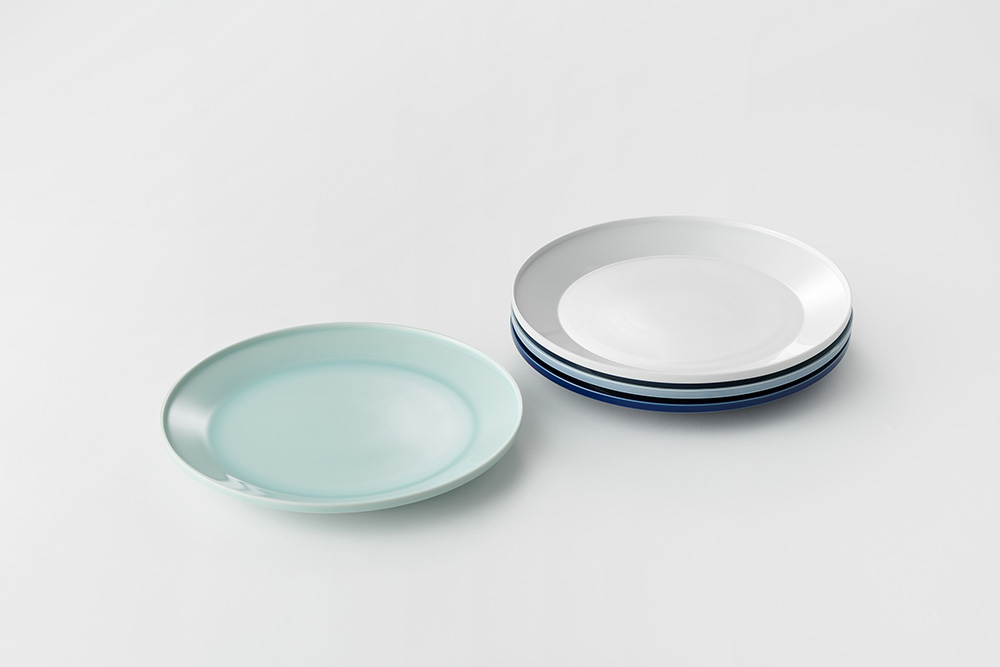 TAMARI Plate L
Large porcelain plate from Arita in Saga Prefecture. Its refreshing colours such as the signature pale blue glaze and clean contemporary shape fit all kinds of food from main dishes to desserts. Combined with the Bamboo basket in the same collection, it can be used as a plate with a lid or a plate on a stand and gives a decorative accent to your table setting. through it.
Material: Porcelain
Colour: White, Pale Blue, Grey, Gunjo Blue
Size: φ270 × H32 mm
Made in Saga Prefecture
Price: SGD258.00 w/GST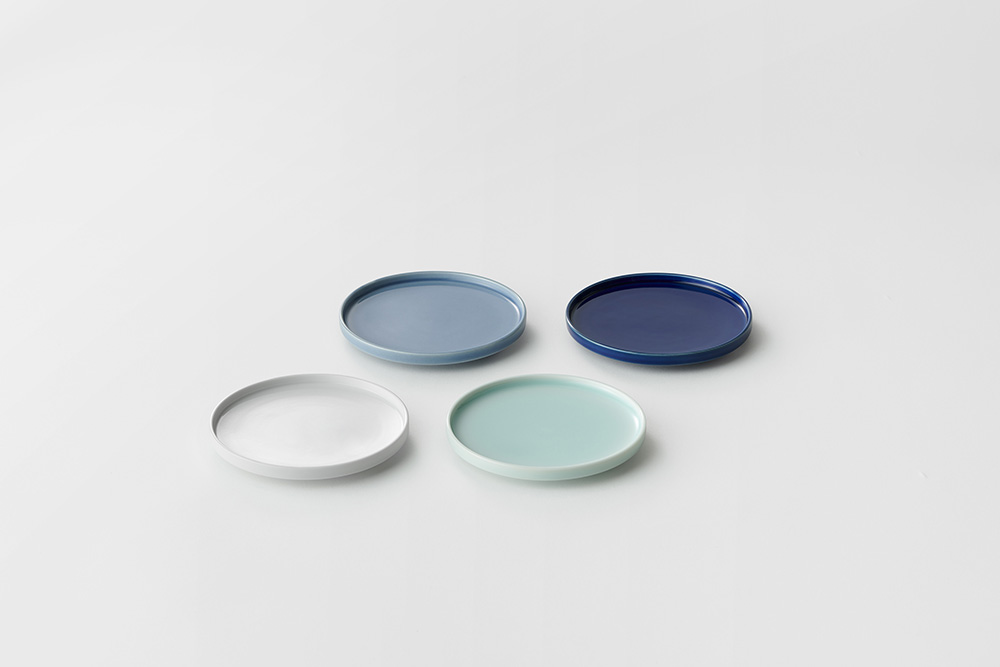 TAMARI Plate S
Small porcelain plate from Arita in Saga Prefecture. This collection of small plates consists of four colours glazed in beautiful hues. Designed in a size that is suitable to be handheld, they are used mainly as dessert plates and serving plates. Use them together with Plate L to create a well-coordinated and pleasant table setting.
Material: Porcelain
Colour: White, Pale Blue, Grey, Gunjo Blue
Size: φ125 × H14.5 mm
Made in Saga Prefecture
Price: SGD49.00 w/GST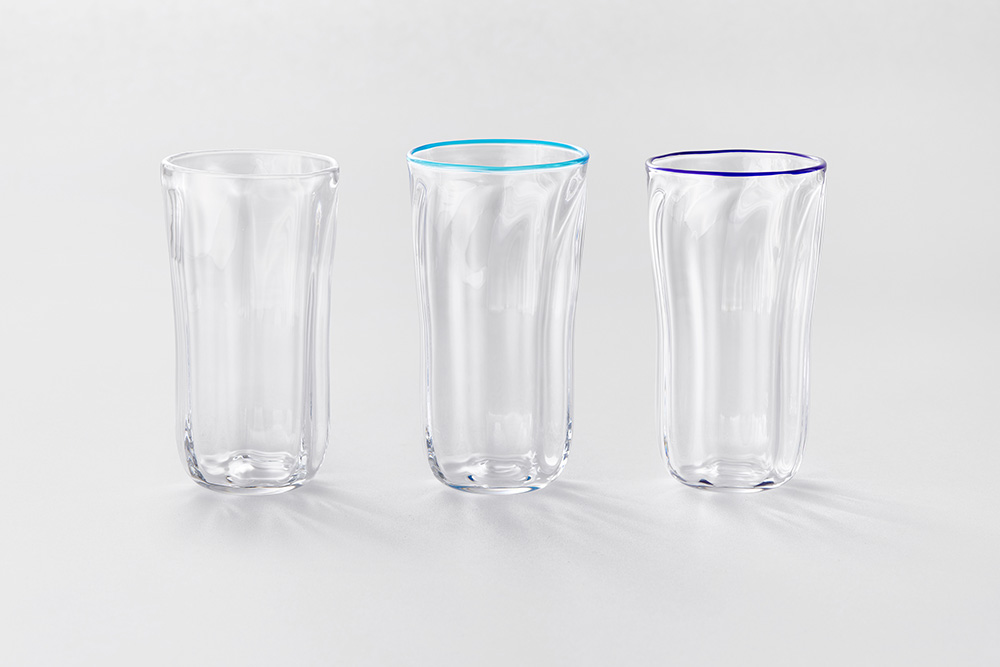 YURAGI Tumbler
Vidro glass tumbler from Hizen (Saga Prefecture). A handblown glass with uniqueness breathed into each piece results in a soft texture that is comfortable to the touch. The pattern created by its wave-like rolling shape is beautifully expressed when light passes through it.
Material: Soda-lime Glass
Colour: Clear, Light Blue, Gunjo Blue
Size: φ70 × H130 mm
Made in Saga Prefecture
Price: SGD107.00 w/GST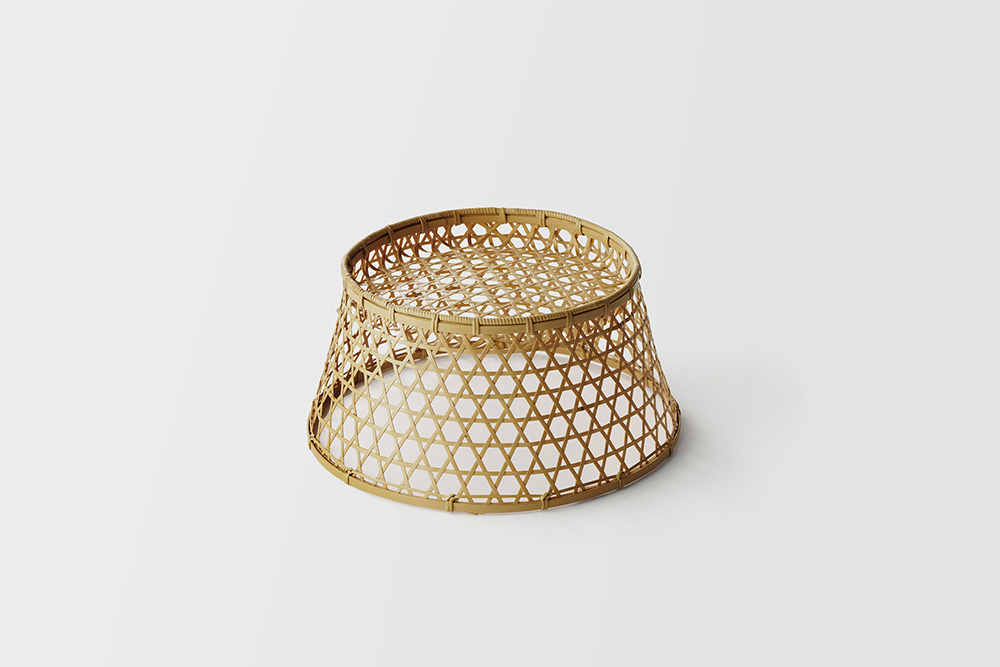 KASANE Bamboo Basket
Bamboo basketry from Kyoto. When used with Plate L, this basket functions as a lid or a stand for the large plate. Made of high-quality Japanese madake bamboo grown in Kyoto, the cleanliness of the material and the shadows cast by the delicately woven pattern of bamboo bring a fresh breeze to your table.
Material: Japanese Madake Bamboo
Size: φ258 × H120 mm
Made in Kyoto Prefecture
Price: SGD1275.00 w/GST
Wares that trigger human sensitivity and open the doors to new senses. We call this "senseware". It is our desire to introduce a novel way to feel the presence of wind, water and light, through craft products. Our senseware which we had accomplished takes the form of a cool looking art piece that will breathe new life into our daily living which goes with the flow of nature's constant change.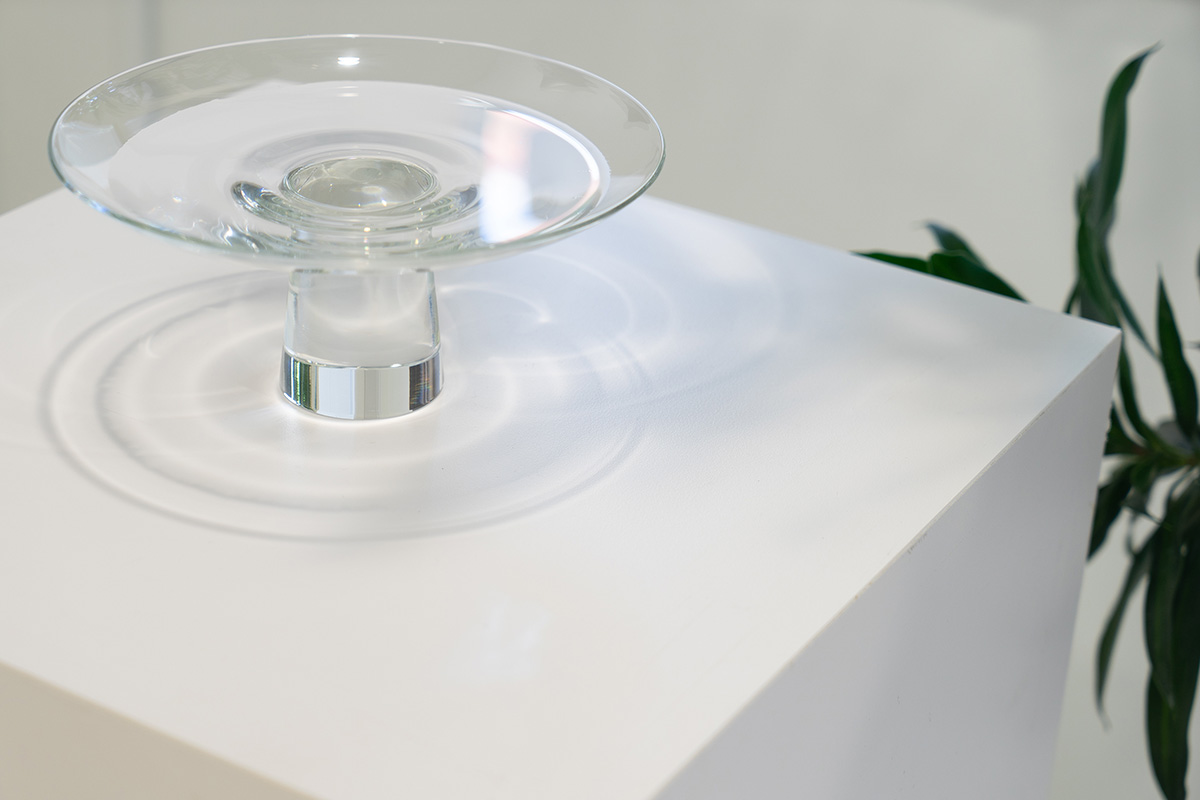 Hydrangea – Water Vessel
A water vessel made from handblown glass. This is a representation of the concept of "senseware" by "KORAI". It is named after the Greek word which means water vessel. This senseware allows us to feel the wind and the light in our daily living similar to the water bowl which is often placed in a Japanese garden. By filling the vessel with water and setting it by the window, it reflects wavering water ripples on the surface it sits on and creates a pleasant time in tune with the change of nature.
Material: Soda-lime Glass
Size: φ180 × H80 mm
Made in Toyama Prefecture
Price: SGD422.00 w/GST