01/Premium Gift
We periodically issue original HULS Gift Books introducing premium Japanese crafts to help you find meaningful gifts for people who are important to you. Our extensive range of products are suitable for individual or corporate gifts. We also provide consultation to help select just the right item for each person and situation, as well as a gift wrapping service. We hope these thoughtfully curated artisanal crafts will help you express your gratitude to the special people in your life.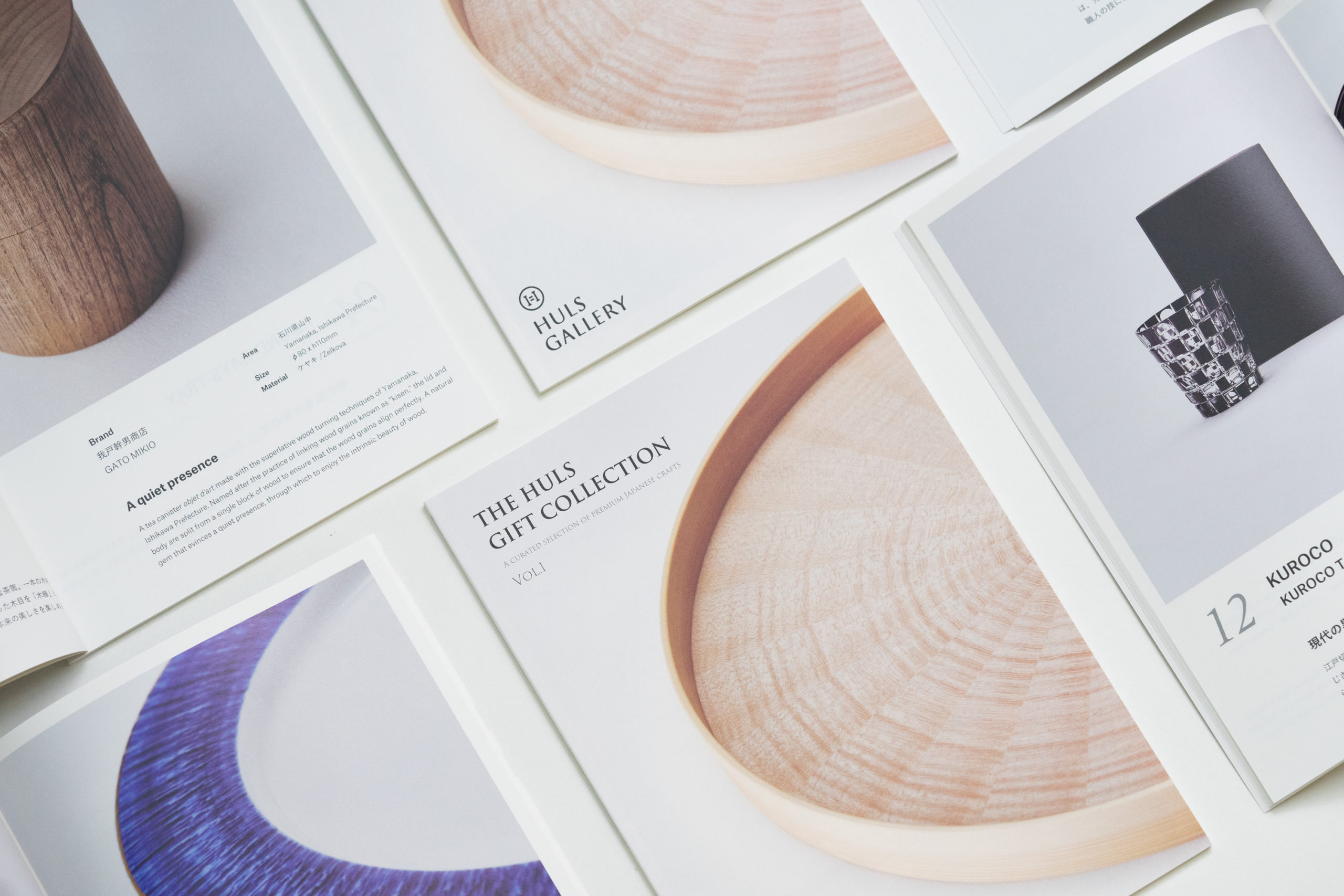 02/Tea Ware
Japanese tea ware is one of the most popular items in our gallery. Like the world of crafts, the world of tea is very profound. With so many varieties of tea, and each one offering its own taste and further depending on how you prepare it, there are infinite combinations of types of tea and tea ware to experience and enjoy. We have high quality tea ware for everyday use and special artist-created matcha bowls, as well as dessert plates and trays to accompany tea time.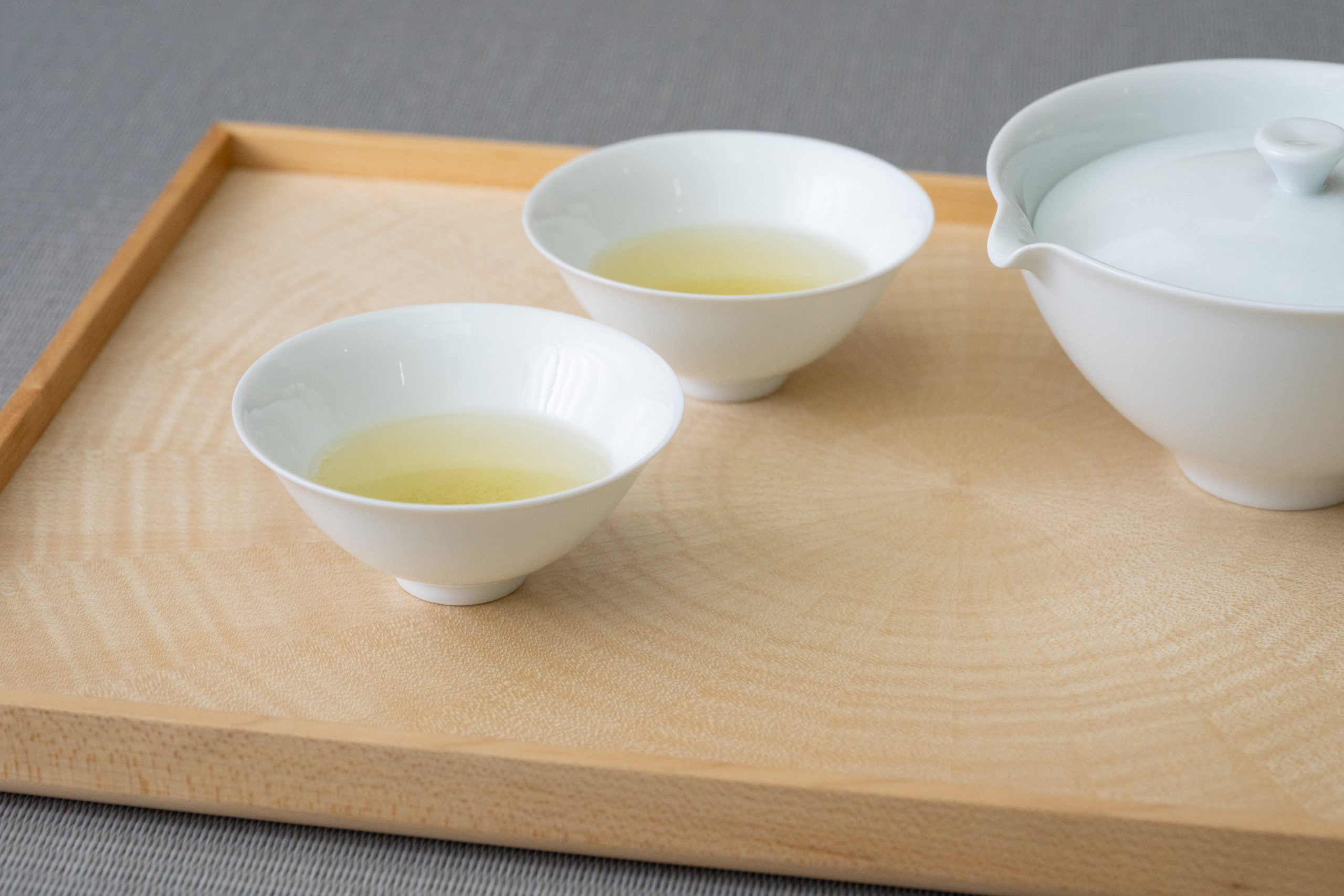 03/Matcha Bowls
Matcha wan, or tea bowls for the Japanese tea ceremony, are emblematic of the deep sense of nature that characterizes Japanese aesthetics. Matcha bowls are simultaneously utensils as well as works of art that profoundly express and embody each artists' sense of beauty, in ways that can be appreciated not just visually but through the experience of touch and texture as well. We carefully select one-of-a-kind pieces created by popular ceramic artists in prestigious production areas such as Hagi, Karatsu and Mino. Each one is truly unique, and we hope that you will find one that speaks especially to you, and will give you years of pleasure as you immerse yourself in the aesthetic and pleasure of matcha.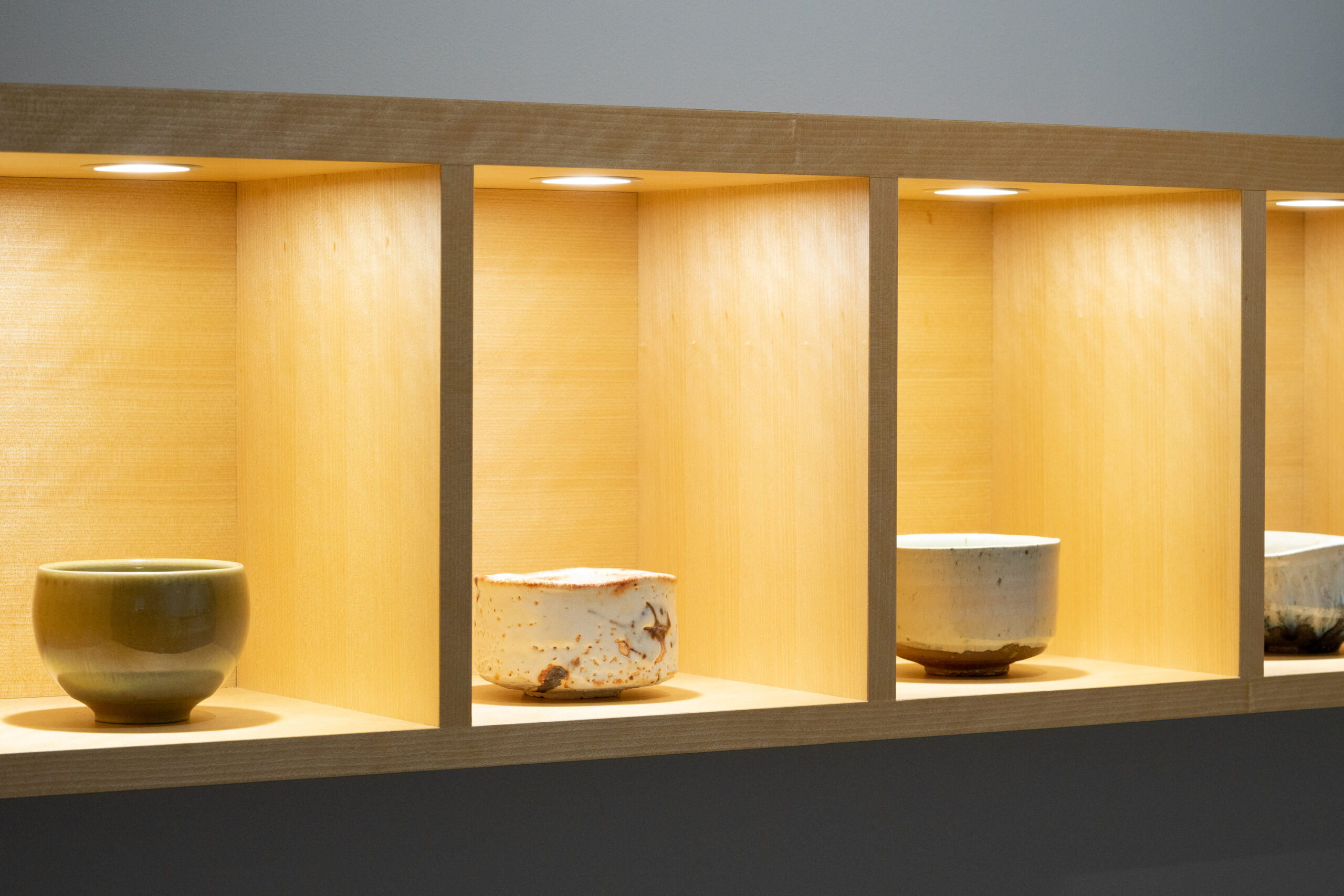 04/ Sake Ware
Japanese sake is becoming ever more popular in Singapore, and we have many customers visiting the gallery in search of high quality sake ware. We believe that the quality and personality of traditionally-crafted sake ware can greatly enhance the experience of enjoying sake. We carry sake ware made from various materials such as ceramic, copper, lacquerware, and glass, and introduce new styles every month to add a seasonal element to your collection.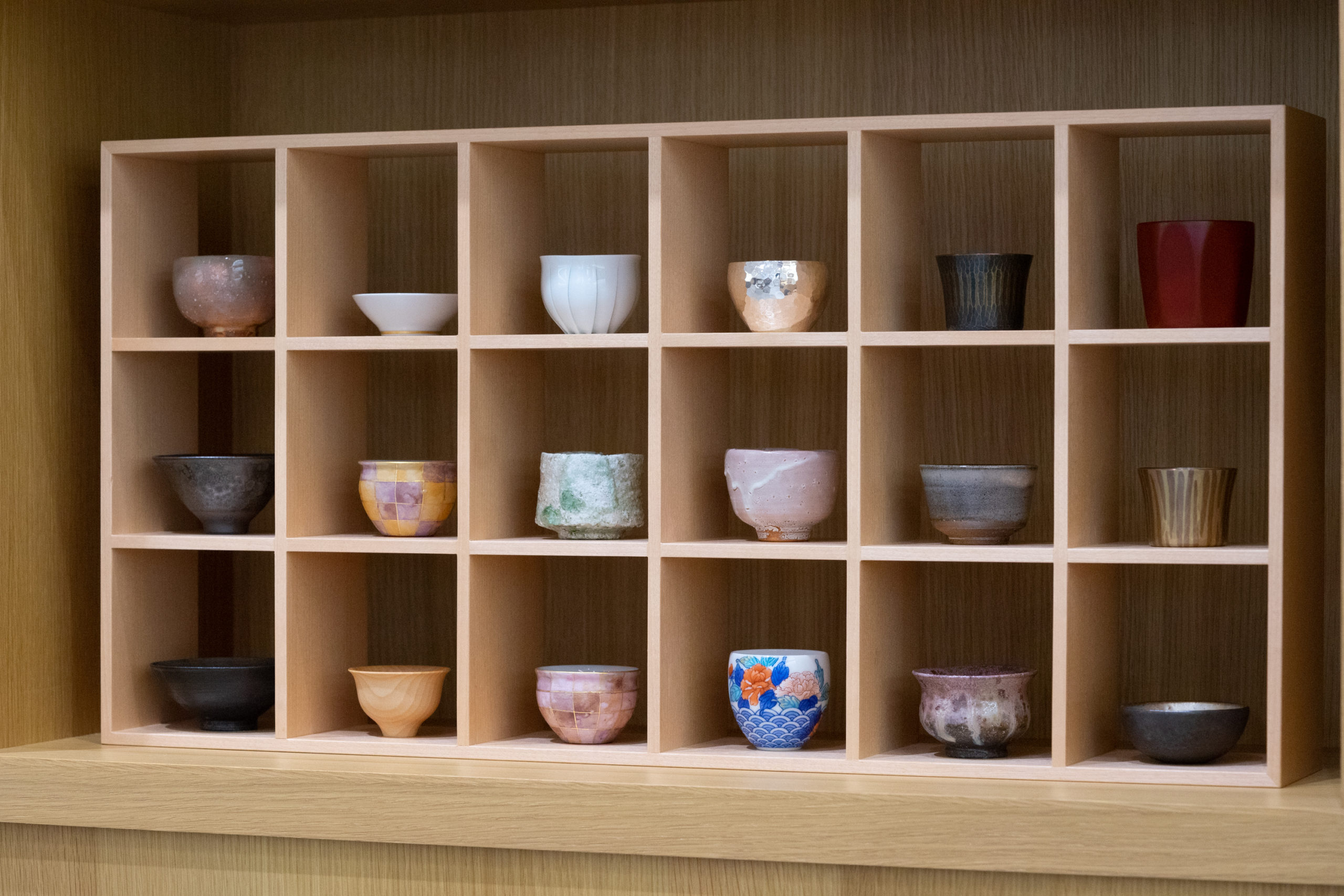 05/ Fine Dining
We are a supplier and distributor of made-in-Japan professional and artisanal tableware. We carry a wide range of high-quality porcelain, ceramics, glassware, lacquerware and cutlery that are suited for fine dining. Whether supporting dishes made by top chefs or a special meal at home, we believe that our artisanal tableware can add a further creative element to complement the food and enhance the dining experience.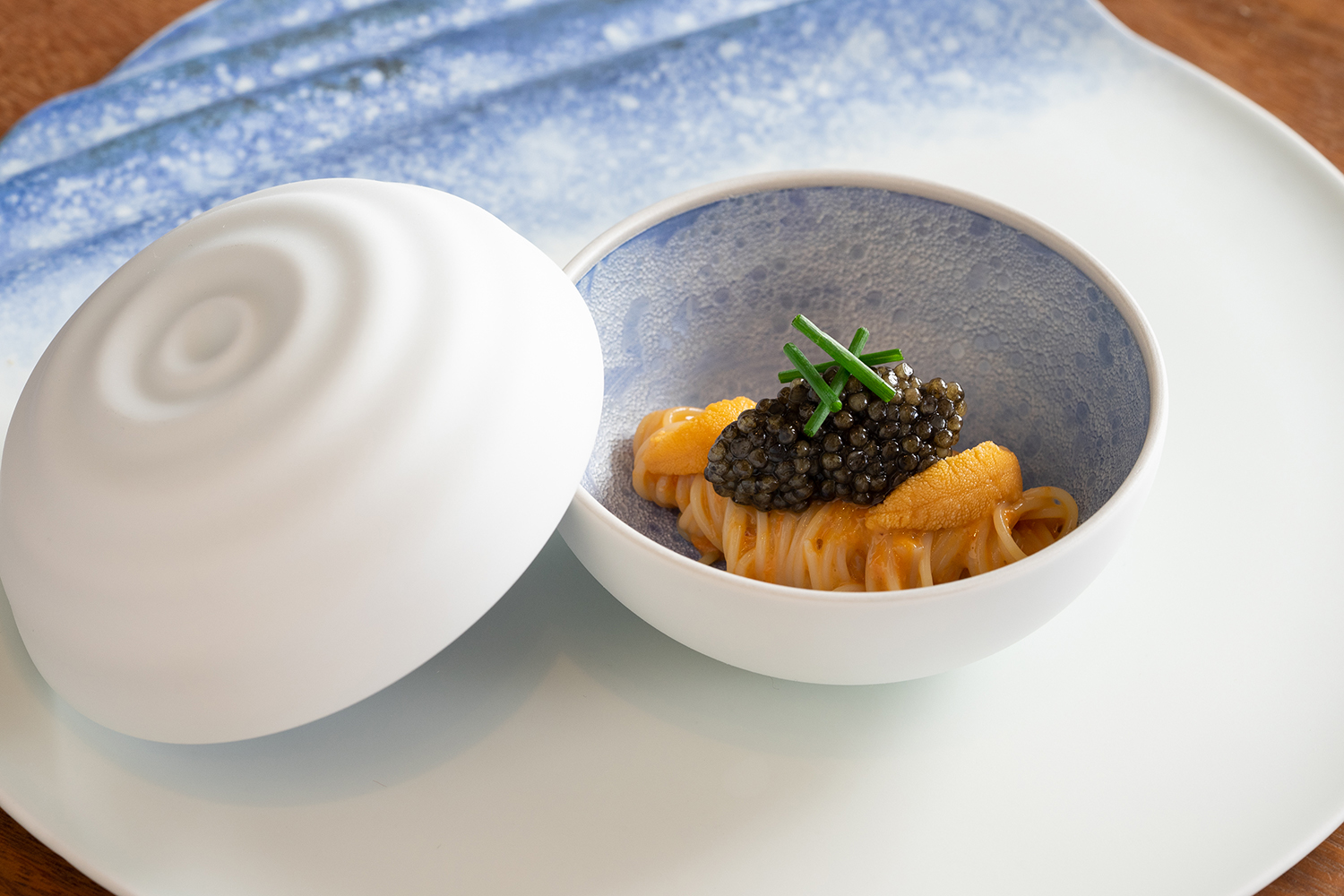 06/ Art Pieces for Interiors
Japanese crafts, which in their essence are tools used in daily life; with their unique appearance, they can beautify spaces just like works of art. HULS Gallery offers a wide range of artistic crafts such as one-of-a-kind ceramic works and glass art pieces that are ideal for private homes and public spaces.