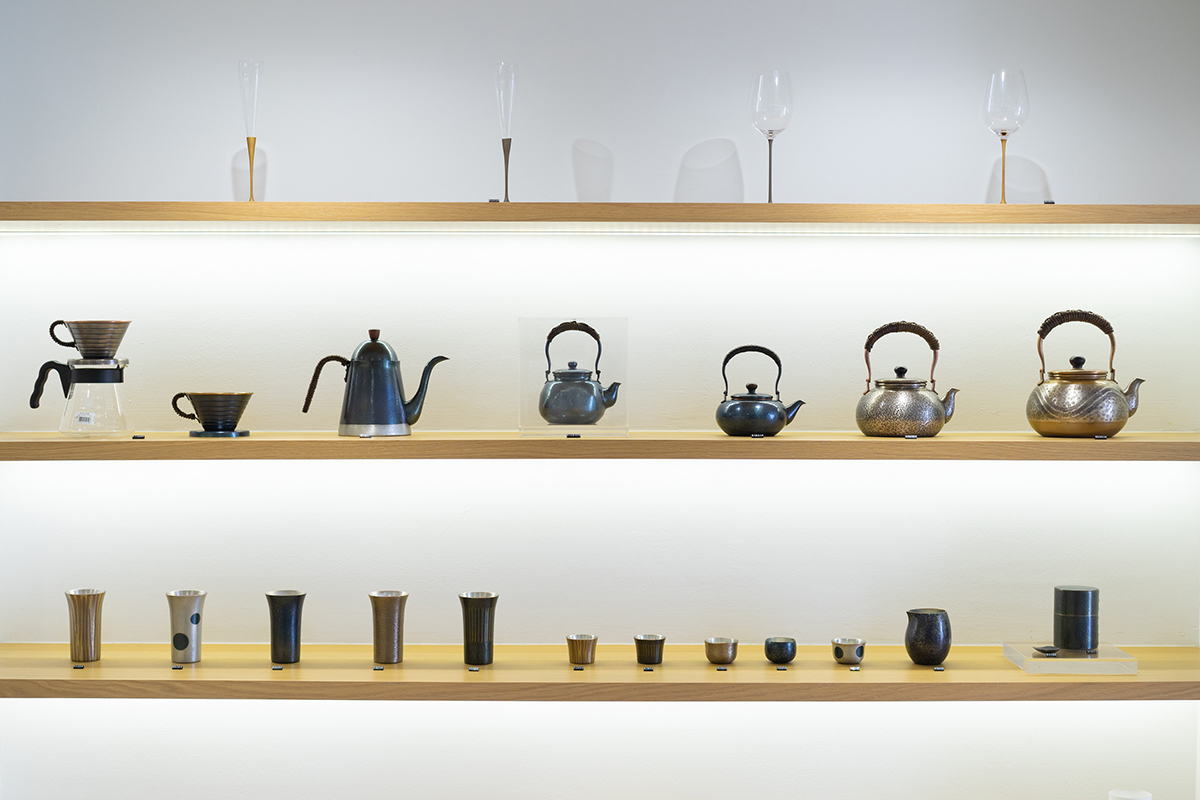 Gyokusendo Workshop
HULS Gallery Singapore will hold a workshop with "Gyokusendo" on 14 March Saturday from 1pm to 6pm.
Founded in 1816, Gyokusendo is a traditional handcrafted tsuiki (hammer beating) copper ware studio that is located in Tsubame-Sanjo, Niigata prefecture. Their flagship product is the copper kettle and they also produce teapots, tea canisters, sake cups and beer mugs. Tsuiki copper wares are created by hammering a single sheet of copper, using handcrafting techniques that were handed down and innovated from generation to generation.
In this workshop you can experience making a small piece by hammering a copper sheet. This is a good opportunity for you to try your hand on artisanal work. A specially curated selection of copper ware will be available for purchase in the gallery.
Date: 14 Mar (Sat) Time: 1pm – 6pm Venue: HULS Gallery Singapore