Selection – Premium Gift
We periodically issue original HULS Gift Books "THE HULS GIFT COLLECTION" introducing premium Japanese crafts to help you find meaningful gifts for people who are important to you. Our extensive range of products are suitable for individual or corporate gifts. We also provide consultation to help select just the right item for each person and situation, as well as a gift wrapping service. We hope these thoughtfully curated artisanal crafts will help you express your gratitude to the special people in your life.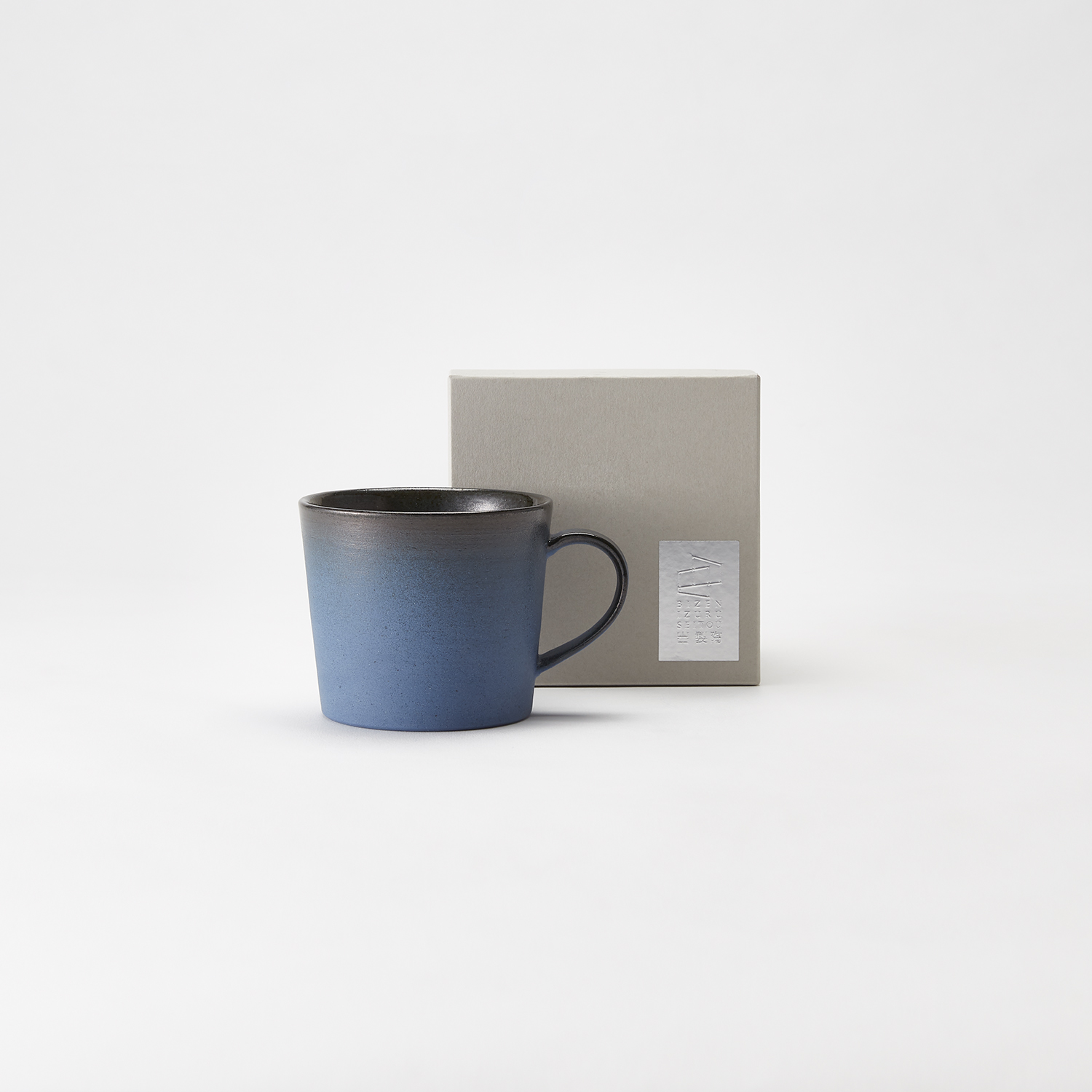 MUG GUNJO
IZURU SEITOU | Bizen, Okayama Prefecture
SGD73.00
φ90 x h80mm
Stoneware
A Bizen mug with a rich, earthy appearance. While retaining the feel of natural clay, the glossy color brings elegance and the impression of a new Bizen. Its small and simple shape does not impose itself, but becomes more familiar each time it is used.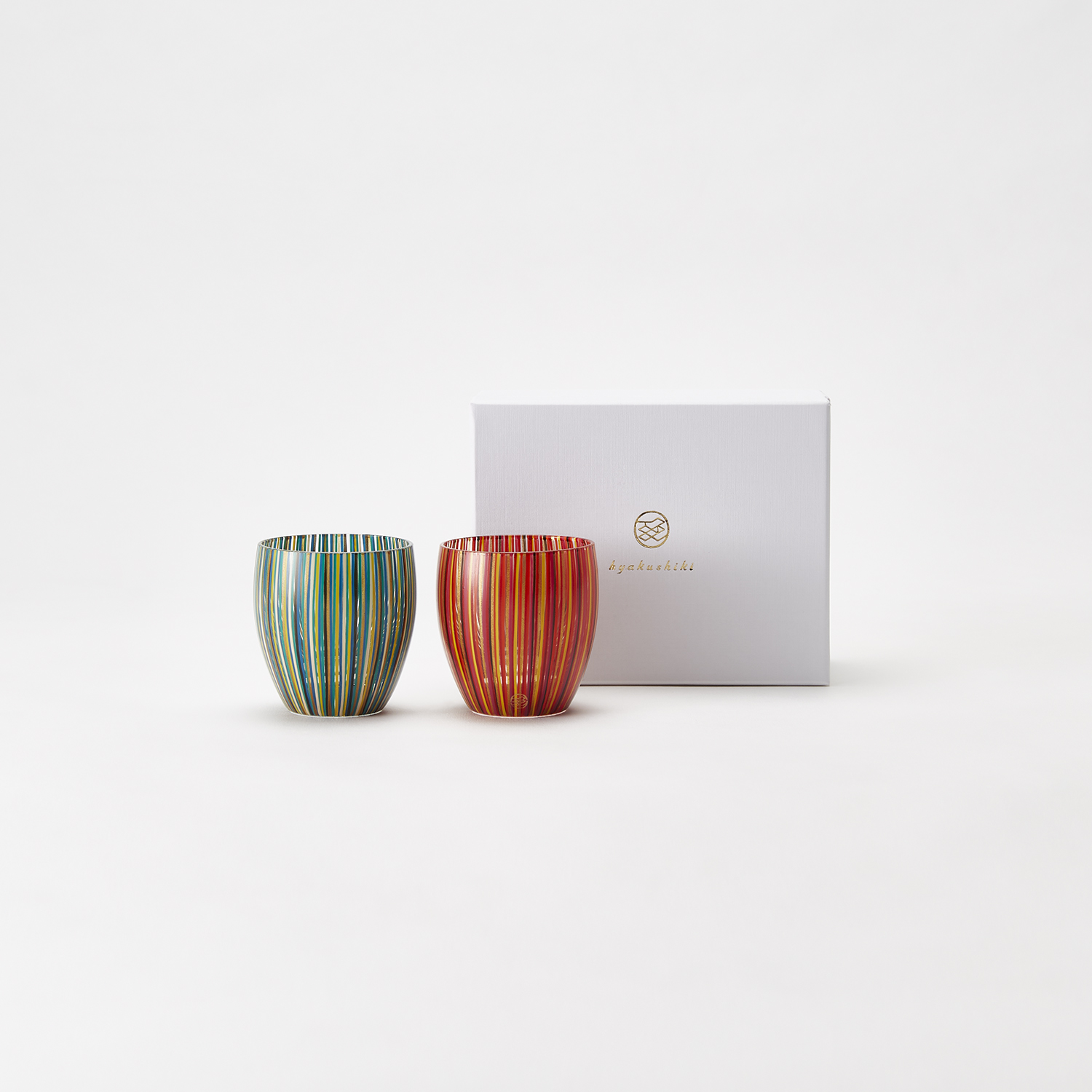 TSUBOMI LINED SAKE CUP SET
HYAKUSHIKI | Kiso, Nagano Prefecture
SGD304.00/set
φ60 × h61mm
Glass / Lacquer
In the past, kaleidoscopes were known as hyakuiro megane or "hundred-colored glass." Today "Hyakushiki," a lacquer glass brand born in Kiso, borrows its name from that nostalgic expression. Each hand-drawn urushi lacquer line has its own unique character, and together they give the entire glass a soft countenance. This is a masterpiece in which classic Japanese colors and handiwork are in perfect harmony.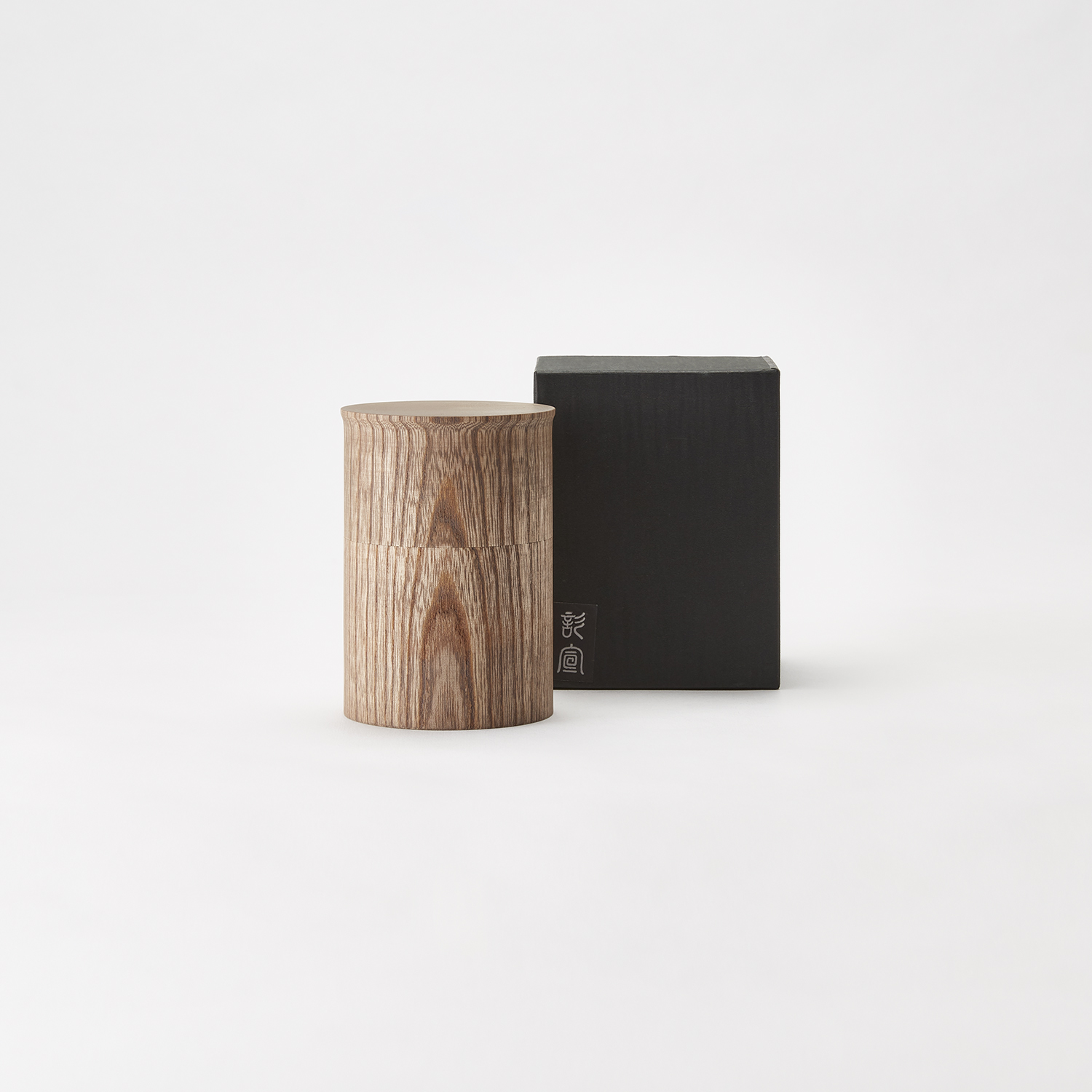 KISEN TEA CANISTER CHOKU
GATO MIKIO | Yamanaka, Ishikawa Prefecture
SGD543.00
φ80 x h110mm
Zelkova
A tea canister objet d' art made with the superlative wood turning techniques of Yamanaka, Ishikawa Prefecture. Named after the practice of linking wood grains known as "kisen," the lid and body are split from a single block of wood to ensure that the wood grains align perfectly. A natural gem that evinces a quiet presence, through which to enjoy the intrinsic beauty of wood.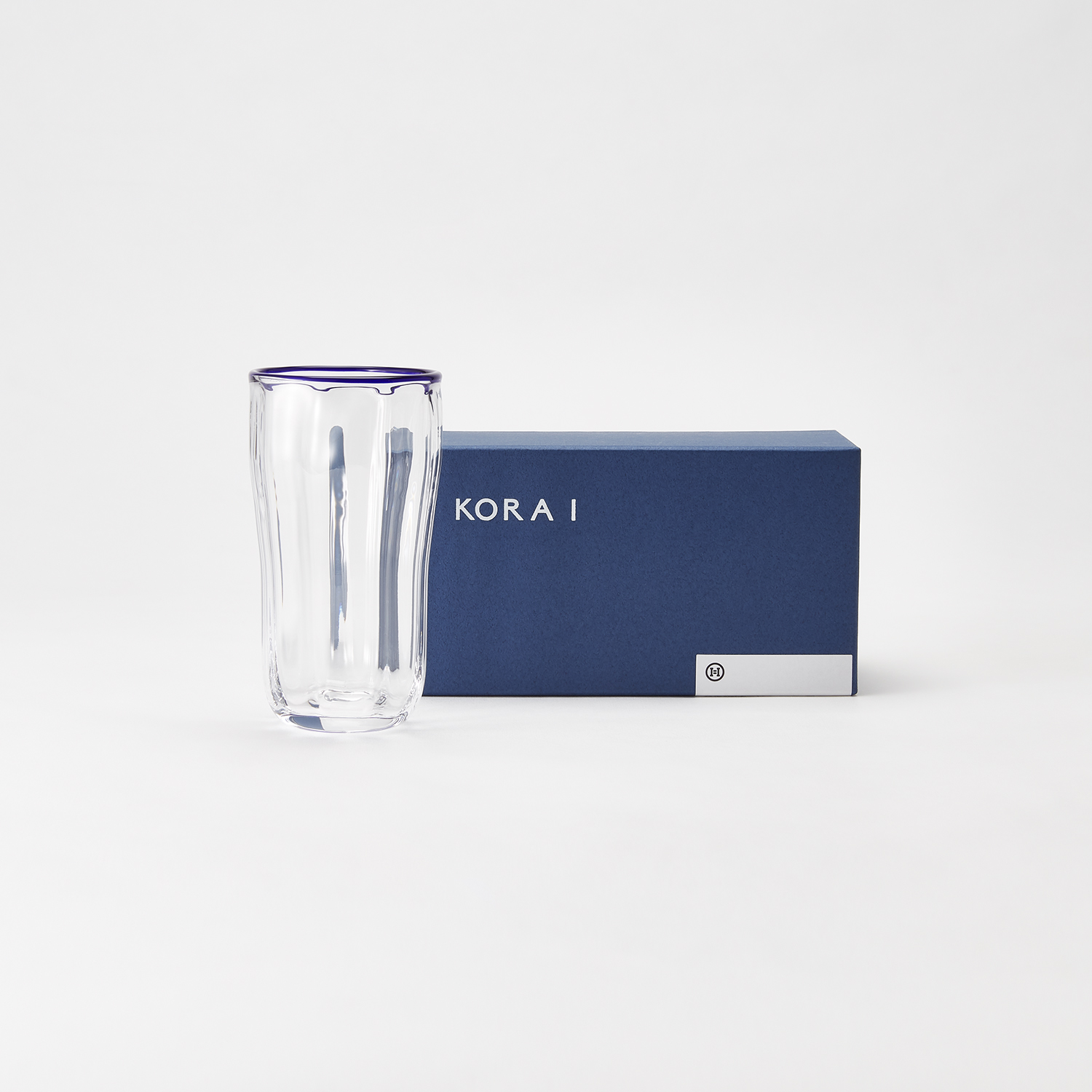 YURAGI Tumbler
KORAI | Saga Prefecture
SGD103.00
φ70 x h130mm
Soda-lime glass
Soejima Glassware, through its brand "Hizen Vidro," is the only company in Saga Prefecture that continues the tradition of Saga glass making, with a "free-blowing" technique in which air is blown into a bubble of molten glass without use of a mold. The name of the glass, "Yuragi," was inspired by the way that the uneven shape and curving neckline of the glass gives the feeling of rippled water, which also effectively catches the light and thereby accentuates its own beauty. This tumbler looks especially good in the summer and would be a perfect companion on a hot summer day.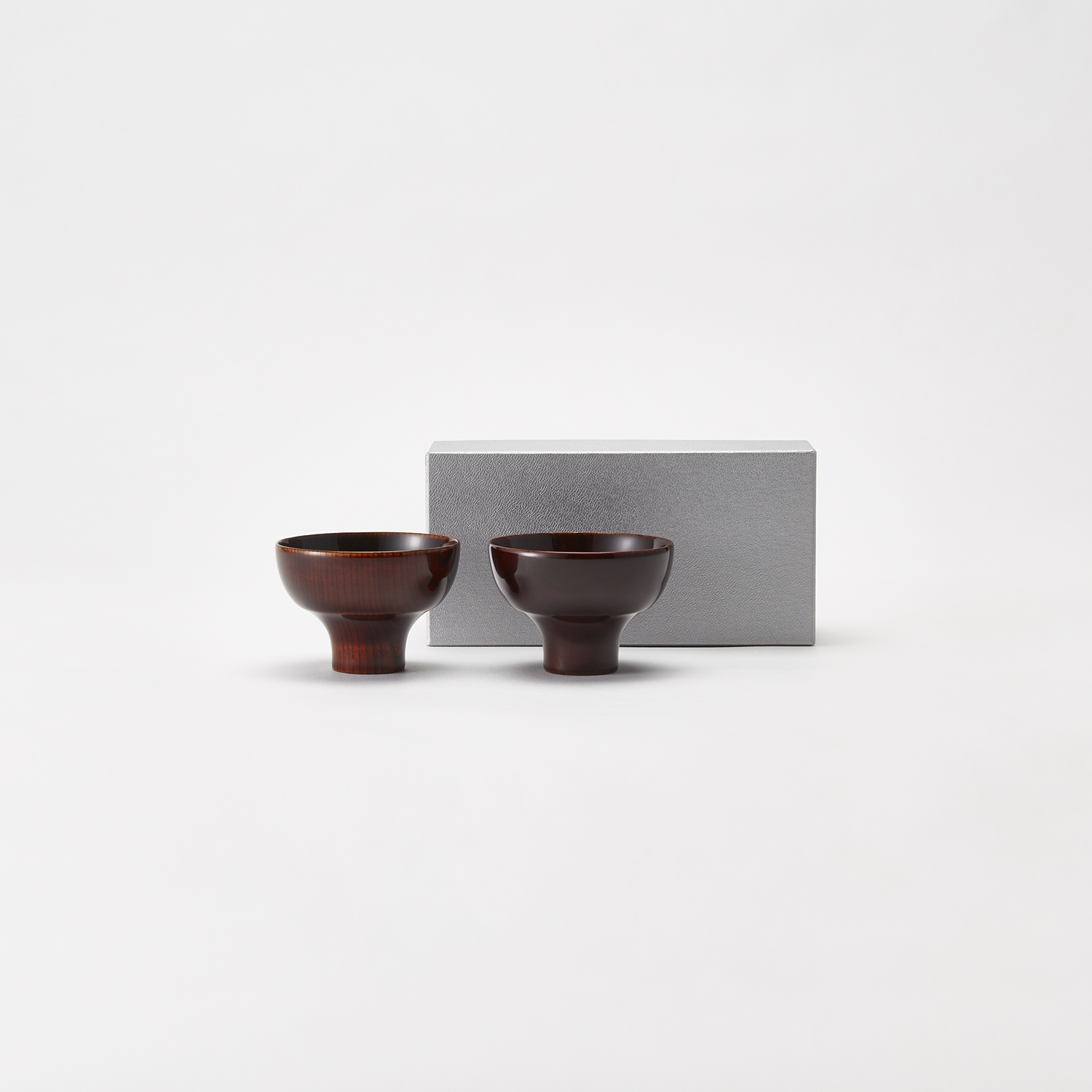 KEYAKI TALL SAKE CUP SET
TSUCHINAO SHIKKI | Sabae, Fukui Prefecture
SGD193.00/set
φ70 × h48mm
Wood / Lacquer
From Echizen, a region with a long history of lacquerware, Tsuchinao Shikki brings a wide range of innovative new products to life. This cup is made with a transparent finishing technique called "kijiro-nuri," which allows the wood grain to show through, bringing out a light and modern feeling. The moon painted in silver glows an amber color, and becomes more luminous the more you use it. A tasteful cup with which to enjoy Japanese sake, while gazing at the shimmering moon in your hands.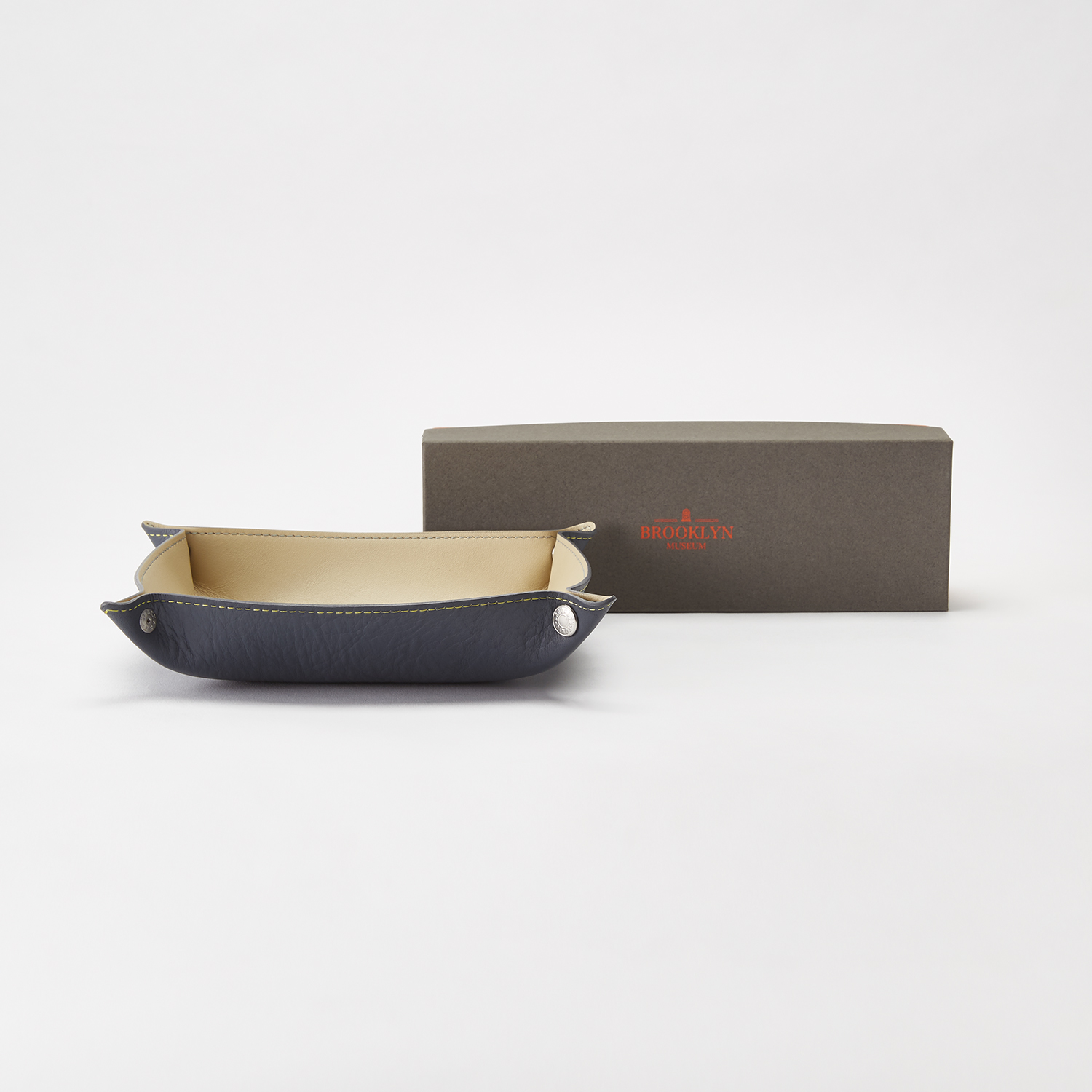 BOX TRAY
BROOKLYN MUSEUM | Tokyo
SGD236.00
200 × 200mm
Leather
A customized box tray with the embossed logo of HULS. Stitched together by skilled artisans, the two sheets of differently colored leather can be snapped together to form an attractive and convenient tray. It can be compactly rolled up for easy carrying, making it useful for travel. The leather ages gracefully over time, and the more you travel with it, the more attached you become.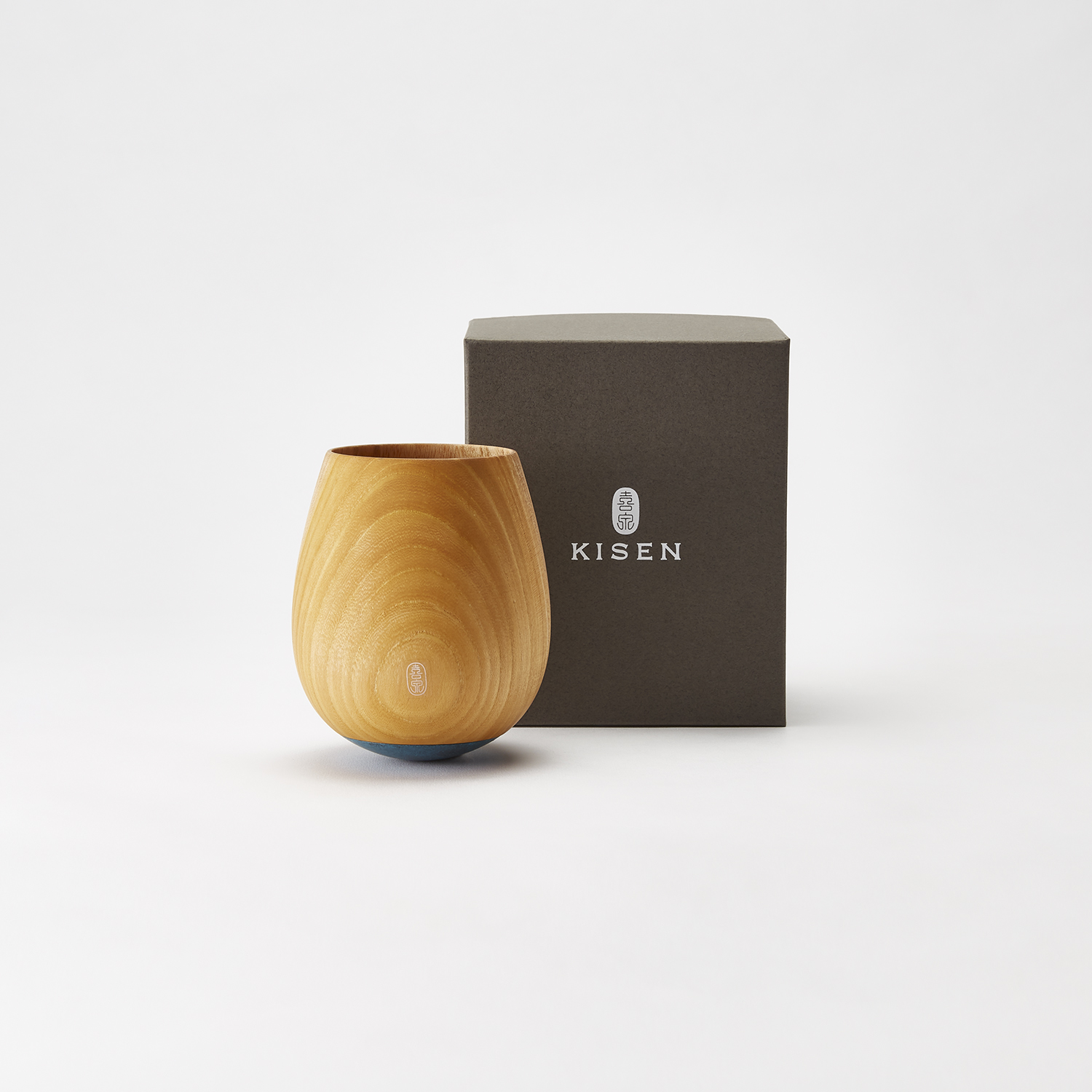 AKA SWING CUP
KISEN | Takaoka, Toyama Prefecture
SGD327.00
φ91 × h110mm (315ml)
Wood / Brass
The swaying motion of this creative cup made of zelkova and Takaoka brass never fails to delight. Its plump shape can be used casually as a cup for sipping sake or a glass for drinking 'on the rocks.' The fusion of its sophisticated modern form with traditionally crafted Takaoka copper brings an engaging fresh appearance and a delightfully playful feeling to the table.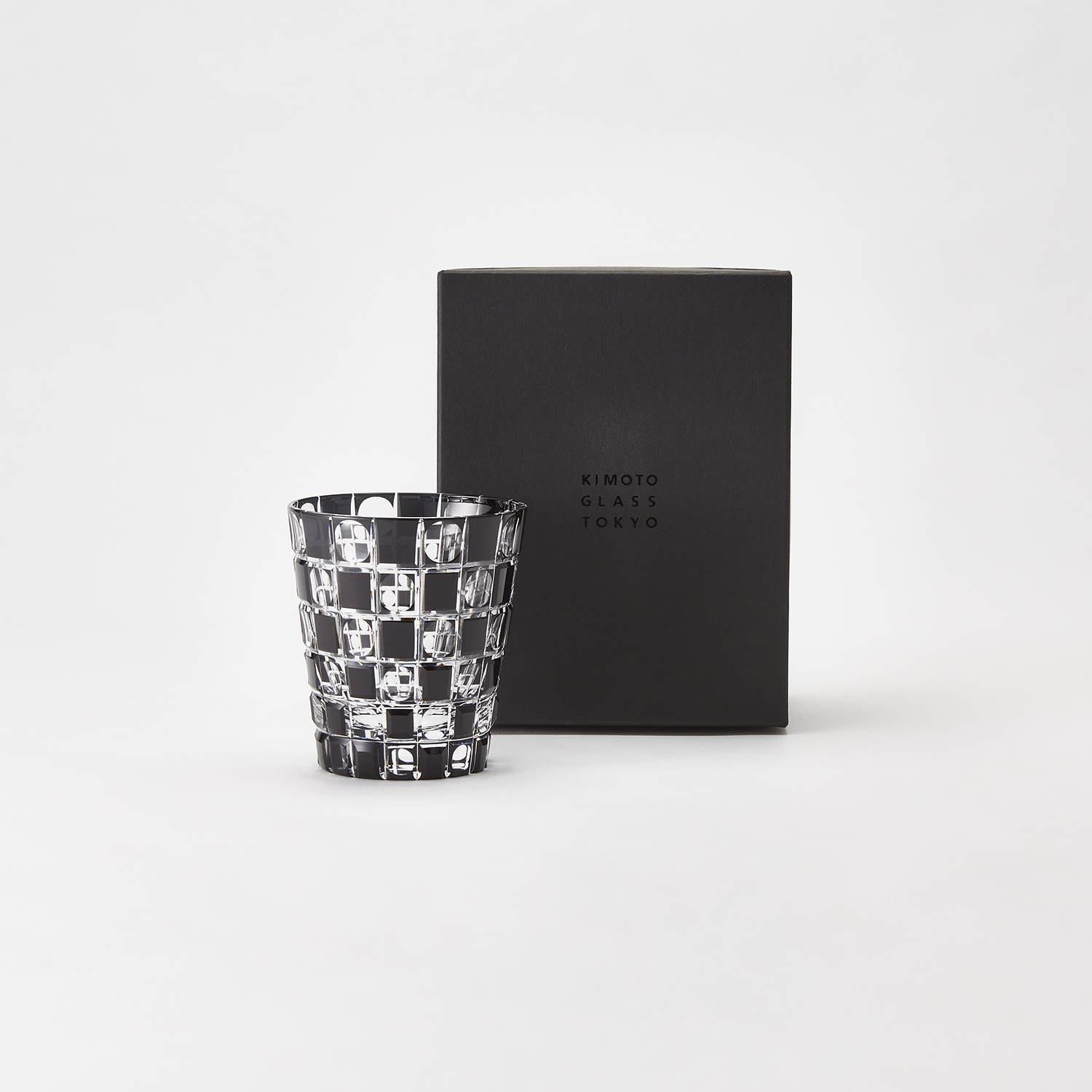 KUROCO TAMA-ICHIMATSU OLD GLASS
KIMOTO GLASS | Tokyo
SGD672.00
φ90 × h100mm(350ml)
Glass
A faceted glass made with traditional "Edo kiriko" cutting techniques of old Tokyo, reborn with a modern sensibility. The immeasurably deep black exudes a mature calmness, while the tama-ichimatsu cutting pattern gives an attractive sparkle. Savor a blissful moment while tilting the glass with a large ice cube.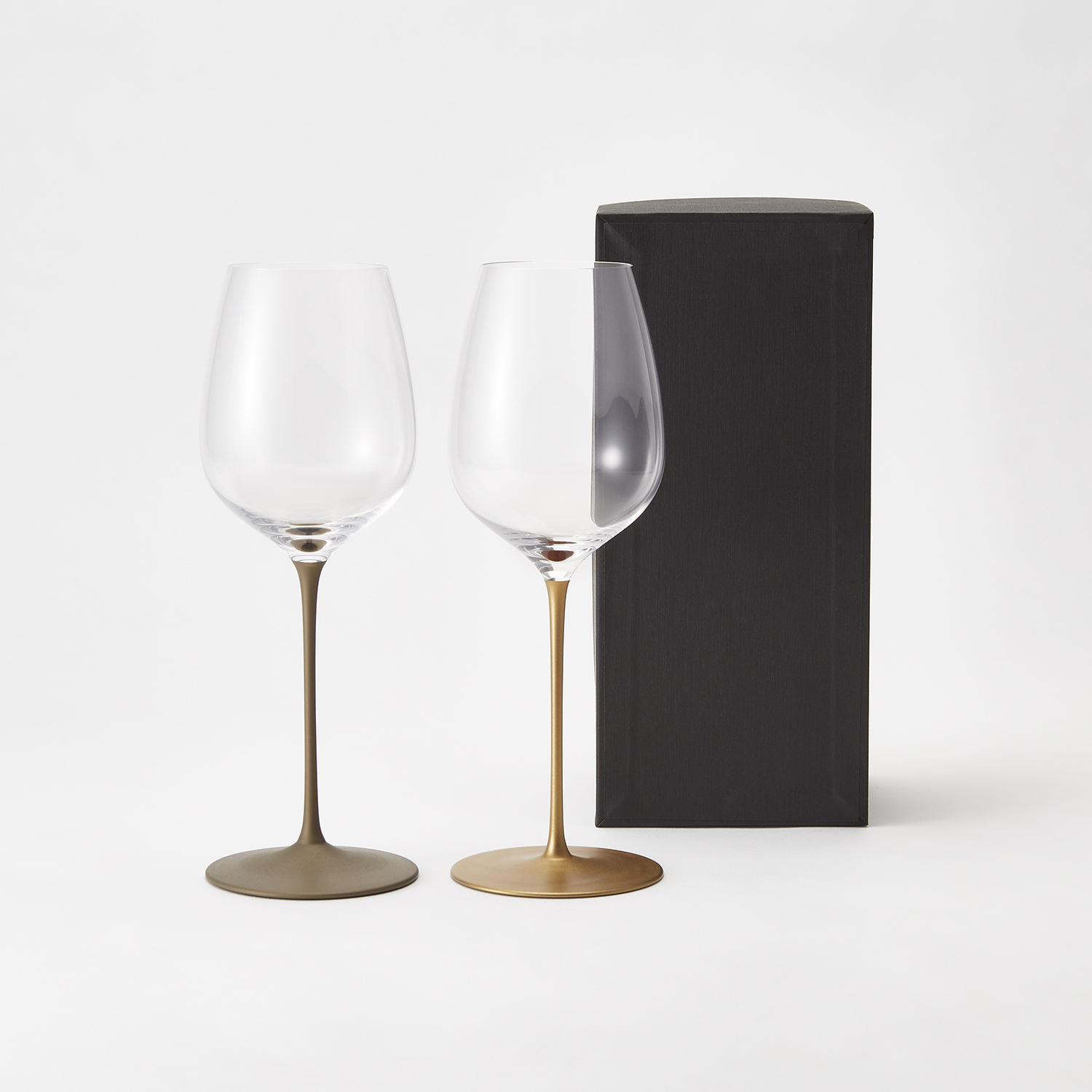 TAOYAKA WINE GLASS
HYAKUSHIKI | Kiso, Nagano Prefecture
SGD174.00/piece
φ59 × 230mm (390ml)
Glass / Lacquer
A wine glass by Maruyoshi Kosaka, a lacquerware studio from Kiso, Nagano Prefecture, which continues to challenge with new innovations while building on the traditions it is heir to. The stem is painted with lacquer that contains a fine metal powder and finished like real metal by highly skilled artisans. The neatly shaped handsome glass is the perfect gift for a special celebration.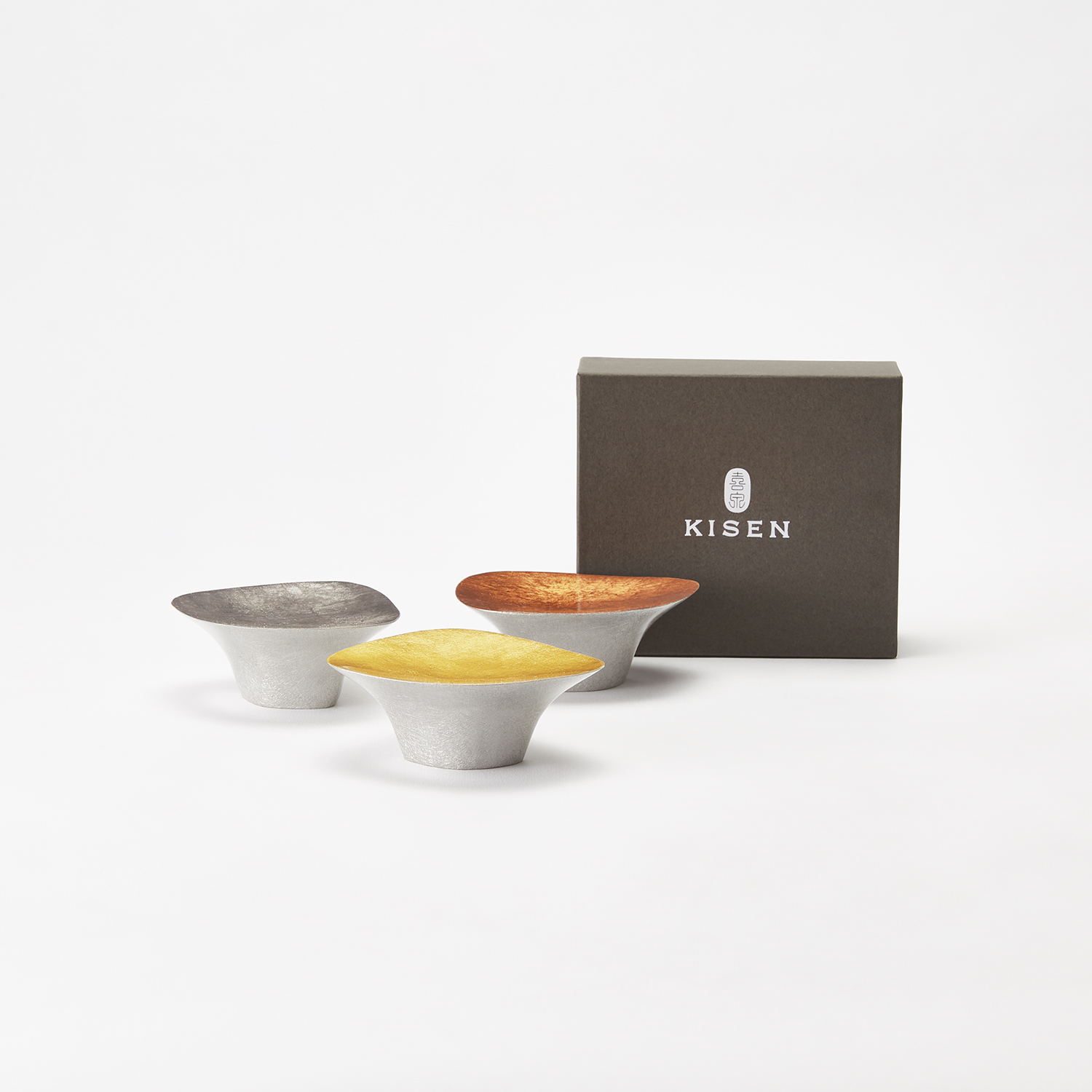 DISH FUNGI MID
KISEN | Takaoka, Toyama Prefecture
SGD250.00/piece
w93 x d79 x h34mm
Aluminum
A luxurious plate intended especially for small portion cuisine. The flowing organic shape, inspired by mushrooms and brought to life by Takaoka metal casting artisans, is beautiful from every angle. Each color will complement servings beautifully, and will surely elevate the table to the next level.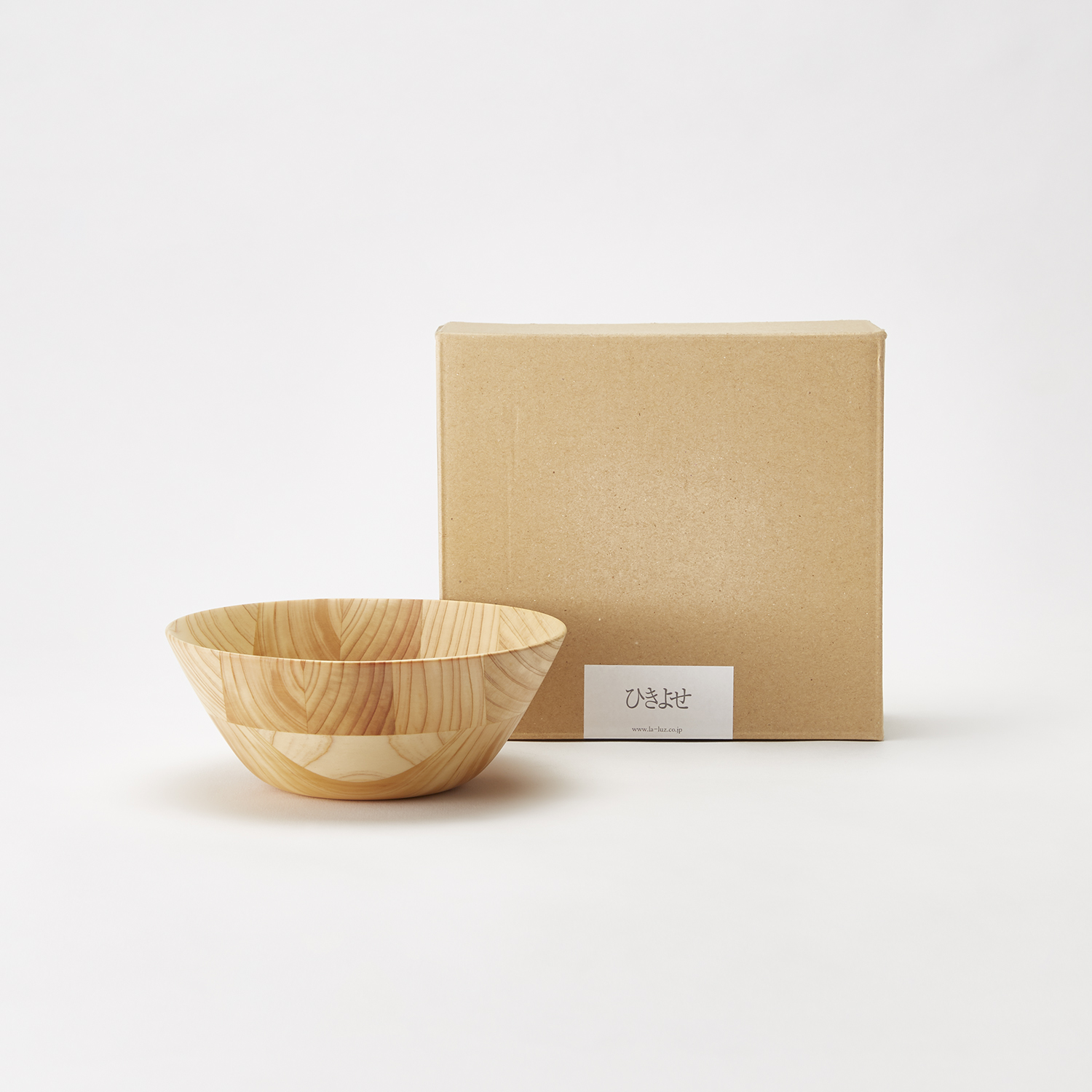 2 LAYERS BOWL M
HIKIYOSE | Odawara, Kanagawa Prefecture
SGD88.00
φ150×H60mm
Japanese Cypress
"Hikiyose," born in Odawara, is made with a parquet technique of woodworking that originated in nearby Hakone. Made by closely overlaying multiple wood boards, this refined piece presents a unique appearance which evokes the beauty of the forest. This deep two-layered bowl is suited for daily use and perfect for salads and soups.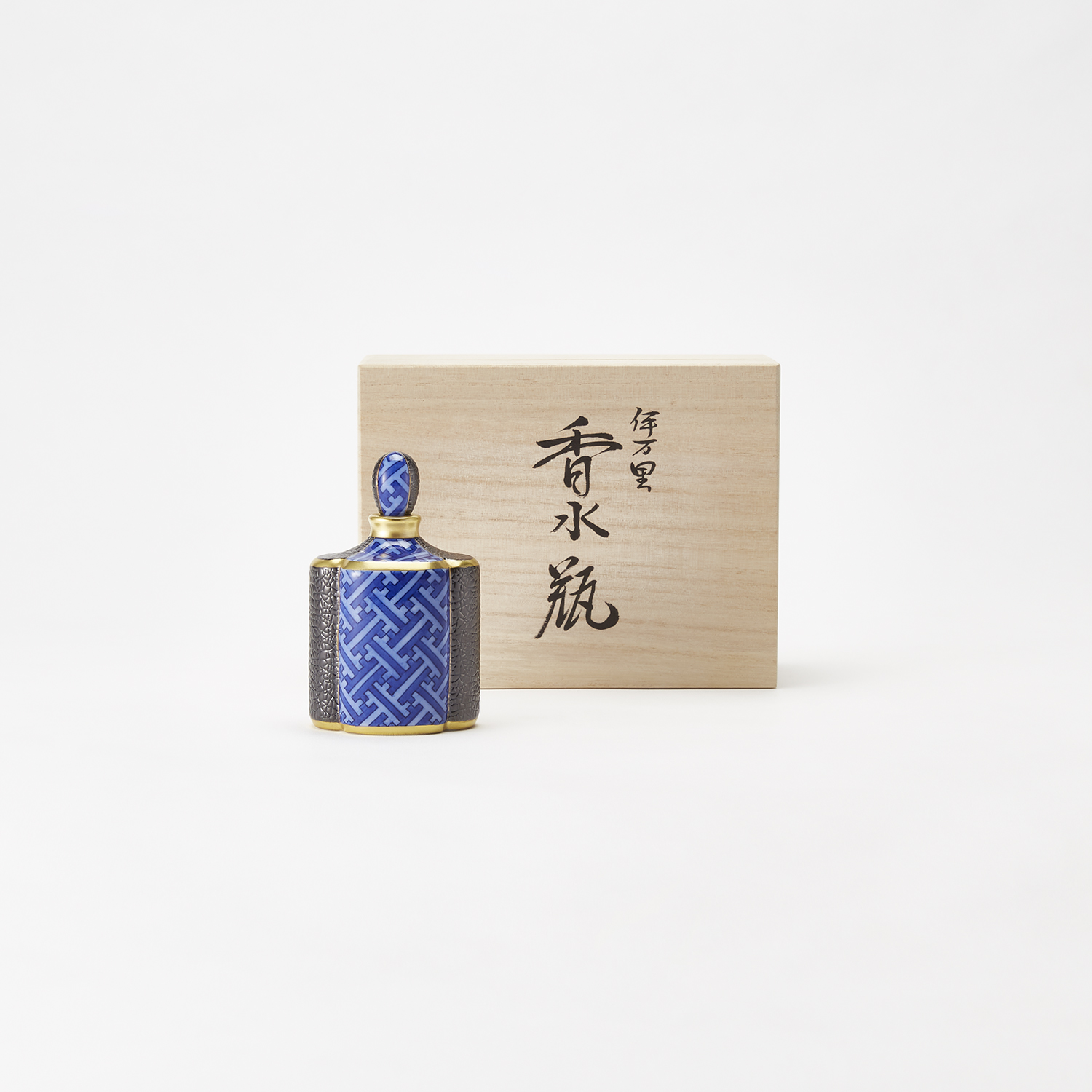 CUIR DESIGN PERFUME BOTTLE
HATAMAN TOUEN | Imari, Saga Prefecture
SGD2,250.00
w63 x 50 x h105mm
Porcelain
Cuir is a French word for a type of leather. The surface textured like fine-grained leather utilizes a process which took five years to develop, and is only achieved through repeated firings. The entire process utilizes proprietary techniques, with the artisan meticulously adjusting the process by hand to maximize the airtightness of each perfume bottle. This beautiful art piece is truly the culmination of many years of patient, meticulous development and artistry.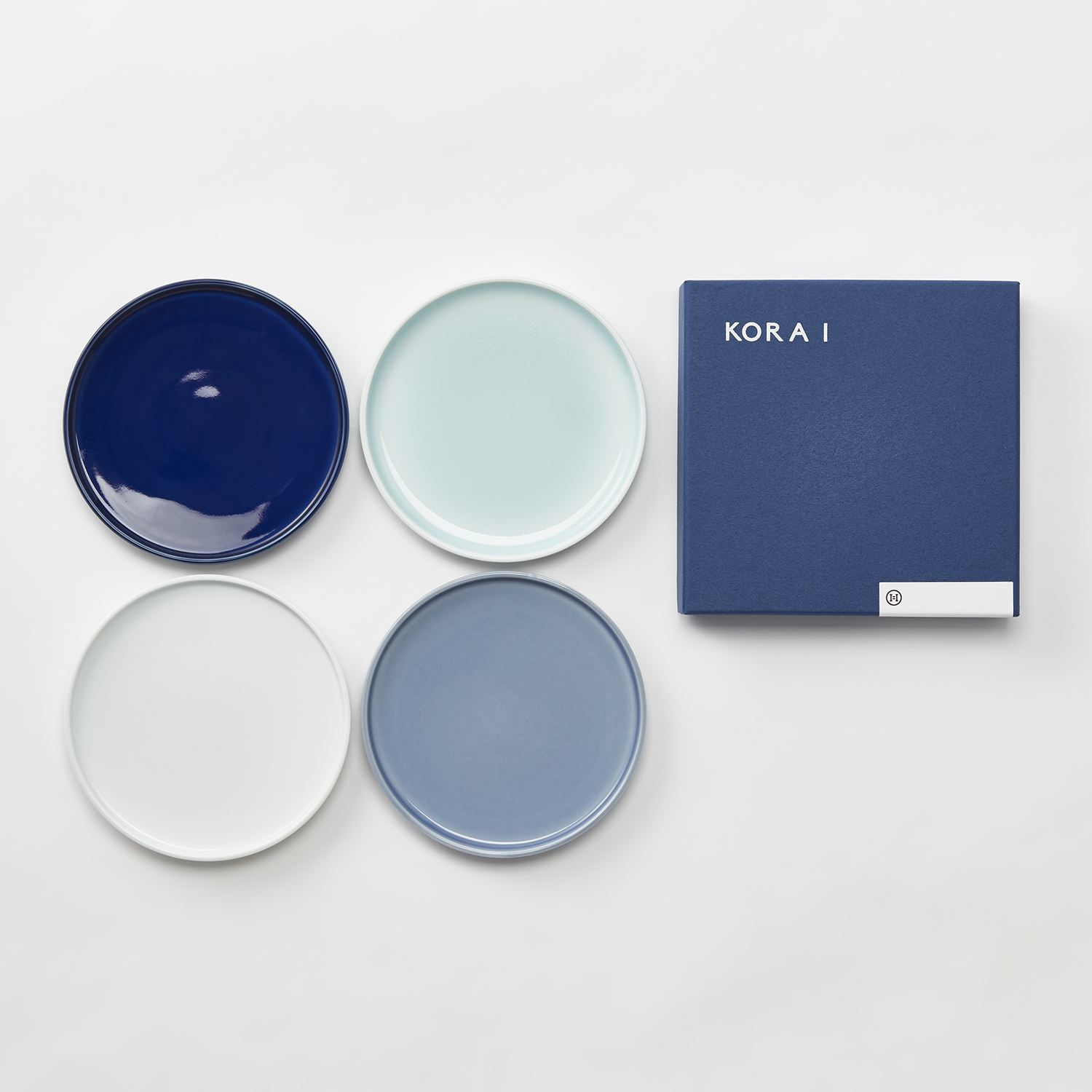 TAMARI PLATE S
KORAI | Arita, Saga Prefecture
SGD47.00/piece
φ125 × h14.5 mm
Porcelain
Color: White / Pale Blue / Gunjo Blue / Grey
Japanese craft brand "KORAI," inspired by the concept of "Ryo," or refreshing coolness, have created a small plates named "Tamari" after how the glaze flows and pools on the piece. You can feel KORAI team's profound attention to color through the gradations between these four beautiful glazed hues, from the palest white-blue to a deep gunjo ultramarine. Whether as a dessert plate or a serving plate, it will be a good companion on a relaxing break for today's busy people.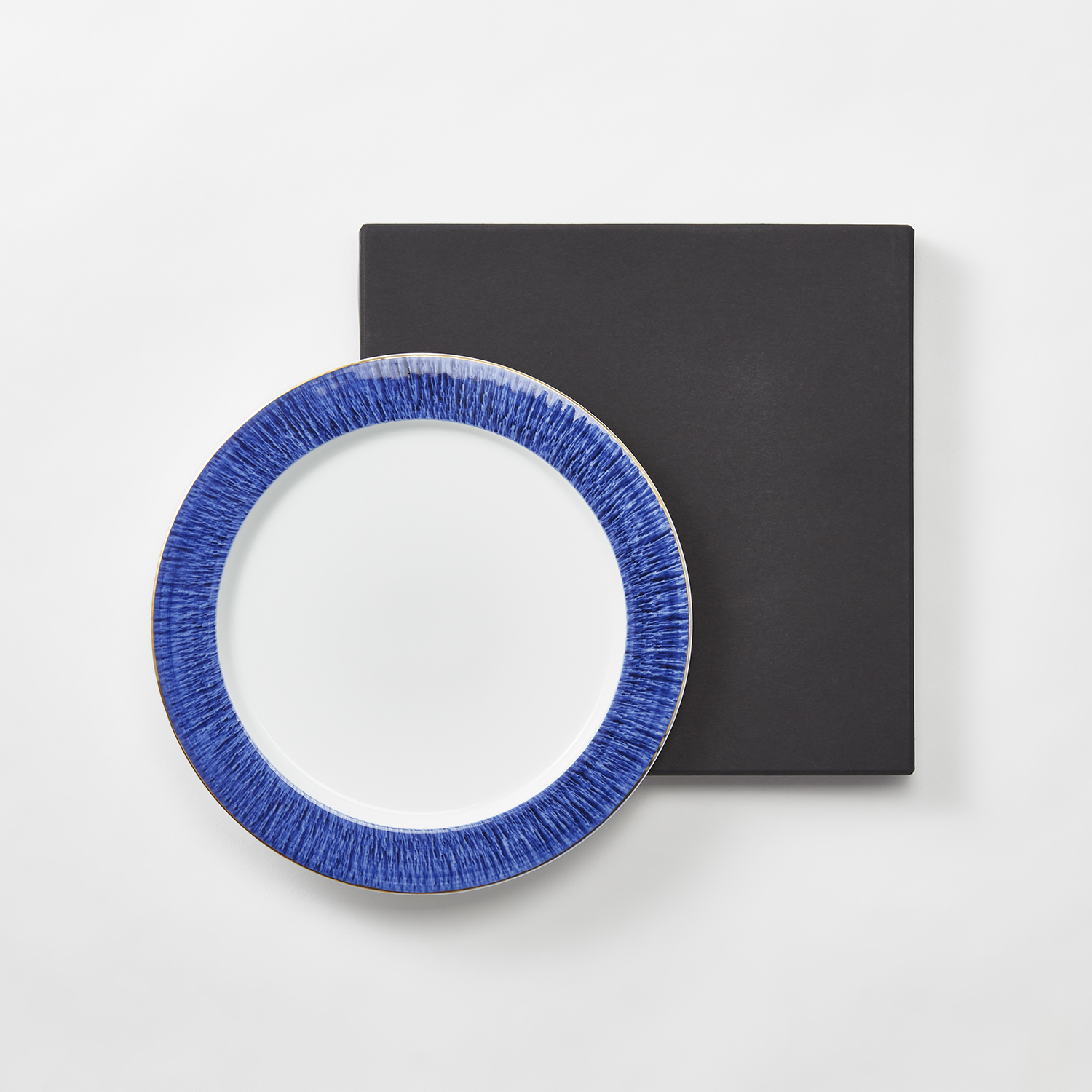 CARVED PATTERN DINNER PLATE
RISO PORCELAIN | Arita, Saga Prefecture
SGD84.00
φ240 x h15mm
Porcelain
A dinner plate by RISO Porcelain of Arita, Saga Prefecture, which receives high praise from chefs around the world. A high-strength material enables a thin, elegant appearance while maintaining high durability. A special technique called "tobi-kanna" is used to decorate the rim with a series of cuts, giving a luxurious impression. We are unable to pull our eyes away from the dignified beauty of its rich blue and gold colors.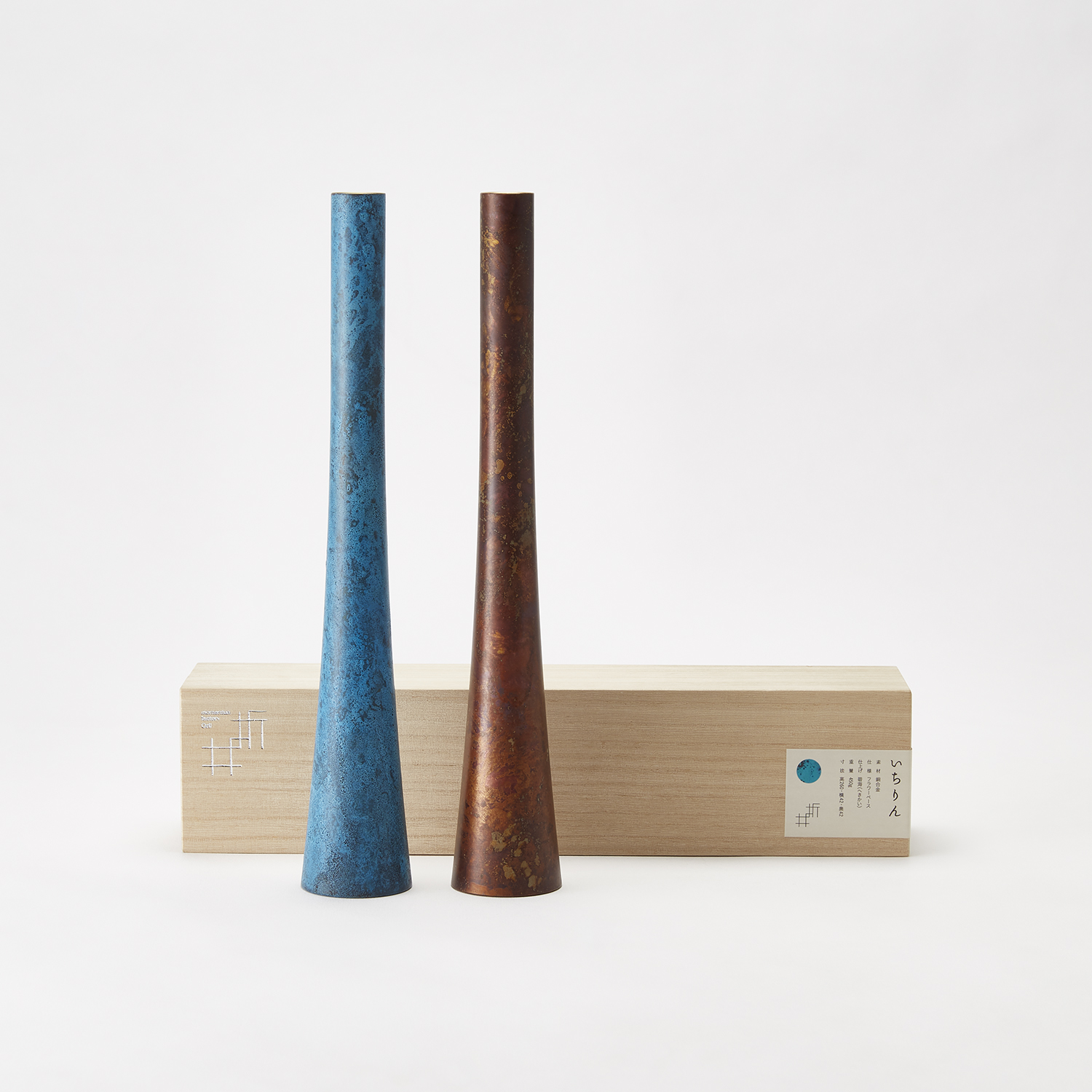 ICHIRIN SINGLE FLOWER VASE
MOMENTUM FACTORY ORII | Takaoka, Toyama Prefecture
SGD221.00/piece
w42 × d42 × h260mm
Copper Alloy
Color: Blue Sea(Blue) / Peacock(Brown) 
This flower vase imparts abundant dignity simply by its presence. Each metal vase is carefully colored using a chemical reaction technique in Takaoka, Toyama Prefecture, building on the area's 400 year history of copperware manufacturing. We introduce here the most popular designs: the brilliant "Blue Sea," and "Peacock," whose depth of color one feels more keenly the longer one gazes at it.
Gift Wrapping
HULS Gallery offers gift wrapping services upon request.