Selection – Premium Gift
We periodically issue original HULS Gift Books "THE HULS GIFT COLLECTION" introducing premium Japanese crafts to help you find meaningful gifts for people who are important to you. Our extensive range of products are suitable for individual or corporate gifts. We also provide consultation to help select just the right item for each person and situation, as well as a gift wrapping service. We hope these thoughtfully curated artisanal crafts will help you express your gratitude to the special people in your life.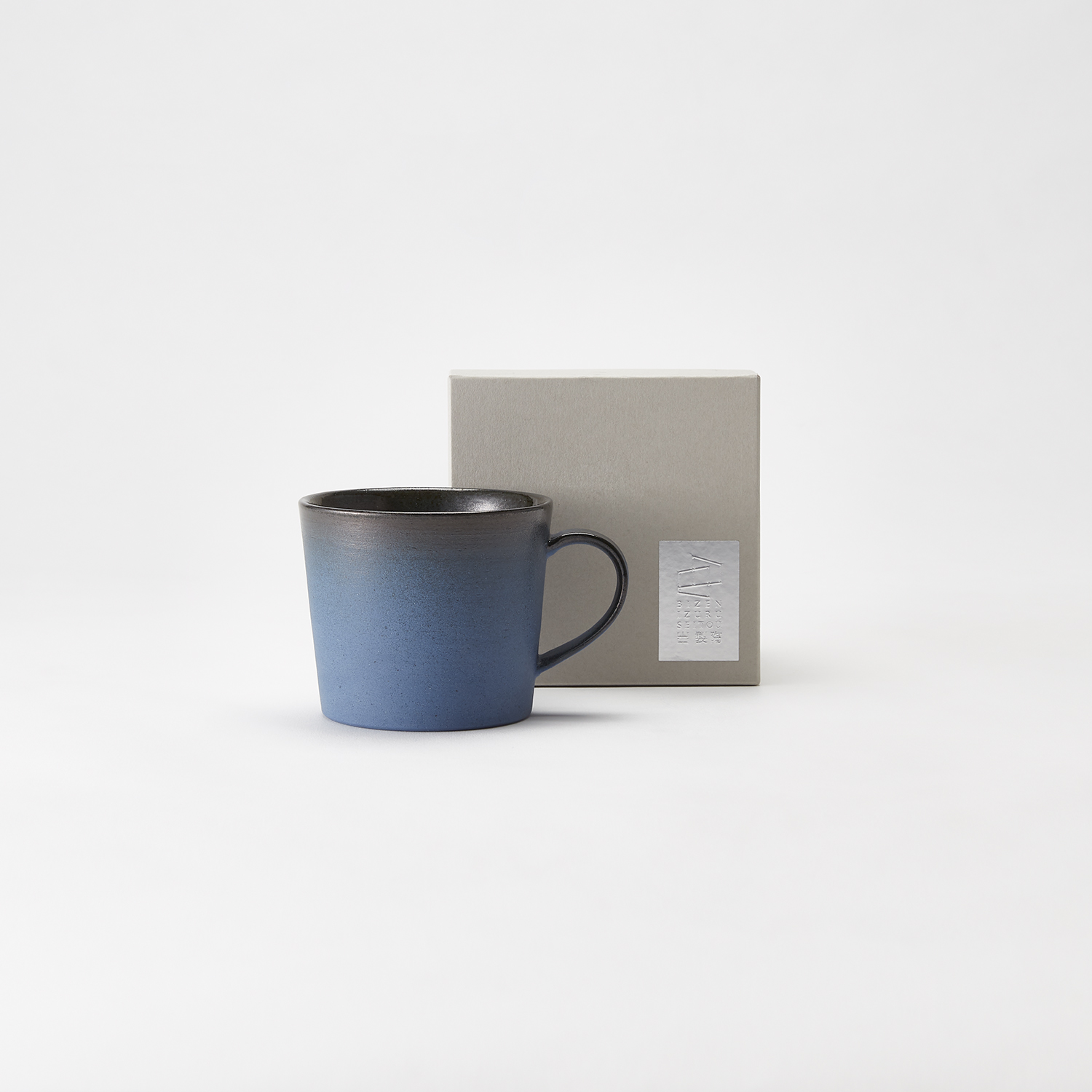 MUG GUNJO
IZURU SEITOU | Bizen, Okayama Prefecture
SGD74.00
φ90 x h80mm
Stoneware
A Bizen mug with moist texture. While retaining the texture of the clay, the glossy colored clay brings elegance and expresses a new Bizen. A small, simple shape that does not overstate, it will fit in our daily life each time we use it.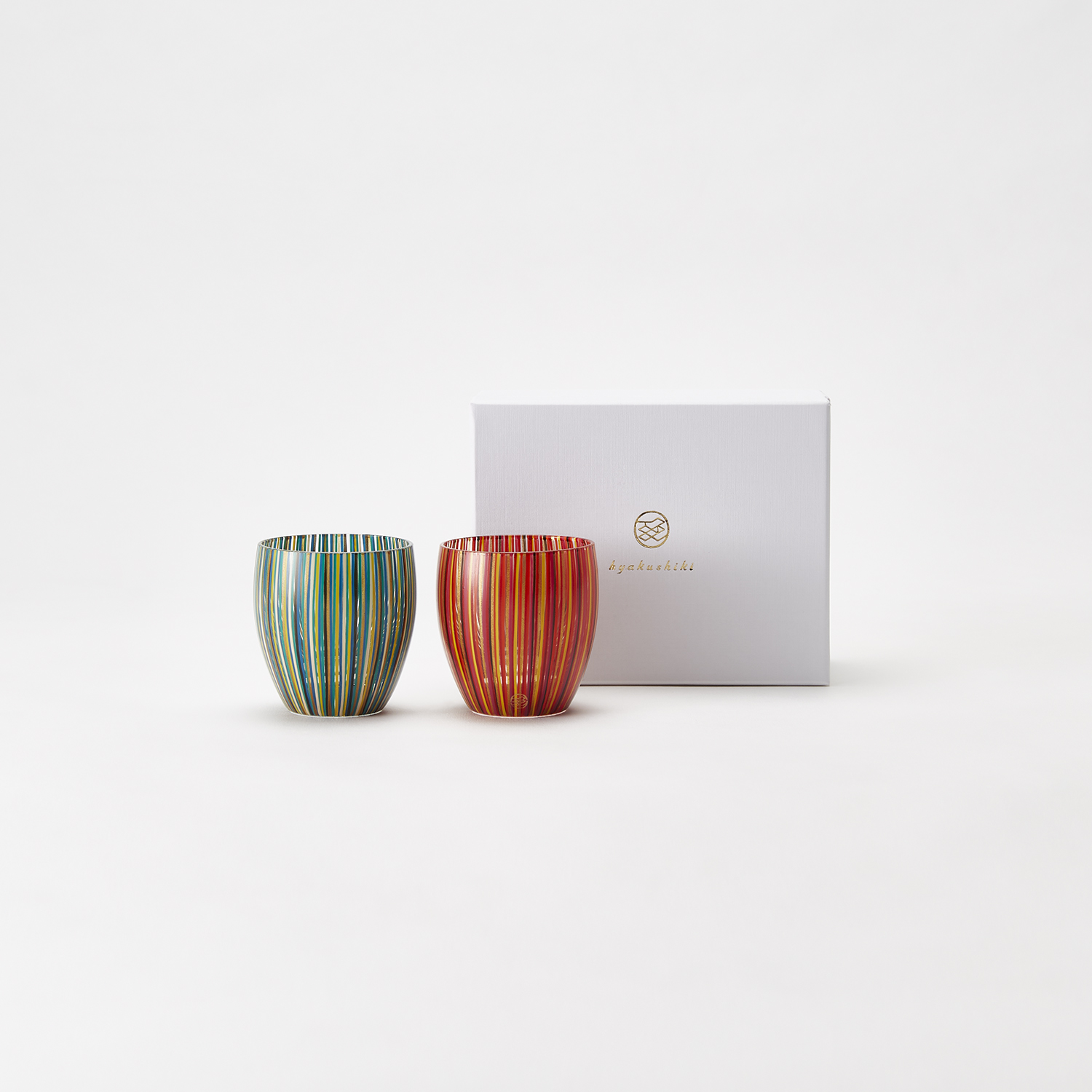 TSUBOMI LINED SAKE CUP SET
HYAKUSHIKI | Kiso, Nagano Prefecture
SGD318.00/set
φ60 × h61mm
Glass / Lacquer
In the past, the kaleidoscope was called "Hyakushiki (Hundreds of colors) glass" and the lacquer glass brand "Hyakushiki" in Kiso is named after it. The lines drawn carefully using lacquer one by one have unique fluctuations, and these fluctuations create a soft look throughout the glass. A gem that harmonizes the world of Japanese colors and handicrafts.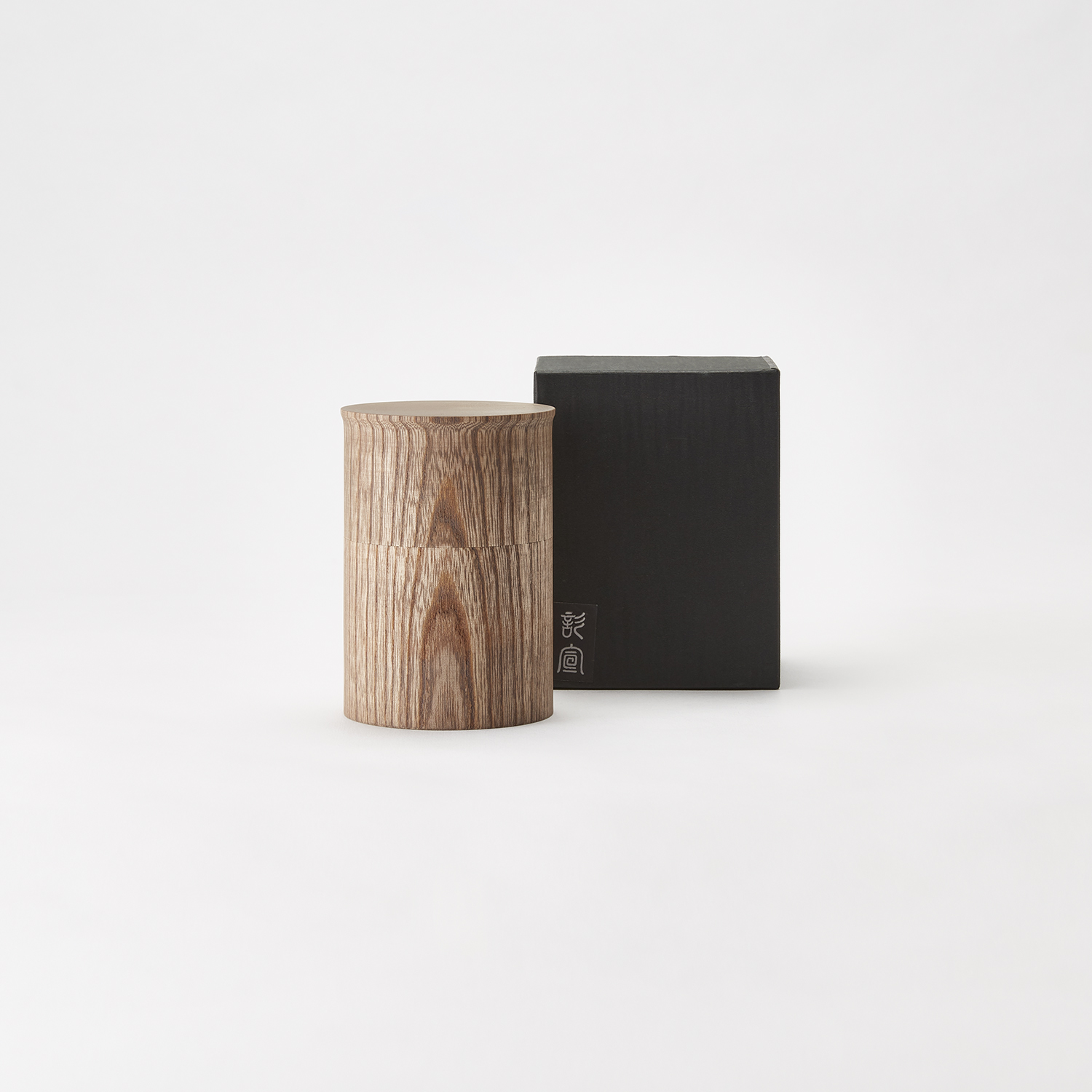 KISEN TEA CANISTER CHOKU
GATO MIKIO | Yamanaka, Ishikawa Prefecture
SGD452.00
φ80 x h110mm
Zelkova
An art object-like tea canister made with skillful techniques of wood turning from Yamanaka, Ishikawa Prefecture. The lid and the body are split from one wood block, to ensure that the wood grains link perfectly. The product is named after the lines of linking wood grains known as "Kisen". A quiet presence, befitting a masterpiece, to enjoy the original beauty of wood.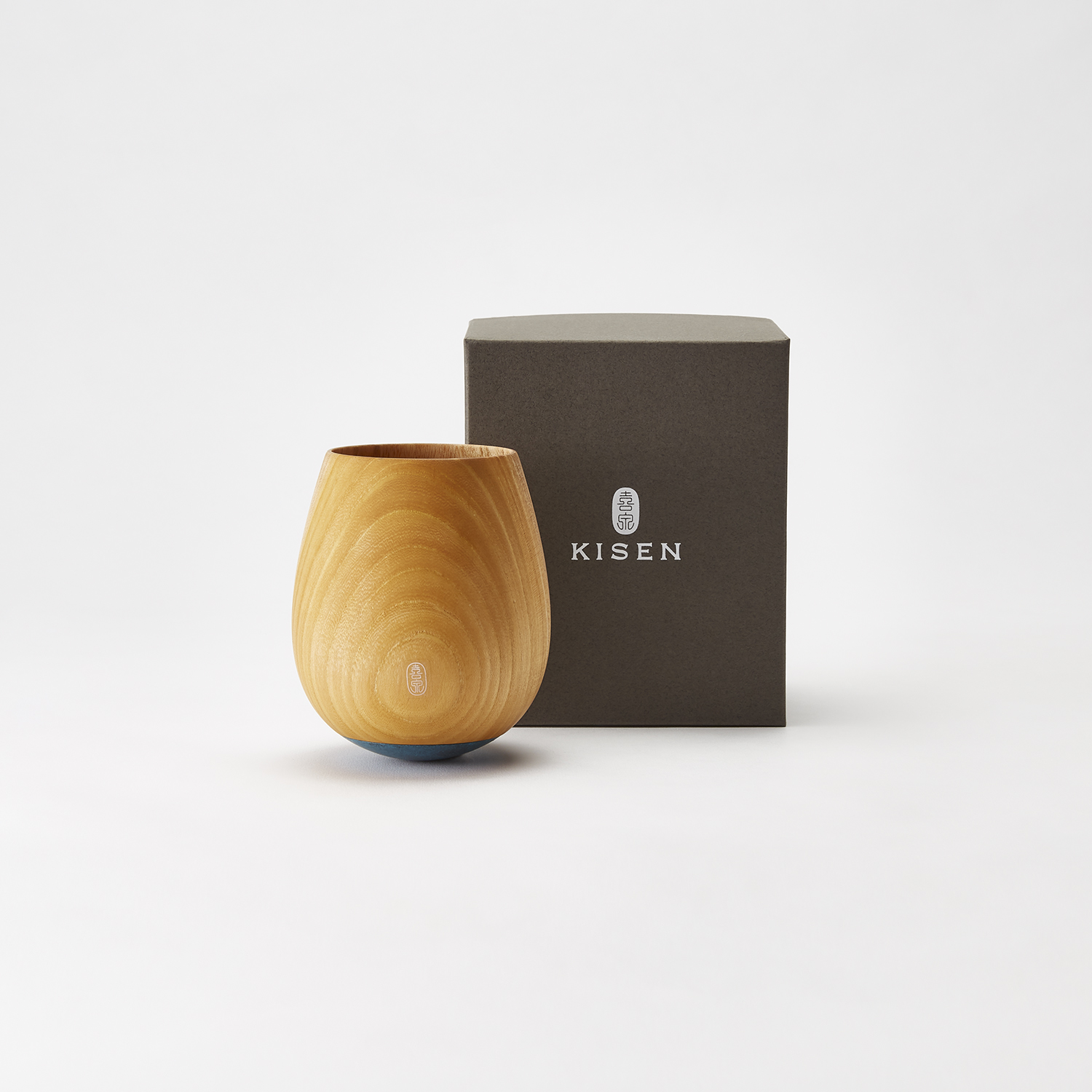 AKA SWING
KISEN | Takaoka, Toyama Prefecture
SGD342.00
φ91 × h110mm (315ml)
Wood / Brass
A new sense found in a cup made of zelkova and brass of Takaoka with its swinging motion creating joy. Its plump shape can be used casually as a sake cup or a rock glass. The sophisticated shape combines with traditional techniques of Takaoka copper ware brings to the table a fresh scenery and a playful mind.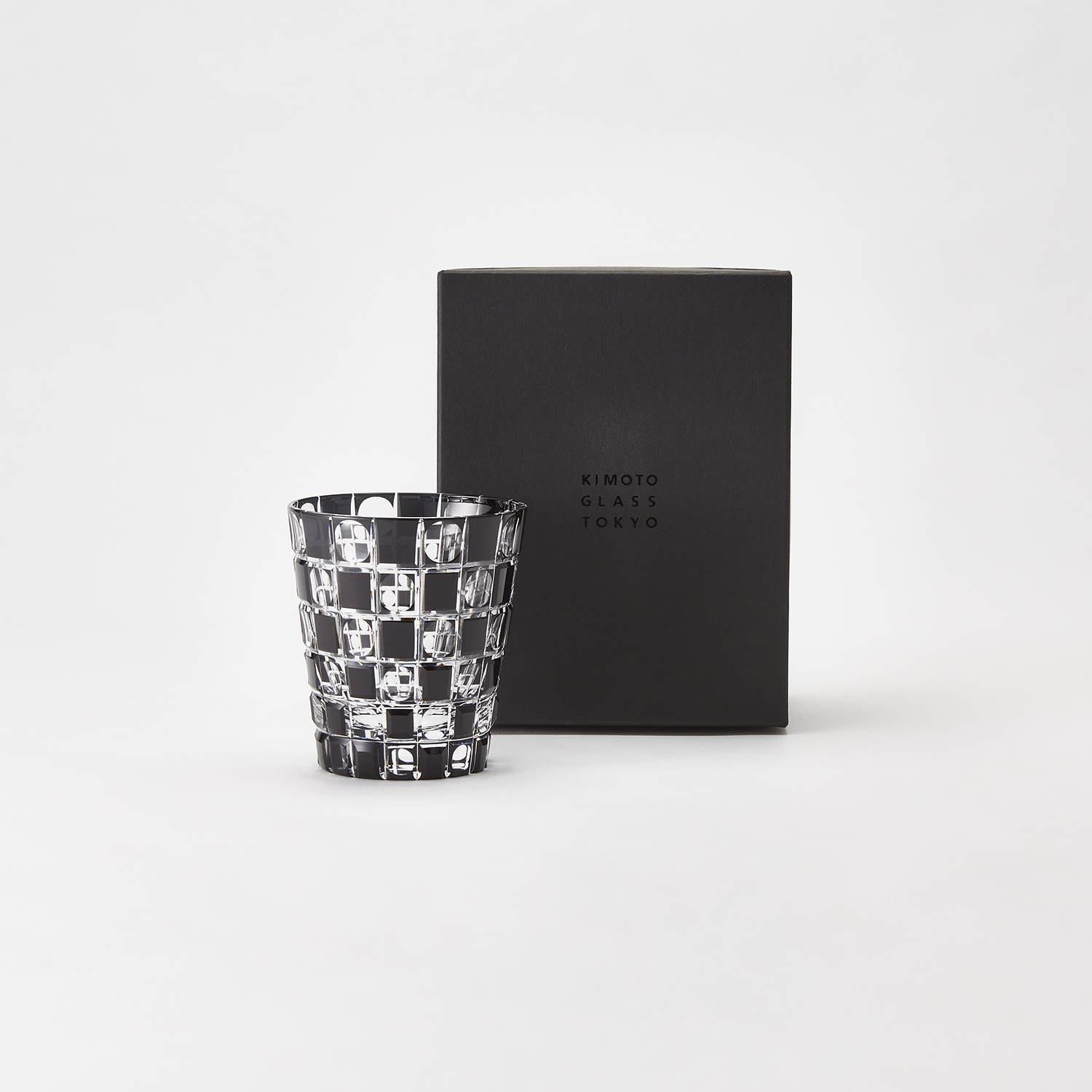 KUROCO TAMAICHIMATSU OLD
KIMOTO GLASS | Tokyo
SGD703.00
φ90 × h100mm(350ml)
Glass
A glass from the traditional Edo Kiriko reborn with a modern sensibility. The deep black exudes mature calmness and the cutting pattern of tamaichimatsu exudes an attractive sparkle. Enjoy spending a blissful time while tilting the glass with a large ice cube.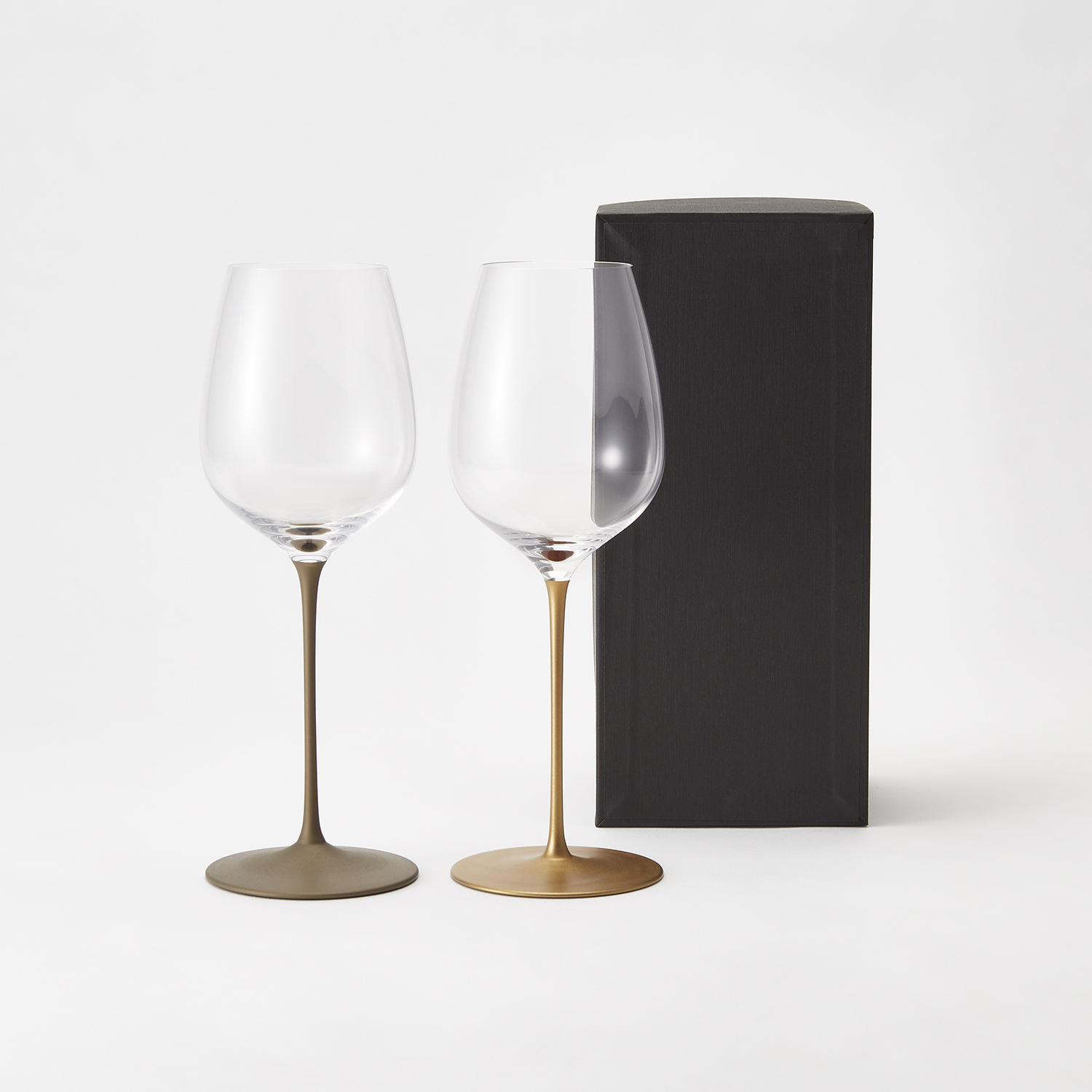 TAOYAKA WINE GLASS
HYAKUSHIKI | Kiso, Nagano Prefecture
SGD181.00/piece
φ59 × 230mm (390ml)
Glass / Lacquer
A wine glass made by Maruyoshi Kosaka, a lacquerware studio from Kiso which had inherited tradition and yet keeping up with new challenges. The stem is painted with lacquer that contains metal powder and is finished like real metal by skilled artisans. The neatly shaped glass is the perfect gift for a special celebration.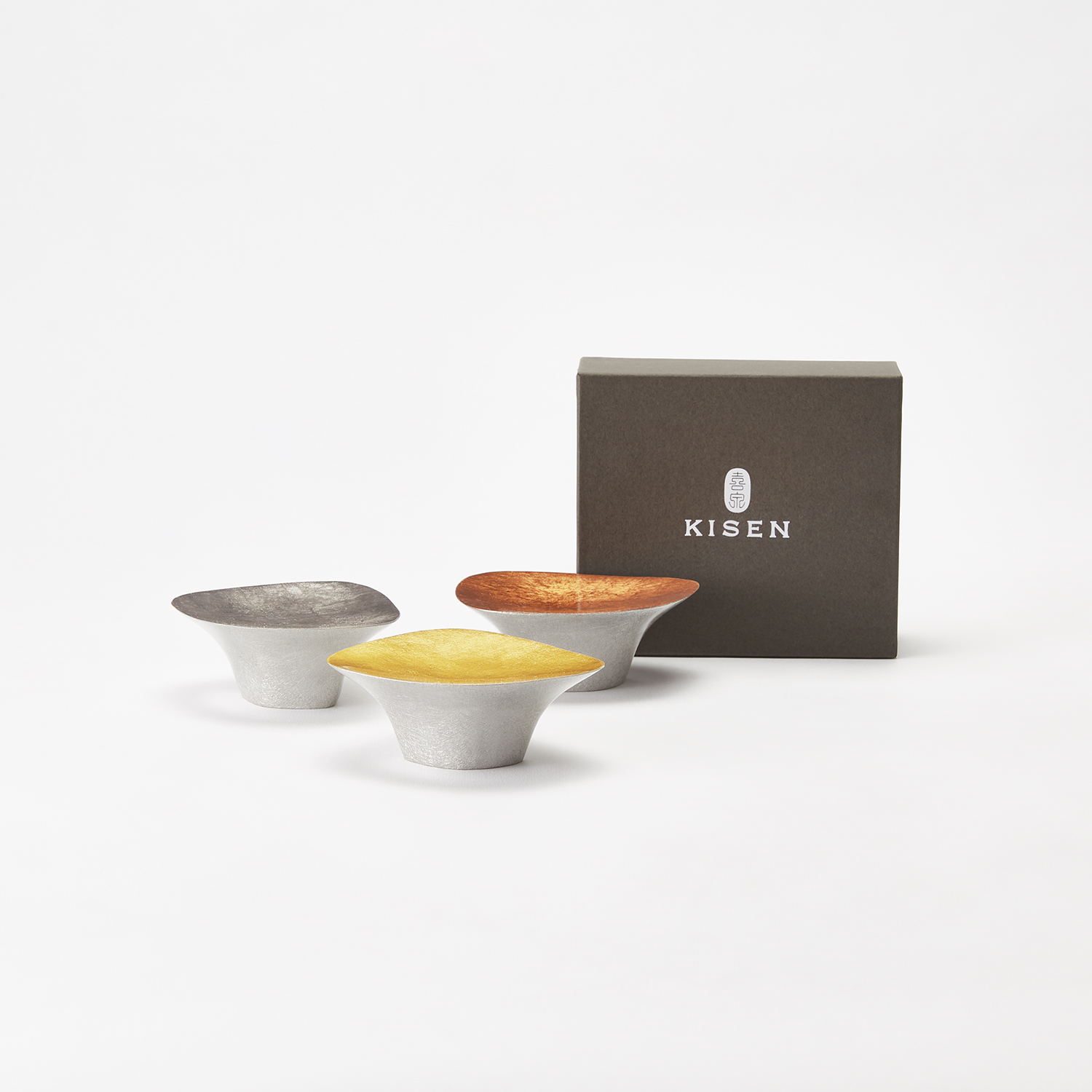 DISH FUNGI MID
KISEN | Takaoka, Toyama Prefecture
SGD262.00/piece
w93 x d79 x h34mm
Aluminum
A luxurious plate meant for small portion cuisine. The shape which was inspired by fungi is beautifully designed from every angle, and the smooth and beautiful curves is achieved by a casting technique of artisans in Takaoka. Each color will complement the dishes beautifully and will surely elevate the dining table to the next level.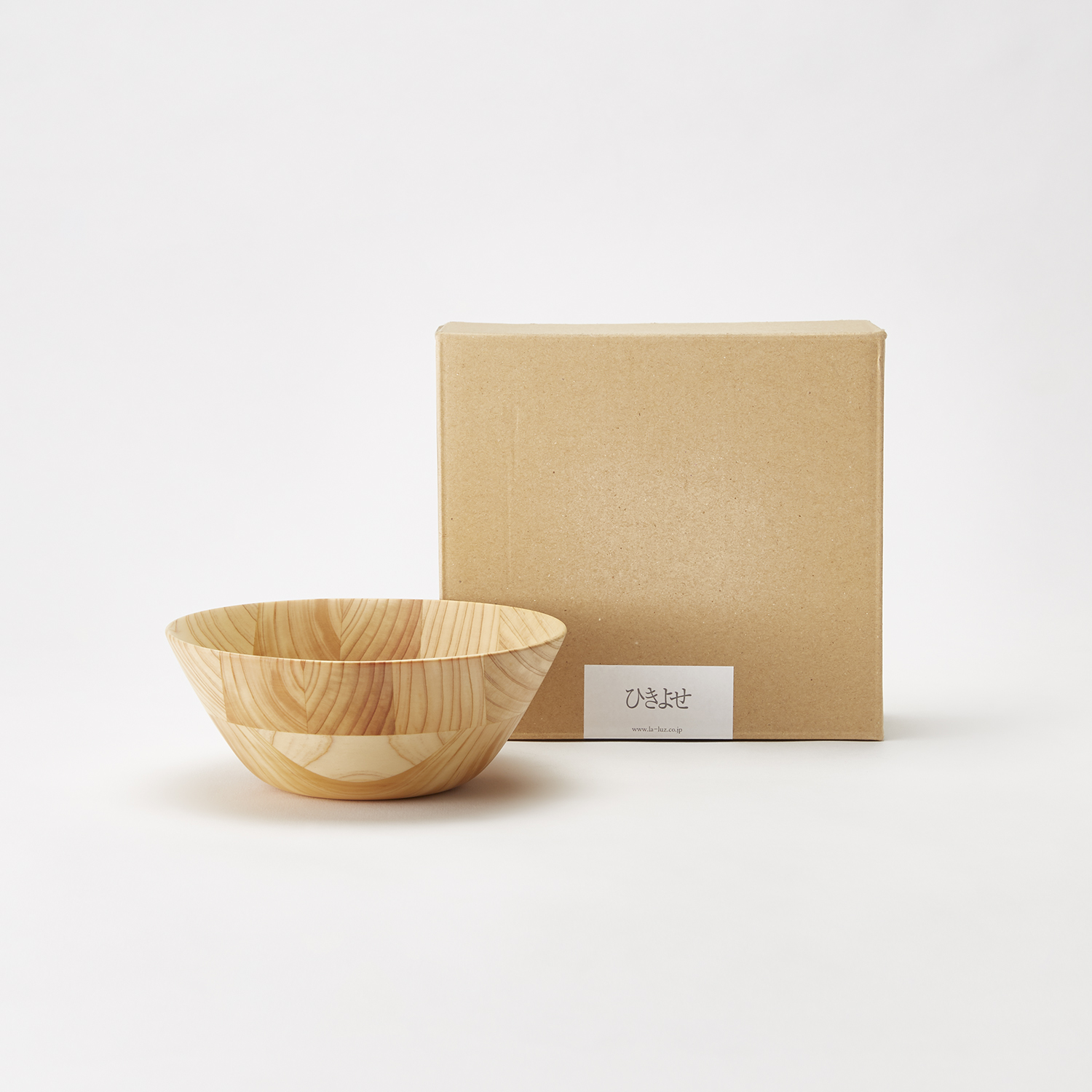 2 LAYERS BOWL M
HIKIYOSE | Odawara, Kanagawa Prefecture
SGD95.00
φ150×H60mm
Japanese Cypress
A technique of wooden mosaic work from Hakone is used for "Hikiyose" which is born in Odawara. A refined piece that is made by layering mosaic wood board has a unique wood appearance. It can be washed in a dishwasher and the deep 2 layered bowl is good to hold salads and soups.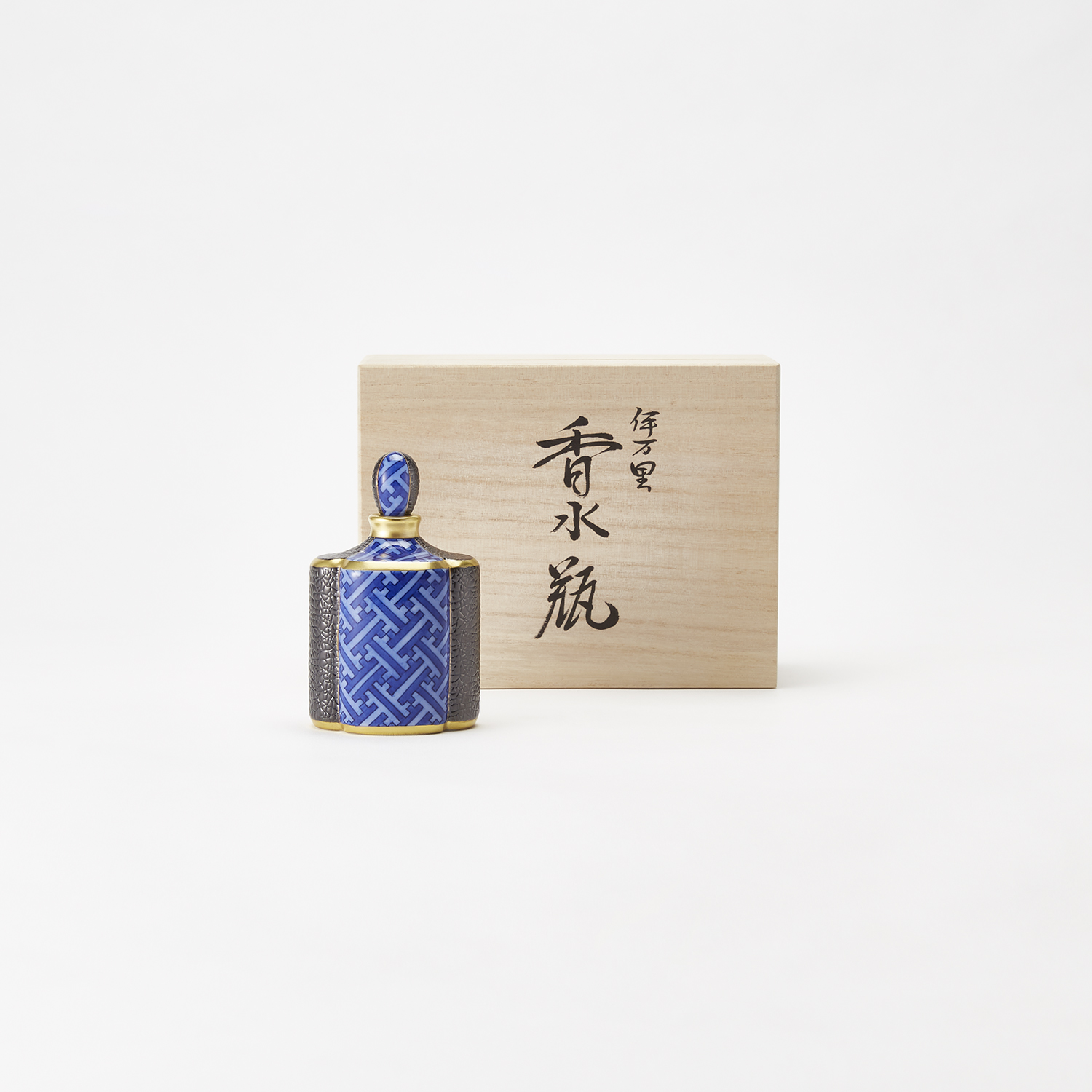 PERFUME BOTTLE
HATAMAN TOUEN | Imari, Saga Prefecture
SGD2,450.00
w63 x 50 x h105mm
Porcelain
Cuir is a French word for a type of leather. The textured surface like that of grained leather took five years to develop, and is achieved through repeated firings. The entire process utilizes original techniques and the artisan meticulously adjust by hand to maximize the airtightness of each perfume bottle. This is a beautiful art piece which is achieved through many years of development using artisanal techniques.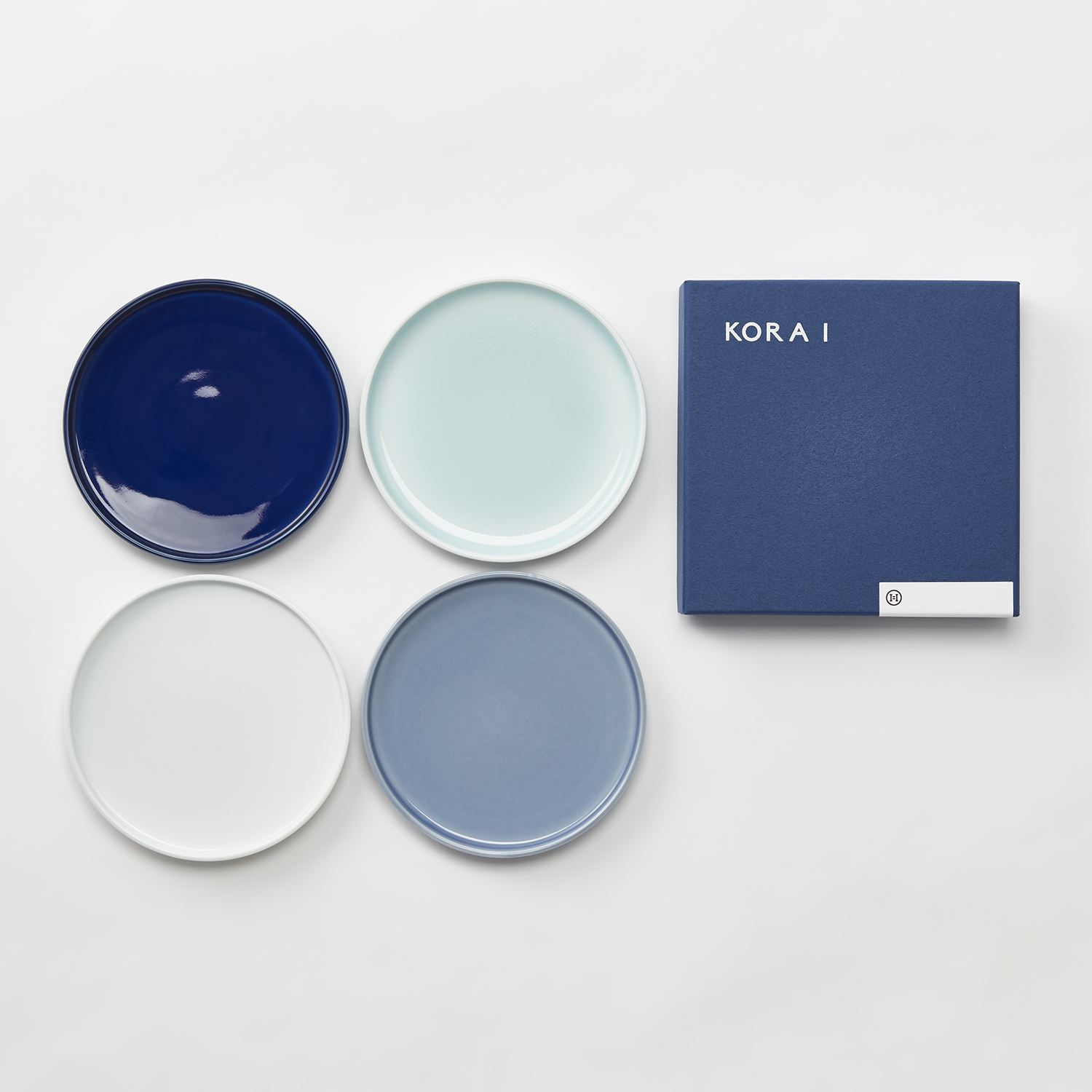 TAMARI PLATE S
KORAI | Arita, Saga Prefecture
SGD49.00/piece
φ125 × h14.5 mm
Porcelain
Color: White / Pale Blue / Gunjo Blue / Grey
The Japanese craft brand "KORAI" with the concept of "Ryo" which means coolness, created a small plate in 4 colors with beautiful glazed hues called "Tamari" plate. From a gradation of pale blue to a deep gunjo blue you can feel the commitment to colors. As a dessert plate or a serving plate, it will be a good companion for busy people.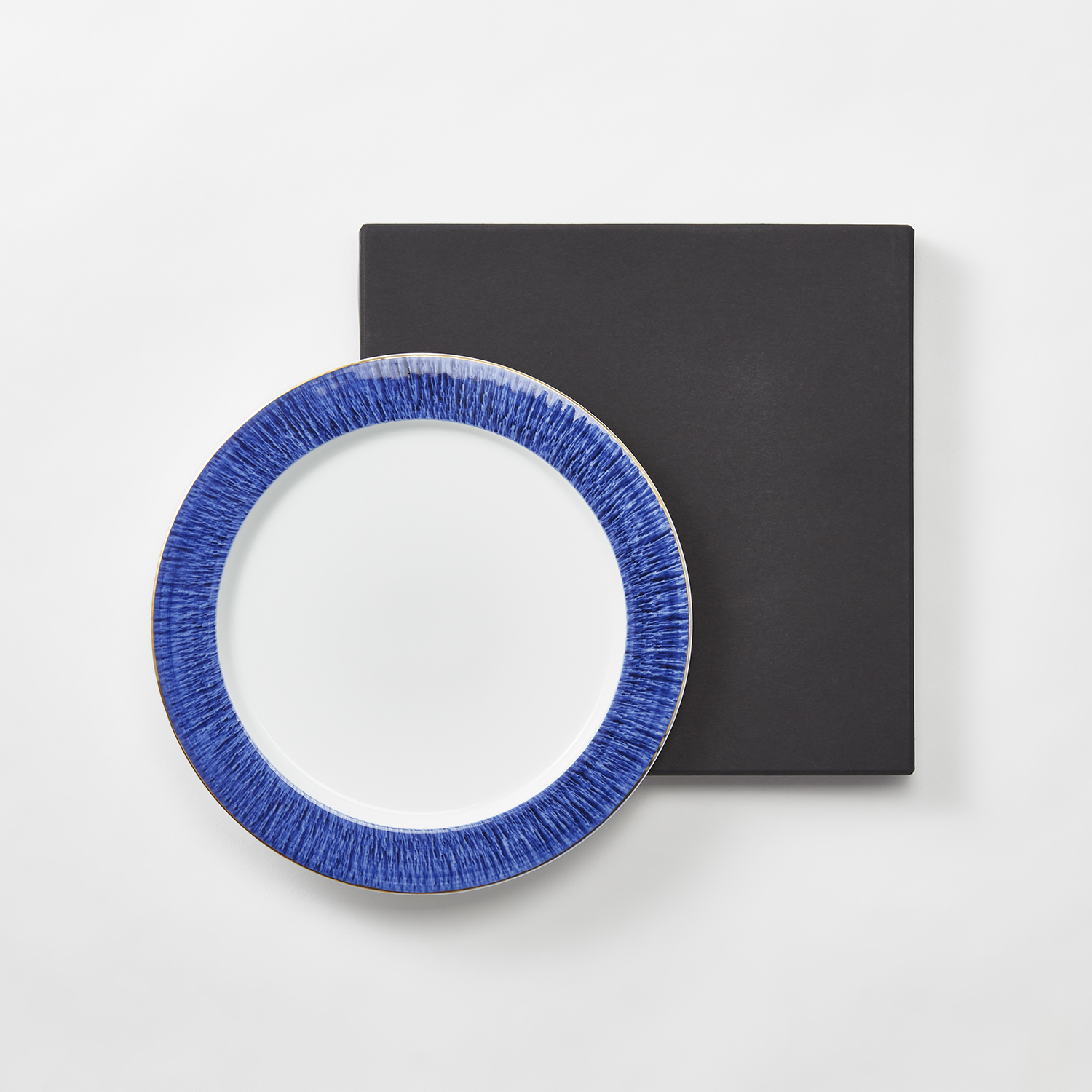 CARVED PATTERN DINNER PLATE
RISO PORCELAIN | Arita, Saga Prefecture
SGD89.00
φ240 x h15mm
Porcelain
A dinner plate by Riso Porcelain from Arita who receives high evaluation from both domestic and overseas chefs. A strong material is used to achieve durability while maintaining a thin appearance. A special technique called Tobikanna is used to decorate the rim, giving it a luxurious impression. We are unable to take our eyes off this refined beauty of blue and gold colors.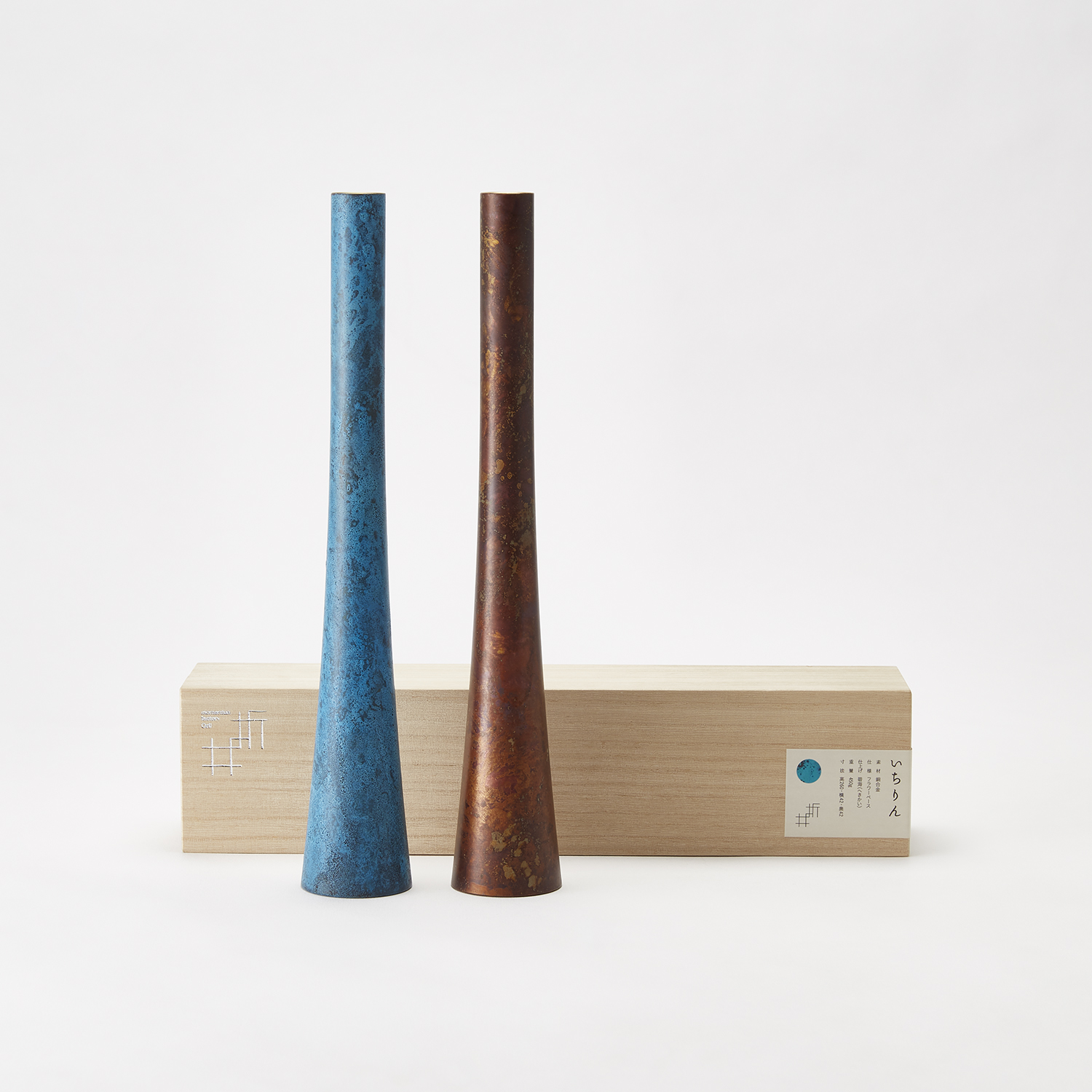 ICHIRIN SINGLE FLOWER VASE
MOMENTUM FACTORY ORII | Takaoka, Toyama Prefecture
SGD241.00/piece
w42 × d42 × h260mm
Copper Alloy
Color: Blue Sea(Blue) / Peacock(Brown) 
Its appearance exudes abundant presence just by being placed. The single flower vase is carefully colored one by one using a technique of chemical change on metal, in Takaoka, Toyama Prefecture, which has a history of 400 years of copperware manufacturing. We introduce the most popular vivid color of "Blue sea" and "Peacock" which has depth in its coloring.
Japanese Gift Wrapping
HULS GALLERY offers gift wrapping services upon the request.